Blogging can be more than just a hobby; it can be a money-making tool. Imagine turning your passion for words into cash by choosing the right home for your blog. That's what we're talking about here: finding the best blog platform to make money.
As a digital marketer and professional blogger with two decades under my belt, I've seen the evolution of blog platforms. I've experienced the triumphs and pitfalls of many, and I'm here to share that wealth of knowledge with you. The right platform can make the difference between earning pennies or dollars for your creativity.
Think back to when you started your blogging journey. You had a passion and great ideas, but the financial returns were missing. Now, imagine a future where each blog post brings in money. Sounds pretty exciting, right? Get ready to turn that into your reality as we walk through the top blog platforms that will help you generate income.
What is a Blogging Platform?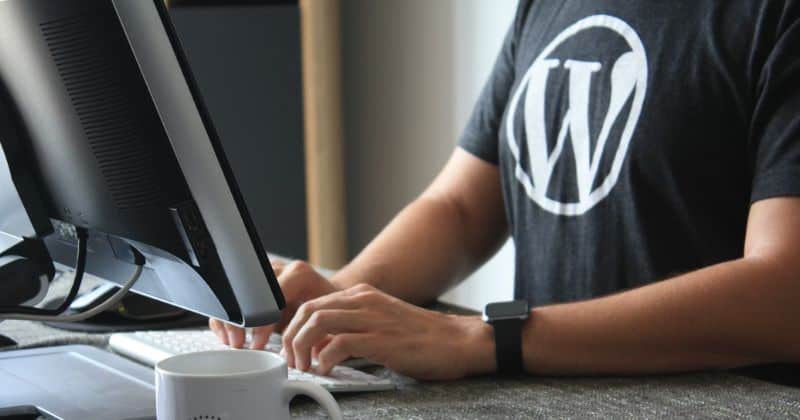 A blogging platform is a software or service that allows bloggers to publish and manage their content online. It includes pre-coded templates that dictate the blog's appearance and provides tools for customization, analytics, and monetization. Some platforms allow users to build their own website and start a blog with a custom domain name, while others keep bloggers within the platform environment.
Popular blogging platforms include Blogger, Tumblr, and WordPress, which function as both a blogging platform and website builder. It's important to note the difference between WordPress.com and WordPress.org, as they have different features and restrictions.
What are the best blog platforms to make money?
WordPress is a popular open-source platform that is commonly used as a content management system for websites and blogging. It requires no technical knowledge or experience to use, making it a popular choice for bloggers, small business owners, and even Fortune 500 companies.
The platform offers more control over blog design, access to thousands of plugins and themes, and easier integration with most other software as you grow your blog. However, it has a slightly steeper learning curve than other blogging platforms, and users need to handle their security and backups.
Successful blogs that have used WordPress to make money include Forbes, New York Observer, TED, Thought Catalog, TechCrunch, and NBC. Pricing varies depending on which blog host is used to host the WordPress blog, but it can be as low as $2.75/month.
Ghost is an open-source blogging platform designed specifically for writers and journalists. Its minimalist and straightforward user interface makes it easy for users to blog and optimize their content through built-in SEO tools and plugins.
Ghost differentiates itself from other blogging platforms in its ability to offer various services, including subscription newsletters, gated digital content, membership sites, and even selling digital products. Ghost comes in two versions: Ghost Open-Source, which is a free self-hosted version, and Ghost Pro, which is a hosted version that offers more features for a fee.
Ghost is compatible with various third-party apps and suitable for creators, writers, and publishing companies. With its monetization options, Ghost offers the potential to make money by creating membership-based blogs or selling digital products.
Blogger is a free blogging platform owned by Google that provides users a simple and easy way to start a blog. It lets writers quickly share their thoughts with minimal effort and allows users to design their blogs with various templates or create their designs from scratch. Blogger offers a wide range of free templates to choose from, but customization options are limited.
One of the key advantages of Blogger is that users can monetize their blogs using Google AdSense. However, it lacks advanced features and design customization options, making it less suitable for professional use.
Overall, Blogger is best for people who want to write and aren't concerned about owning their site. While it offers more flexibility than Medium, it is still quite limited as a fully-fledged blogging platform.
Wix is a website building tool that is perfect for bloggers who prefer drag-and-drop builders. Its user-friendly interface and customizable templates make it easy for bloggers to create a professional-looking blog without any coding knowledge.
Wix also offers built-in marketing and SEO tools to help drive traffic from search engines. To monetize their blog, bloggers can use Google AdSense to display ads or sell their own products or services directly from their blog using Wix Stores.
Additionally, bloggers can use affiliate marketing and sponsored content as potential monetization strategies. Overall, Wix is a great option for bloggers who want an easy-to-use platform with various monetization options.
HubPages is a user-generated content platform founded in 2006 that allows bloggers to publish articles and earn money from them based on the number of views they receive. The platform offers a revenue-sharing model where writers can keep 60% of the ad revenues generated by their content.
HubPages pays through PayPal at least once a month, and bloggers can also earn through affiliate marketing. However, the platform controls the content and can delete posts that breach its guidelines. HubPages is best suited for freelance bloggers and writers looking for a Medium-like platform with more monetization options.
Tumblr can be a viable option for bloggers looking to monetize their content due to its user-friendly interface, built-in social networking capabilities, and customizable themes. It allows you to display ads on your page, use affiliate links, and integrate your blog with Google Analytics.
However, the design capabilities are extremely limited, and the software limitations make monetizing it much more difficult. Additionally, Tumblr has a less professional reputation compared to other blogging platforms, and it is more suited for personal use rather than business-oriented plans.
Overall, Tumblr can be a good option for bloggers who want to focus on short-form, image-focused content without "regular website" functionality.
Squarespace is a powerful blogging platform offering professional-quality templates to help bloggers create stunning websites. The platform uses an intuitive drag-and-drop system that makes it easy to use, even for those who aren't very technical.
Squarespace is eCommerce ready, allowing bloggers to add a store to their site and monetize their content. The platform is compatible with SEO and marketing tools and responsive for desktop and mobile devices. Squarespace offers several professional templates to choose from, and it can support websites with up to 1,000 pages.
The platform's responsive support team can guide bloggers through the setup process. While it's relatively expensive compared to alternatives, SquareSpace offers several plan options, making it suitable for professionals and small businesses looking to monetize their content. Overall, Squarespace is a great option for bloggers looking to create beautiful and monetizable websites without the need for coding or technical knowledge.
Medium is a unique blogging platform that offers a community of writers and bloggers. It's a great place to share your thoughts, connect with others, and potentially make some money through their partner program. While it's easy to get started, Medium is not ideal for those looking to build an online business since you don't own your audience and can't put ads on your site.
However, it's a good platform for building an audience and getting your writing in front of more people. With over 60 million readers, Medium already has an established user base, including former President Barack Obama and big brands like Patagonia. While its profit potential is limited, Medium's built-in communities of readers and easy-to-use interface make it a popular choice for bloggers of all levels.
LinkedIn is an ideal platform for blogging if you are a business owner or a professional looking to establish yourself as a thought leader in your industry. With over 740 million business professionals on the platform, you have access to a large, engaged audience. The platform's built-in culture and expectations make building a following easier and establishing yourself as an influencer.
The best type of content for LinkedIn is B2B-style articles, and the platform offers simple and straightforward publishing options. While there is no direct way to monetize your content, you can charge businesses or individuals to create LinkedIn content on their behalf or promote their products.
LinkedIn is free to join and start publishing, and the more posts you publish, the more connection requests and followers you'll attract. LinkedIn is a great platform to share your industry expertise and become a thought leader directly from your profile.
Write.as is a great platform for writers who want to monetize their content. Its minimalist design helps writers focus on their writing without any distractions. In addition, Write.as offers built-in SEO optimization to help writers increase their visibility and attract more readers.
The platform also allows writers to accept readers' payments, making monetizing their content easy. However, one drawback of using Write.as for monetization is the lack of customization options, which may limit a writer's ability to create a unique brand.
Additionally, building an audience on Write.as may be challenging since it is a lesser-known platform compared to other blogging sites. Nevertheless, Write. is a great option for writers who want to publish their content and earn money without hassle.
Kajabi is an all-in-one tool that allows users to sell their online courses and also has a feature to create a blogging page within the website. It offers sales funnels, marketing tools, and even a marketplace. Kajabi has three plans: Basic, Growth, and Pro, costing $119, $159, and $319 per month, respectively.
Though Kajabi is not as commonly known as WordPress and Wix, it's a versatile blogging platform for making money. It lets you post articles and sell courses, products, and memberships. Kajabi has more features than most similar blogging platforms, so it's relatively more expensive. However, the price will seem ideal if you're a professional who wants to make money from their blog.
Kajabi allows you to build pipelines, lead blog visitors to your sold items, and create community forums. If you create your blog on Kajabi, you can send emails to your list of subscribers, tag your subscribers, and enjoy features like those on Aweber and ConvertKit. Kajabi is a powerful tool to start with for bloggers who want to monetize their content.
Substack is a blog platform that allows writers to monetize their content through a built-in subscription model. It provides web and newsletter publishing tools specifically designed for paid subscriptions, making it an all-in-one solution for bloggers seeking to generate income.
Substack's unique hybrid model allows bloggers to send subscribers newsletter posts while also having those posts published on their Substack newsletter domain, like a traditional blog post. The platform's word processor allows for easy content editing and formatting, and it accepts payments from subscribers through the payment processor Stripe, sending 90% of the amount (minus credit card fees) to the blogger's preferred bank account.
Substack also offers free blog hosting and the opportunity to be featured on the platform's home page to grow readership. Successful bloggers on Substack have earned millions of dollars, with the top 10 authors earning over $20 million in 2021 alone.
Top 10 Ways for a Blog to Make Money
1. Integrate E-Commerce and Marketing Platforms
To monetize your blog, integrating e-commerce and marketing platforms is crucial. E-commerce platforms like Shopify and WooCommerce can allow you to sell products and services to your audience. Shopify can be integrated into your blog through plugins or widgets, whereas WooCommerce can be integrated with WordPress.
You can create an online store and sell products related to your blog niche or even offer digital products like e-books or courses. For example, the blog 'Pinch of Yum' sells its own digital products and courses related to food and photography. Marketing platforms like Google AdSense and affiliate marketing can also be utilized to earn commission from advertising and product sales. Google AdSense allows you to place ads on your blog and earn revenue from clicks and impressions.
Affiliate marketing involves promoting other people's products and earning a commission for each sale made through your unique affiliate link. The blog 'Smart Passive Income' uses affiliate marketing to promote products related to their online business and entrepreneurship niche.
By integrating e-commerce and marketing platforms, you can increase your blog's revenue and profitability. Choosing the right platforms that fit your goals and needs and optimizing your blog for SEO and social media is important. With the right audience-building tools and strategies, you can successfully monetize your blog and turn it into a profitable business.
2. Monetize with Ads
Bloggers can monetize their blogs using ads in several ways. One of the easiest ways is to use Google Adsense, which allows bloggers to display cost-per-click (CPC) ads and cost-per-thousand-impressions (CPM) ads on their websites. However, traditional CPC or CPM advertising may not be very profitable until a blogger has at least 1 million monthly readers.
Other ad networks to consider include Mediavine, Monumetric, and Propeller Ads, depending on the blogger's niche. Additionally, bloggers can monetize their blogs by selling ad space directly to sponsors or by using native ads, which blend in with the blog's content.
Sponsored content is another option, which involves creating content for a brand in exchange for payment. Some of the best ad networks for sponsored content include IZEA, TapInfluence, and AspireIQ. Ultimately, bloggers should choose the best ad monetization method for them and their audience.
3. Create Paid Memberships
Creating a paid membership program for your blog can be a great way to generate income. By offering exclusive content and access to community forums, you can entice readers to pay for a membership. Different types of membership programs can be offered, such as tiered pricing or a one-time fee for lifetime access.
Setting clear expectations and delivering on promises is important to maintain member retention. Benefits of having a paid membership program include a steady stream of income, a sense of community, and the ability to offer personalized advice or services to members.
To create a successful program, make sure to offer something useful and special that is not available to non-paying readers. Consider using platforms like SubStack or Ghost to manage your memberships and payments.
4. Run Affiliate Marketing Campaigns
Affiliate marketing is a great way to monetize your blog and earn passive income. To run a successful affiliate marketing campaign, select the right products and partners. Look for products that align with your niche and have high commission rates. Choose reputable partners with established affiliate programs.
Next, create engaging content that promotes the products. Write product reviews, comparison posts, or tutorials that showcase the benefits of the products. Use your personal experience to make the content authentic and relatable. Include affiliate links in the content, and ensure they are placed in a natural and not spammy way.
Tracking your performance is crucial to optimizing your affiliate marketing campaigns. Use tools like Google Analytics or affiliate network dashboards to monitor your clicks, conversions, and earnings. Analyze your data to identify what's working and what's not, and adjust your strategy accordingly.
In summary, to run a successful affiliate marketing campaign on your blog, choose the right products and partners, create engaging content, and track your performance. With patience and persistence, affiliate marketing can become a significant source of income for your blog.
5. Create Premium Content
To create premium content for a blog that can attract readers and generate income, it's important to identify your target audience and understand their needs and interests. This will allow you to create valuable, informative, and engaging content that resonates with your readers.
Once you have identified your target audience, you can package your premium content in various formats, such as ebooks, courses, and webinars. When pricing your premium content, consider its value to your readers and the competition in your niche. A good rule of thumb is to price your content based on the amount of time and effort you put into creating it.
Additionally, consider offering bonuses and incentives to encourage readers to purchase your premium content. Overall, creating premium content requires a deep understanding of your audience and a commitment to providing value and quality.
6. Offer Consulting Services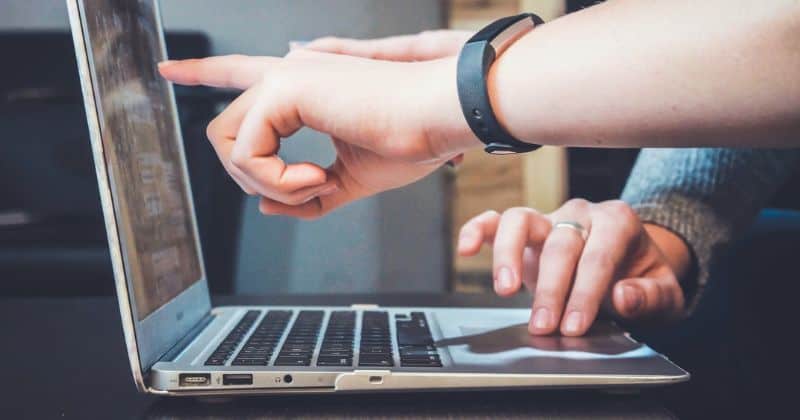 Offering consulting services is a lucrative way for a blog to make money. Bloggers can leverage their expertise and knowledge to offer valuable advice to their audience. Consulting services can range from providing one-on-one coaching to creating customized solutions for businesses.
Successful bloggers who offer consulting services include Neil Patel, who specializes in digital marketing, and Marie Forleo, who offers business coaching. Bloggers can establish themselves as industry experts and build a loyal following by offering consulting services.
Additionally, consulting services can be a significant source of income for bloggers, as they can charge premium rates for their expertise. Overall, offering consulting services is a win-win for both the blogger and their audience, as it provides valuable insights and generates revenue.
7. Leverage Social Media Platforms
Leveraging social media is among the best practices for blogging. Social media is crucial for bloggers to build an audience and monetize their blogs. Platforms like Instagram, Pinterest, and TikTok offer various monetization strategies, including sponsored content, affiliate marketing, and digital product sales.
Instagram is ideal for sponsored posts and affiliate marketing, with influencers earning money by promoting products and services. Pinterest is great for selling digital products and driving traffic to a blog through pins and boards. TikTok is a rising platform that allows bloggers to showcase their creativity and reach a younger audience.
To effectively use social media, bloggers should identify the platforms that best suit their niche and audience interests. They should also focus on creating high-quality content that engages their followers and use relevant hashtags and keywords to increase their visibility. By leveraging social media platforms, bloggers can increase their earning potential and build a successful online business.
8. Create Online Courses
Bloggers can create and sell online courses as a way to monetize their audience and earn additional income. Online courses allow bloggers to package their knowledge and expertise into a comprehensive learning program that can accelerate the learning process for their audience.
To create an online course, bloggers should identify a skill or experience that others want to learn, determine the unique ways they can help their audience, and pitch the course to a small community of early adopters. Online courses can be sold through platforms like Kajabi or by creating a blogging page within their website using SEO to generate a bigger audience.
To market the course, bloggers should encourage their readers to interact with them, offer free downloads, and share advice. Bloggers can generate significant income by creating and selling online courses while providing value to their audience.
9. Host Webinars
Webinars are a great way to monetize your blog by building your authority in your niche and connecting with your audience. To get started, choose a topic that is relevant to your audience and that you are knowledgeable about. Then, create a compelling presentation that is informative and engaging. To promote your webinar, use social media, email marketing, and your blog to reach your audience and encourage them to sign up.
Several tools and platforms can help you host and manage your webinar, such as Zoom, WebinarJam, and GoToWebinar. These platforms offer features like screen sharing, live chat, and Q&A sessions to make your webinar interactive and engaging.
During the webinar, engage with your attendees by asking questions, responding to comments, and providing valuable insights. This will help you build a relationship with your audience and establish yourself as an authority in your niche.
In conclusion, hosting webinars is a great way to monetize your blog and build your authority in your niche. By choosing a relevant topic, creating a compelling presentation, promoting your webinar, and engaging with your attendees, you can create a valuable experience for your audience while also generating income for your blog.
10. Run Ads on Social Media Platforms
Running ads on social media platforms can be an excellent way for a blog to make money. The most popular social media platforms for ads include Facebook, Instagram, Twitter, and Pinterest. Regarding ad types, video ads tend to perform the best on Facebook and Instagram, while promoted tweets and trends work well on Twitter. Pinterest, on the other hand, is best for promoting pins.
To maximize ad revenue, targeting the right audience with your ads is essential. This means understanding your audience's interests, demographics, and behavior. Another tip is to test your ads to see which ones perform the best and adjust accordingly. With the right strategy, running ads on social media platforms can be a lucrative way for a blog to make money.
How To Choose the Best Blogging Platform?
Ease of Use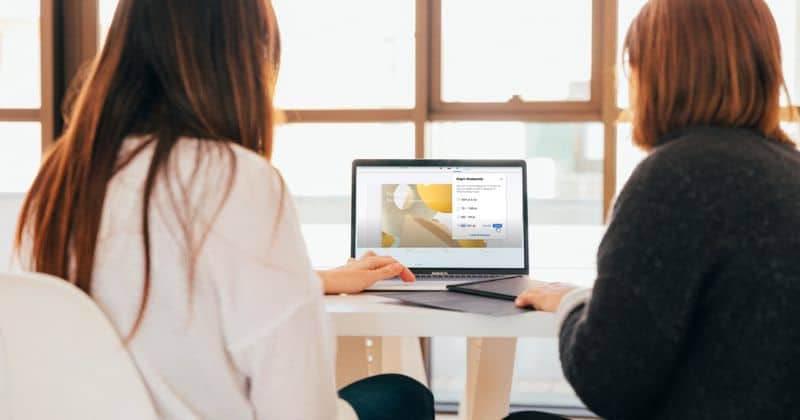 When choosing a blogging platform, ease of use is a crucial factor to consider. WordPress offers a simple one-click integration and an intuitive user interface, making it an excellent choice for beginners and experienced bloggers alike. It also has a vast community, helpful tutorials, and stylish templates that follow modern trends.
Jimdo is another platform that provides an easy-to-use interface, drag-and-drop customization, and good SEO services. Additionally, it offers mobile compatibility for Android and iOS. Microblogging platforms like Tumblr and Twitter are also easy to use, with integrated social media components and support for gifs, audio, and images. Ultimately, choosing an easy-to-use platform with a straightforward setup process will make blogging a hassle-free experience.
Monetization
To monetize your blog using the best blogging platform, you need to choose a platform that aligns with your business goals. Some of the monetization methods include selling courses, affiliate marketing, display ads, or selling ad space. However, not all CMS platforms allow all of these methods, so evaluate each monetization model and choose the one that works best for you.
For instance, if you want to sell courses, you can use platforms like Teachable and Thinkific, which allow you to create and sell online courses. Platforms like Amazon Associates and ShareASale can be used if you prefer affiliate marketing. If you want to display ads, Google AdSense is a great option.
Successful bloggers who have monetized their blogs using these platforms include Hiten Shah, who used his personal blog to connect with his audience and release profitable software tools, and RightBlogger, which was launched to help new bloggers get affordable access to fantastic tech-enabled tools to speed up their content creation process.
To implement these monetization methods on the platform, you must create quality content that addresses your readers' problems and needs. You can promote your products or services through your blog, social media, and email marketing. Additionally, you can offer incentives like first-time customer discounts, free one-month trials, and loyalty programs to incentivize customers to purchase and spread the word about your products.
In summary, to monetize your blog using the best blogging platform, choose a platform that aligns with your business goals and allows you to implement your chosen monetization method. Create quality content that addresses your readers' problems and needs, and promote your products or services through your blog, social media, and email marketing. By following these steps, you can successfully monetize your blog and turn it into a profitable online business.
Your Skill Level
When it comes to choosing the best blogging platform for making money, it's important to consider your skill level. If you're not tech-savvy, you may want to avoid platforms with a steep learning curve or require much technical knowledge. On the other hand, if you're comfortable with HTML, CSS, and other complex formats, you may want to look for a platform that offers more customization and control.
Some bloggers are perfectly happy with a platform that allows them to write, make basic formatting, and post. Others, however, may want to be able to edit the code of their website or add more complex features. Assess your technical abilities and choose a platform that you feel comfortable using on a day-to-day basis. While the setup process may be tricky initially, you want to ensure your platform isn't overly complex or frustrating to use in the long run.
Customization
Regarding customization options, each blogging platform offers a unique set of features. WordPress is known for its vast library of themes and plugins, allowing users to easily change their blog's design, layout, and functionality. Conversely, Blogger offers limited customization options but is extremely easy to use for beginners.
Wix and Squarespace offer drag-and-drop design interfaces, making it easy to customize the look of your blog without any coding knowledge. However, Squarespace is criticized for its limited customization options, particularly for mobile devices. Customization options on each platform impact the user experience and can help bloggers establish their brand identity.
With WordPress, bloggers can create a unique and professional-looking blog, while Wix and Squarespace allow for easy customization with a more modern aesthetic. Ultimately, your blogging platform should offer the right balance of customization options and ease of use to fit your needs and preferences.
Compatibility
When choosing a blogging platform, compatibility is a crucial factor to consider. It refers to how well the platform integrates with your existing tools and systems. Different platforms have varying degrees of compatibility with third-party integrations, such as social media and email marketing software.
For instance, some platforms may offer built-in integrations while others require paid add-ons. To compare and contrast the compatibility of different blogging platforms, you can use a writing pattern that highlights the pros and cons of each platform's compatibility with various tools and systems.
Cost
When choosing a blogging platform, cost is an important consideration. Some platforms offer free versions or free trials, while others charge fees for certain features or higher service tiers. Popular platforms like WordPress, Wix, and Weebly offer a range of pricing plans, with costs ranging from $0 for a basic free plan to over $290 per month for advanced features.
It's important to consider the starting price and the range of prices between the various tiers available and whether each higher tier offers valuable add-ons that benefit users. Additionally, some platforms may have hidden costs, such as transaction fees or add-on services, so it's important to research thoroughly and read the fine print before committing to a platform.
Conclusion
In conclusion, choosing the right blog platform is crucial for making money in 2023. Our extensive review of various options has identified WordPress, Medium, Ghost, LinkedIn, and Blogger as the most trusted and authentic ones. With the help of these platforms, you can attract readers, analyze their responses to your content, and even post via email or mobile phone. Don't forget to use tools like FlipRetouch and Hemingway app to make your content visually appealing and easy to read. So, take action now and start your blog – success awaits!
FAQ
Which blogging platform is best for making money?
When it comes to choosing the best blogging platform to make money, there are several factors to consider. These include budget, technical ability, experience with marketing, and goals. However, I believe WordPress is the best option for making money. This free and open-source platform offers an extensive collection of third-party plugins, both free and paid, to meet all your needs. Although it lacks customer support, most users know this before using the platform. With WordPress, you can monetize your blog and make money successfully.
Other platforms to consider include Medium, Blogger, Wix, and HubPages. However, WordPress is the best option due to its versatility and customization options. So, if you want to start a money-making blog, WordPress is the way to go.
What is the best blog platform to make money in 2023?
According to recent research, the best blogging platform to make money in 2023 is WordPress.org. This highly flexible and scalable platform makes it suitable for hobby bloggers, small business owners, and online stores. It also offers various third-party apps that enhance its functionality and customization options. WordPress.org has strong SEO capabilities, making it easier for bloggers to rank higher on search engine results pages and attract more traffic to their sites.
While there are other popular blogging platforms like Blogger and Squarespace, WordPress.org is the most recommended for monetization potential. However, emerging platforms like Substack, which offers higher potential earnings and tools beyond blogging, are also worth considering. Other trends in the blogging industry that may offer new opportunities for monetization in 2023 include microblogging platforms, niche-specific platforms, and blockchain-based platforms.
How does a blog platform help me make money blogging?
A good blog platform can help someone make money through blogging by offering features and tools that enable users to monetize their blogs effectively. For example, a platform like WordPress allows bloggers to display ads, offer affiliate links, and offer services such as e-commerce and membership subscriptions.
Other platforms like Squarespace and Wix offer native ways of monetizing a blog by giving users tools to add e-commerce stores to their websites. A good blog platform should also allow users to fully customize their site and build out their blog to optimize for profit. Additionally, the platform should be affordable enough to enable users to make a profit, easy to use, and offer the ability to display affiliate links, sell products, and make money through ads. Choosing the right blog platform is crucial in maximizing the potential for making money through blogging.