Choosing the right blog hosting provider is crucial for the success of your blog. With so many options available, finding the perfect fit for your needs can be overwhelming.
In this comprehensive guide, we'll explore the top 10 best blog host providers, essential features for blog hosting, and the pros and cons of free vs paid hosting.
By the end, you'll clearly understand the best blog hosting options to help you make an informed decision when starting your blog.
What you will learn
This article lists the top 10 blog hosting providers for 2023, offering reliable and user-friendly solutions.
Essential features to consider when selecting a host include customization options, ease of use, scalability, and monetization opportunities.
Security measures such as free SSL certificates and regular backups should also be considered, along with customer support channels with 24/7 availability.
Evaluation criteria: personally used, tested for speed, usability, and features. Also reviewed each hosting provider for pricing, support, and up-time.
Top 10 Blog Hosting Providers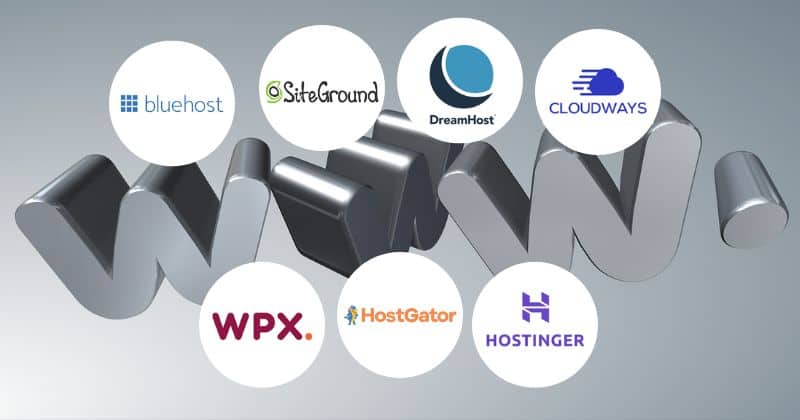 Navigating the vast landscape of blog hosting providers can be challenging. To aid in your search, we've compiled a list of the top 10 blog hosting providers, each offering a unique combination of services and features to meet your blogging needs.
These providers include Bluehost, Cloudways, WPX, HostGator, SiteGround, DreamHost, Hostinger, InMotion, A2 Hosting, and GoDaddy. Each provider has earned its place on our list thanks to their reliability, user-friendliness, and excellent performance.
Let's dig into the details of each provider. We can uncover more about their services and features.
Bluehost is an ideal hosting solution for those looking to launch a blog. They offer various hosting plans, including shared, dedicated, and virtual private server options. With one-click WordPress installation and a choice between a free Weebly site builder and blogging tools, or a premium WordPress experience, Bluehost caters to various users.
Their performance is impressive, with an average loading time of 461 milliseconds and an uptime of 99.99%. Bluehost's shared hosting plans range from $2.95 to $13.95, offering a 30-day money-back guarantee.
Bluehost provides assistance through live chat, ticket, and phone for customer support, ensuring you have help whenever you need it.
Read how to start on blog on Bluehost.
Cloudways is a managed cloud hosting provider that offers cost-effective and customizable pay-as-you-go plans for WordPress hosting. As a Platform as a Service (PaaS) provider, they provide exemplary customer service and pricing.
Their comprehensive range of features, such as managed hosting, automated backups, and scalability, make them a top choice for those looking for flexibility and affordability in their blog hosting.
Read how to start on blog on Cloudways.
WPX is a managed WordPress hosting provider with exceptional website performance, robust security measures, and 24/7 customer support. With a custom-built WPX Cloud CDN and servers located in the Lakeside data center in Chicago, WPX ensures your blog runs smoothly and securely.
They offer three distinct hosting plans catering to different needs, and their 24/7 customer support is available via live chat, email, and phone to assist you with any issues that may arise.
HostGator is a web hosting provider that offers a range of hosting plans, including shared, VPS, and dedicated options. Their shared hosting plans provide unmetered bandwidth, unlimited storage, and one-click WordPress installs with free WordPress transfer.
HostGator's performance is also noteworthy, with an average loading time of 479ms and an uptime of 99.99%. Their 45-day money-back guarantee ensures customer satisfaction.
SiteGround is a preferred choice among bloggers for its reliable hosting service. It can easily serve small to medium blogs that generate up to 100,000 monthly visitors. Their hosting plans provide 24/7 live chat support. Additionally, they offer daily backups and free SSL security at no additional cost.
SiteGround's shared hosting plan begins at $3.49 per month, providing an affordable option for those looking to start a blog.
DreamHost offers a variety of hosting plans, including Starter and Unlimited shared hosting plans, as well as a VPS Basic plan and cloud hosting. Their hosting plans include a free domain, SSL certificate, unlimited traffic, pre-installed WordPress, one-click WordPress installation, free backups, and multi-factor authentication.
With a 97-day money-back guarantee and 99.99% uptime assurance, DreamHost is committed to customer satisfaction.
Hostinger is an economical, powerful, and user-friendly blog hosting provider, making it one of the best blog hosting sites. They offer three shared hosting plans with various features, including unlimited bandwidth and enhanced security options, all at an excellent value. Their starting price is just $2.99 per month, making them an affordable option for new bloggers.
Hostinger also provides a free domain and one-click WordPress installation for easy setup. With an average response time of 511ms and 99.9% uptime, Hostinger ensures your blog is accessible and fast. They also offer a 30-day money-back guarantee, giving you peace of mind when choosing their various hosting services.
Read how to start on blog on Hostinger.
InMotion Hosting offers various hosting plans and services, including shared, VPS hosting, and dedicated hosting options. Their initial cost is $3.29 per month, providing an affordable solution for those looking to start a blog.
InMotion's hosting plans include a free domain unavailable on the Core Plan. With an uptime percentage of 99.97%, InMotion guarantees a reliable and stable hosting experience.
A2 Hosting is a web hosting provider that offers a variety of solutions at competitive prices. They provide features such as cPanel for website setup and management, free SSL, DDoS protection, and a staging option for easy testing and deployment of your site.
A2 Hosting's performance is impressive, with an average response time of 597ms and an uptime of 99.99%, ensuring a smooth experience for your blog visitors.
GoDaddy, the world's largest domain registrar, is renowned for its user-friendly platform and attentive customer service. GoDaddy blog hosting includes easy design, social account management, security monitoring, site backups, one-click data restore, a free domain name, and Office 365 email.
Although GoDaddy offers limited customization options and scalability, their platform is popular for beginner bloggers prioritizing ease of use over advanced features.
Read how to start on blog on Godaddy.
Essential Features for Blog Hosting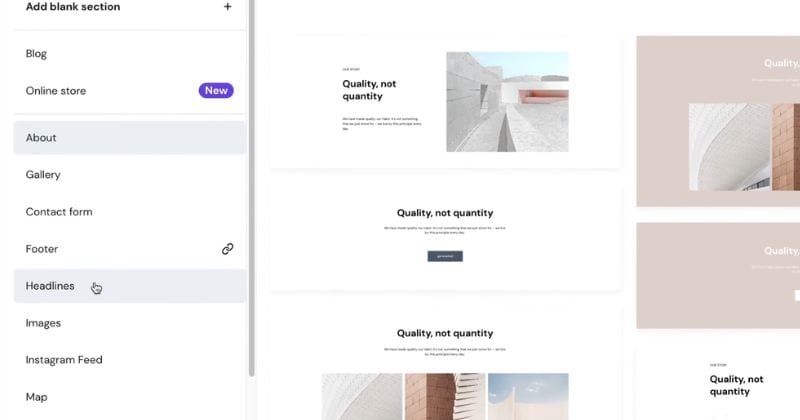 When selecting the best blog hosting provider, it's important to consider essential features that can make or break your blogging experience. These features include customization options, ease of use, scalability, and monetization opportunities.
In the following sections, we'll delve deeper into these essential features and discuss their importance in choosing the right blog hosting provider for you.
Customization Options
Customization options in blog hosting are essential as they enable users to tailor the appearance and feel of their blog and employ templates to manage formatting. Various customization options are available, such as visual editors, HTML snippets, custom domain names, design templates, plugins, and more.
The ability to customize your blog helps you stand out from the crowd and create a unique online presence.
Ease of Use
User-friendliness is a critical factor when selecting a blog hosting platform. A platform that is easy to navigate and configure allows you to focus on creating and publishing your content rather than struggling with complicated technical aspects.
This is especially important for beginners, who may find it challenging to navigate complex platforms. An easy-to-use platform ensures you can get your blog up and running in just a few clicks, allowing you to concentrate on creating engaging content for your audience.
Scalability
Scalability is another essential factor when choosing a blog hosting service provider. As your blog grows in popularity and traffic, it's important to have a hosting service that can handle the increased demand and provide additional resources such as storage, bandwidth, and processing power to support your growth.
This ensures your blog remains available and performs optimally, even as your audience expands.
Monetization Opportunities
A successful blog often generates revenue, making monetization opportunities essential in blog hosting. Monetization can be achieved through various methods, including selling digital or physical products, advertising, affiliate marketing, sponsored content, turning the blog into a membership site, offering coaching services, creating online courses, and accepting donations.
You can maximize your blog's earning potential by selecting a hosting provider supporting various monetization options.
Free vs Paid Blog Hosting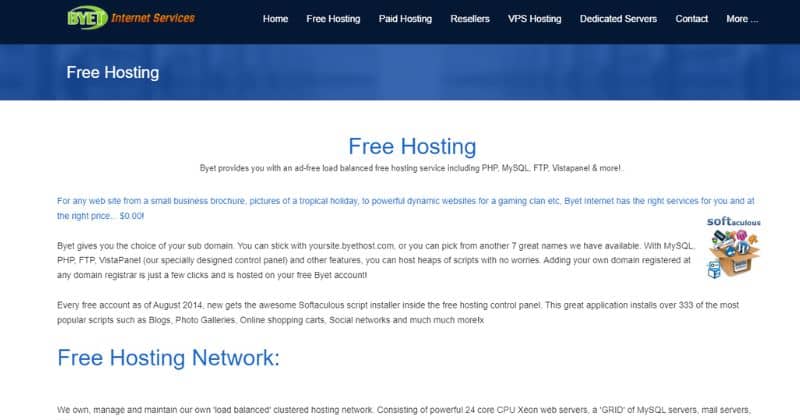 Regarding blog hosting, there are two primary options: free and paid hosting. Each option has its advantages and disadvantages, depending on your specific needs and goals.
In the sections below, we will discuss the pros and cons of free and paid blog hosting to help you decide which option is best for you.
Pros and Cons of Free Blog Hosting
Free blog hosting allows users to create and manage a blog without incurring hosting expenses. This can be an excellent way to begin blogging and gain familiarity with the fundamentals of blogging on free blog hosting sites.
However, free blog hosting is limited in terms of storage, bandwidth, and performance quality, making it unsuitable for serious bloggers or those looking to generate revenue from their blog.
Pros and Cons of Paid Blog Hosting
Paid blog hosting, on the other hand, provides increased disk space, bandwidth, speed, performance, uptime, reliability, scalability, and customer support. These features are essential for the growth and success of any blog.
However, paid blog hosting can be pricier than free hosting options, making it a more significant investment for some users. Ultimately, deciding between a free blog host and paid blog hosting depends on your needs, goals, and budget.
Blog Hosting for Different Platforms
Different blog hosting platforms are available, each offering unique features and benefits. Here we'll explore some of the most popular blog platform options, such as WordPress, Medium, and site builders.
By understanding the differences between these platforms, you can make an informed decision about which one is the best fit for your needs.
WordPress Hosting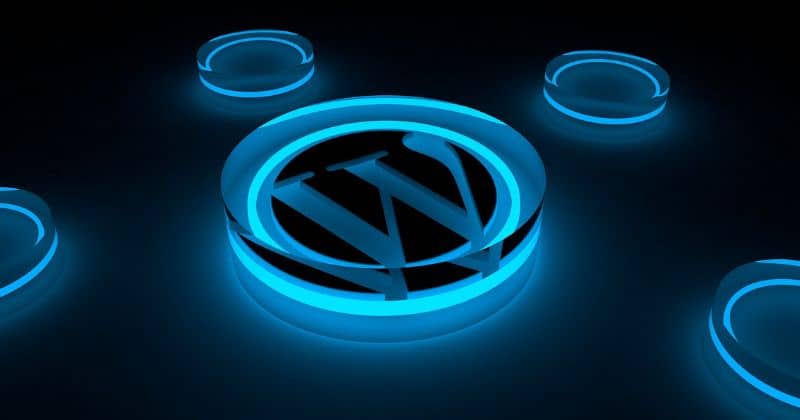 WordPress is the most widely used platform for blogging, offering users a versatile and customizable experience. WordPress hosting is specifically designed to optimize the performance and security of WordPress websites, making it an ideal choice for those looking to create a successful blog. Popular WordPress hosting providers include InMotion Hosting and WPEngine, both of which offer a range of features and benefits tailored to WordPress users.
When choosing WordPress hosting, it's important to consider factors such as storage space, bandwidth, and the number of websites that can be hosted. Many hosting providers also offer one-click WordPress installation, making creating and publishing your blog post easy.
With a wealth of customization options, plugins, and themes, WordPress hosting is an excellent choice for bloggers of all levels looking to create a WordPress blog.
Medium Hosting
Medium hosting is another popular option for bloggers, offering a simple, user-friendly platform for publishing written content. Medium is a hosted platform, meaning users do not need to worry about the technical aspects of hosting their blog.
However, as of November 2017, Medium is no longer offering new custom domains as a feature. While Medium hosting provides a straightforward blogging experience, it lacks the customization options and monetization opportunities available with other blogging platforms, such as WordPress.
Site Builders
Site builders like Wix, Squarespace, and Weebly offer an alternative to traditional blog hosting platforms, allowing users to create and manage their blog without needing a separate hosting provider. These site builders typically provide a drag-and-drop website builder, making it easy for users to design and customize their blog.
While site builders offer a user-friendly experience, they may not provide the same level of customization, scalability, and monetization opportunities as other platforms like WordPress.
Securing Your Blog Host
Protecting your blog from security threats is essential for its success and credibility. This section will discuss two key measures for securing your blog host: free SSL certificates and regular backups. By implementing these security measures, you can safeguard your blog and visitors' data from potential security breaches and vulnerabilities.
Free SSL Certificates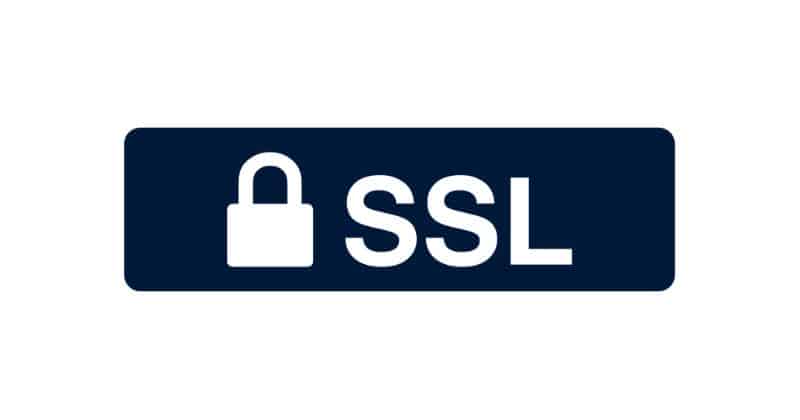 Free SSL certificates are digital certificates that provide basic encryption for protecting data transmitted between a website and its visitors' browsers. While free SSL certificates do not validate the business identity of the website, they offer a cost-effective solution for site owners to secure their blogs without needing a paid certificate.
Let's Encrypt, Cloudflare, and Comodo are some of the most effective free SSL certificate providers.
Regular Backups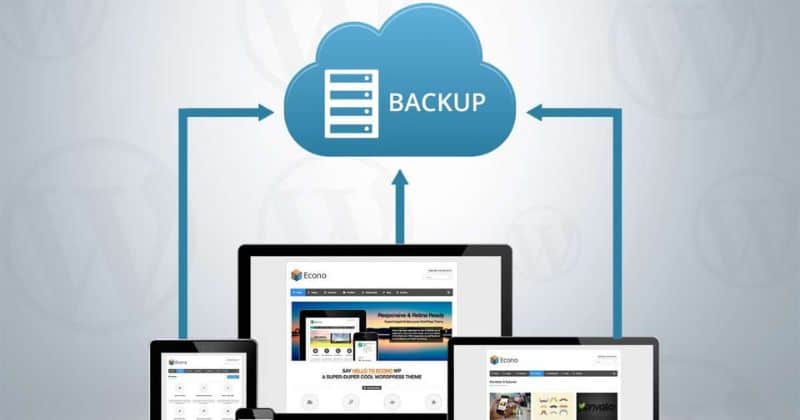 Regular backups are an essential component of data security, ensuring the safety and security of your blog data. By performing backups regularly, you can prevent data loss in the event of a disaster, such as human errors, hardware failure, virus attacks, power failure, or natural disasters.
Most hosting providers provide automated backup solutions, which can be configured with minimal effort. In addition, third-party backup solutions are available for backing up data to an external drive or cloud storage.
Customer Support in Blog Hosting
Exceptional customer support is an integral aspect of any blog hosting provider. This section will discuss the types of support channels available and the importance of 24/7 support availability.
By choosing a blog hosting provider with responsive and reliable customer support, you can ensure you can access assistance whenever you need it.
Types of Support Channels: Live Chat, Ticket, Phone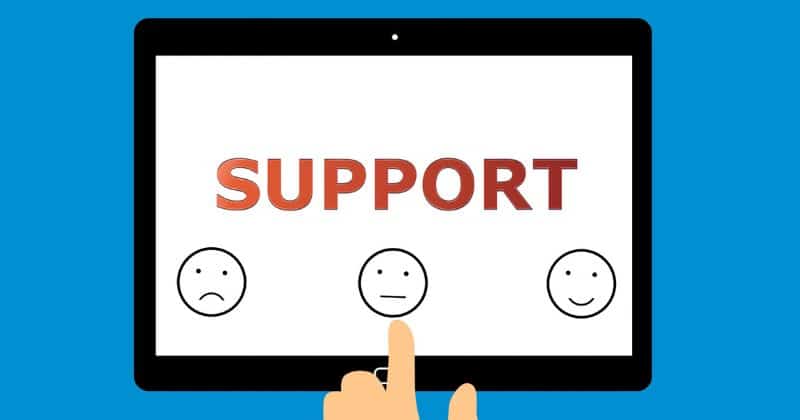 Different blog hosting providers offer various types of support channels, such as live chat, ticket, and phone support. Live chat support enables customers to interact with customer service representatives in real-time through a chat window, while ticket support allows customers to submit a request for assistance and receive a response via email.
Phone support provides a more direct line of communication, allowing customers to speak with a representative and receive assistance over the telephone. Choosing a blog hosting provider that offers the type of support that best suits your needs and preferences is essential.
24/7 Support Availability
24/7 support availability is a critical factor when selecting a blog hosting provider. Knowing that assistance is available at any time, day or night, can provide peace of mind and ensure that any issues are promptly addressed.
When choosing a blog hosting site provider, it's essential to consider their support availability and whether they offer the level of assistance you require.
Summary
In conclusion, selecting the best blog hosting provider is crucial in creating a successful blog. You can decide which option best suits your needs by considering the top 10 blog hosting providers, essential features, and the pros and cons of free vs paid hosting.
When choosing your blog hosting provider, remember to prioritize customization options, ease of use, scalability, monetization opportunities, security measures, and responsive customer support. With the right hosting provider in place, you can focus on creating engaging content and growing your online presence.
FAQs
What is the most reliable web hosting service?
Based on the search results and considering factors like uptime, customer support, and security features, Bluehost and HostGator are often cited as the most reliable web hosting services. Both offer high uptime guarantees and various features to support website management.
Which is the best site for blogging?
Based on the search results and various factors like performance, uptime, and customer support, HostGator appears to be the best overall provider for blogging. It offers a good balance of features, affordability, and strong customer service, making it a solid choice for bloggers.
Which blogging platform is best for making money?
WordPress.org is widely considered the best blogging platform for monetization. Unlike WordPress.com, it allows full control over your site and diverse income streams, including ads, sponsored posts, and e-commerce features. Its extensible architecture supports numerous plugins for SEO and affiliate marketing.
Which blog site is most popular?
WordPress is the most popular blog site, powering over 40% of all websites on the internet. Its extensive customization options, reliability, and strong community make it a preferred choice for bloggers across various niches.
Best blog hosting for beginners
For beginners, Bluehost is often recommended as the best blog hosting service. It offers one-click WordPress installation, 24/7 customer support, and a 99.9% uptime guarantee. The service's user-friendly interface and affordable pricing make it an ideal choice for those new to blogging.