You may be wondering how to start a blog on GoDaddy. It's a question that comes up for those looking for reliable blog hosting. Here, we'll break down what it means and why it might be the right choice for you.
Starting a blog can be a challenging task, especially when you're looking for the right balance between cost and features. While not the fastest, GoDaddy offers versatility that's particularly valuable for startup blogs. Having faced the ups and downs of blogging myself, I understand the intricacies and will help you find the sweet spot with GoDaddy.
Why choose GoDaddy for your blog? It's not just about hosting; it's about finding a platform that fits your needs. Whether you're a budding blogger or an entrepreneur, this guide will provide practical insights. Continue reading, and you'll see how to make GoDaddy work for you.
Key Takeaways
User-Friendly Setup: GoDaddy offers an intuitive interface that simplifies the blog setup process, making it accessible to beginners.
Versatility: Both GoDaddy Website Builder and WordPress are available, allowing for flexibility in design and functionality.
Customization Options: A wide range of themes, templates, and plugins helps you create a blog that aligns with your brand or personal style.
Affordability: Various pricing options accommodate different budgets, making it suitable for personal blogs or small business sites.
SEO and Promotion: Tools and best practices guide you in optimizing your blog for search engines and promoting it to a wider audience.
Monetization Opportunities: Various methods, such as affiliate marketing and sponsored content, are available for generating income from your blog.
Reliable Support: GoDaddy's customer support is available to assist with any challenges or questions you may encounter.
Content Creation Guidance: Tips and strategies are provided for crafting compelling content, structuring posts effectively, and implementing SEO best practices.
Choose a Domain Name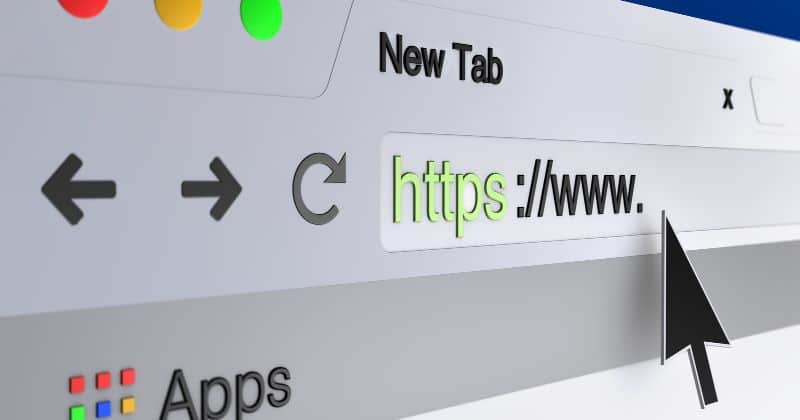 Finding the perfect domain name is crucial when starting a blog on GoDaddy. Your domain name reflects your blog's identity and niche, so it's important to choose one that resonates with your target audience. Here are some key points to consider when selecting your domain name:
Reflect your blog's identity: Your domain name should give visitors an idea of what your blog is about. If you're running a food blog, for example, including keywords like "food" or "recipes" in your domain can help convey its purpose.
Consider your niche: Think about the specific topic or industry your blog focuses on. Incorporating relevant keywords related to your niche can make it easier for readers to find you through search engines.
Keep it simple and memorable: A short and easy-to-remember domain name is more likely to stick in people's minds. Avoid using complicated spellings or hyphens that could confuse potential visitors.
Once you have chosen the perfect domain name, it's time to select the right hosting plan that suits both your budget and website requirements.
Choose a Hosting Plan
One of the first decisions you need to make is choosing a hosting plan. The right hosting plan will provide you with the necessary resources and support to ensure your blog runs smoothly. Let's explore some of the available hosting plans offered by GoDaddy:
Web Hosting: This basic hosting option provides reliable service at an affordable price. It offers features such as unlimited bandwidth, storage, and up to 100 email accounts.
WordPress Hosting: If you're planning to use WordPress as your blogging platform, GoDaddy's WordPress hosting plans are designed specifically for optimal performance with this popular content management system (CMS). They offer automatic updates, enhanced security measures, and pre-installed themes and plugins.
Business Hosting: For bloggers who require more resources and advanced features, GoDaddy's business hosting plans provide increased processing power and dedicated resources for improved speed and performance.
When choosing a hosting service provider like GoDaddy, reliability is key. You want a host that ensures seamless online presence with minimal downtime. GoDaddy has a strong reputation for reliability and customer support, making it an excellent choice for bloggers.
Shared Hosting
Shared hosting is an excellent option for beginners who are just starting their blogging journey. With shared hosting, your website shares server resources with other websites hosted on the same server. This makes it an affordable choice as the cost is divided among multiple users. However, keep in mind that since resources are shared, there may be limitations on bandwidth and storage capacity.
WordPress Hosting
If you plan to build your blog using WordPress, GoDaddy offers specialized WordPress hosting plans tailored for optimal performance and security. These plans come pre-installed with WordPress and offer additional features such as automatic updates and enhanced security measures specific to WordPress sites. With WordPress hosting, you can focus on creating content without worrying about technical aspects.
VPS Hosting
For bloggers who anticipate high traffic or require more control over their server environment, Virtual Private Server (VPS) hosting is worth considering. VPS provides dedicated resources by allocating a portion of a physical server exclusively for your website. This ensures better performance and scalability compared to shared hosting. With VPS hosting, you have more control over customizations and can install software or scripts as needed.
Dedicated Server Hosting
If you have advanced technical requirements or expect substantial traffic growth, dedicated server hosting might be the best choice for your blog. With a dedicated server, you have complete control over all aspects of your website's infrastructure. You don't share resources with any other user, allowing for maximum performance and flexibility. However, dedicated servers come at a higher price point due to their exclusivity.
Now that we've explored different types of hosting plans offered by GoDaddy, it's essential to consider your specific needs and budget. Evaluate factors such as anticipated traffic, storage requirements, technical expertise, and growth potential before making a decision. Remember that you can always start with a shared hosting plan and upgrade as your blog grows.
GoDaddy Website Builder vs WordPress
Choosing between GoDaddy Website Builder and WordPress can be a critical decision for your online presence. Understanding the differences between these two platforms is essential, as it affects the ease of use, customization, and overall success of your website. Let's explore the unique features and benefits of each to help you make an informed choice.
Ease of Use
Starting a blog on GoDaddy Website Builder is incredibly easy. The platform offers a user-friendly interface that allows even beginners to create and customize their blogs with minimal effort. With drag-and-drop functionality, you can easily add elements, rearrange sections, and design your blog exactly the way you want it.
WordPress, on the other hand, has a slightly steeper learning curve. While it offers more flexibility and customization options than GoDaddy Website Builder, it requires some technical knowledge to get started. You'll need to choose a hosting provider, install WordPress on your server, and familiarize yourself with the platform's features.
Design Options
GoDaddy Website Builder provides a range of pre-designed templates specifically tailored for blogging purposes. These templates are professionally designed and cover various niches, allowing you to find one that suits your blog's topic. You can customize colors, fonts, and layouts to match your brand identity.
WordPress takes design options to another level with thousands of free and premium themes available. You have complete control over how your blog looks and can even hire a web designer to create a custom theme for you. This level of customization ensures that your blog stands out from the crowd.
Plugins and Extensions
GoDaddy Website Builder offers built-in features such as contact forms, social media integration, and SEO tools. While these features are sufficient for basic blogging needs, there is limited room for advanced functionalities without coding knowledge.
WordPress shines in this aspect by providing access to over 58,000 plugins in its repository. From SEO optimization to e-commerce integration and membership sites management – there's a plugin for almost everything you can imagine. This extensive library allows you to enhance your blog's functionality without any coding skills.
Scalability
As your blog grows in popularity and content volume increases over time, scalability becomes crucial. GoDaddy Website Builder may have limitations in terms of scalability due to its simplified nature. While it can handle small to medium-sized blogs, you might encounter performance issues when dealing with a large number of posts and high traffic.
WordPress, being an open-source platform, offers unlimited scalability. It powers some of the world's largest websites and can handle millions of visitors without breaking a sweat. With proper hosting and optimization, your WordPress blog can grow seamlessly as your audience expands.
Set Up Your Blog Using GoDaddy Website Builder
GoDaddy's Website Builder is the perfect platform for bloggers, whether you're starting a personal blog or creating a website for your small business. With its user-friendly interface and intuitive steps, setting up your blog on GoDaddy is hassle-free and doesn't require any technical expertise.
Explore the User-Friendly Interface and Intuitive Steps
One of the biggest advantages of using GoDaddy's Website Builder is its user-friendly interface. Even if you're new to blogging or website creation, you'll find it easy to navigate through the platform and set up your blog in no time. The layout is clean and organized, allowing you to focus on creating content. Once you've signed up, you'll be guided through intuitive steps to create and customize your blog.
Customize Your Layout and Style
GoDaddy understands that bloggers have unique styles and preferences. With their Website Builder, you can effortlessly customize your blog's layout, fonts, colors, and more to create a visually appealing site that resonates with your brand.
Customize Your Blog Design with GoDaddy's Themes and Templates
GoDaddy offers a wide range of professionally designed themes and templates that can be easily customized to give your blog a unique and polished look. Whether you're looking for something minimalist and clean or bold and vibrant, GoDaddy provides an extensive collection to choose from.
Choose, Modify, and Enhance
Once you've selected a theme, GoDaddy's user-friendly interface allows you to modify various elements of your blog's design effortlessly. You can change headers, footers, sidebars, and widgets according to your preferences without any coding knowledge.
With GoDaddy's themes and templates, adding new features or functionalities to your blog is simplified. The platform supports plugins that can enhance the performance and capabilities of your website.
Enhancing Your Blog with Widgets and Plugins
GoDaddy Website Builder offers various widgets and plugins that can enhance the functionality of your blog:
Social Media Integration: Connect your social media accounts seamlessly to allow readers to share your content easily.
Contact Forms: Add contact forms so readers can reach out to you with inquiries or feedback.
Image Galleries: Showcase your visual content with stunning image galleries that captivate your audience.
Embed Videos: Make your blog posts more engaging by embedding videos directly into the content.
Subscription Forms: Encourage visitors to subscribe to your blog by adding subscription forms, allowing you to build a loyal readership.
Support and Up-to-Date Features
One of the great advantages of using GoDaddy is their customer support system. If you encounter any difficulties while customizing your blog design, their dedicated customer support team is just a call away. GoDaddy also regularly updates their themes and templates to ensure they remain relevant in the fast-paced online environment.
How to Start a WordPress Blog on GoDaddy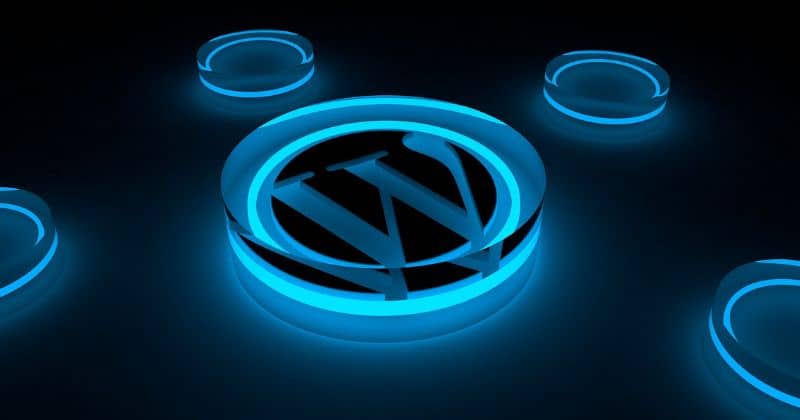 Starting a blog can be an exciting venture, especially when you have the right tools and guidance. If you're considering creating a WordPress website on GoDaddy, we've got you covered. From installing WordPress to choosing themes/plugins and optimizing your blog for performance, we'll walk you through the process step by step.
Installing WordPress on GoDaddy
To get started with your WordPress website on GoDaddy, follow these simple steps:
Log in to your GoDaddy account.
Navigate to the "My Products" section.
Find your hosting plan and click "Manage."
Scroll down to the "Website" section and click "WordPress."
Select the domain name where you want to install WordPress.
Choose whether you want to install it in the root directory or a subdirectory.
Click "Install."
Once the installation is complete, you can access your new WordPress website by visiting your domain name.
Using WordPress Plugins
One of the great things about using WordPress is the wide range of plugins available to enhance your blog's functionality. Here are some tips for selecting and using plugins:
Look for responsive plugins that adapt well across different devices.
Check user reviews and ratings before installing.
Opt for lightweight plugins that won't slow down your site's performance.
Remember, less is more. Stick to essential ones that enhance user experience without compromising speed.
Customizing Your Blog Design with WordPress Themes
Customizing the design of your blog is an essential step in creating a unique online presence. Here are some tips for selecting and customizing themes:
Consider the purpose of your blog and choose a theme that aligns with its niche.
Look for themes that are easily customizable to reflect your style and personality.
Choose the Perfect Theme
The first step in customizing your blog's design is selecting the right theme. GoDaddy offers a variety of premium WordPress themes that cater to different niches and styles. Whether you're running a fashion blog or a tech review site, there's a theme for everyone. Take some time to browse through the available options and choose one that aligns with your brand image.
Tailor Your Header and Logo
Your blog's header and logo are often the first things visitors notice, so it's crucial to make them eye-catching. Most WordPress themes allow you to easily upload your own logo or customize the header section. Consider using professional graphic design tools like Canva or Adobe Photoshop to create a stunning logo that represents your brand identity.
Play with Colors and Fonts
Colors and fonts play a significant role in setting the mood and tone of your blog. Experiment with different color schemes that match your branding guidelines or personal preferences. Ensure readability by choosing fonts that are easy on the eyes but still reflect your style. WordPress provides various customization options for colors and fonts, allowing you to create an aesthetically pleasing layout.
Organize Your Layout
A well-organized layout enhances user experience by making navigation intuitive for visitors. Use widgets provided by WordPress themes to arrange elements such as recent posts, categories, or social media buttons on sidebars or footers. Consider using plugins like Elementor or Beaver Builder for more advanced customization options, allowing you to create unique layouts without any coding knowledge.
Add Eye-Catching Images
Visual content is key to capturing your readers' attention. Enhance your blog posts by incorporating high-quality images that relate to your content. WordPress makes it easy to upload and optimize images, ensuring they load quickly without compromising quality. Don't forget to add alt text to your images for better accessibility and search engine optimization.
Personalize Your Footer
The footer section of your blog is often overlooked but can be an excellent place for additional customization. Include copyright information, social media icons, or even a brief bio about yourself.
Optimizing Your Blog's Performance
To ensure optimal performance for your WordPress blog hosted on GoDaddy, consider implementing these optimization techniques:
Enable caching: Utilize caching plugins or enable server-side caching to improve loading times.
Compress images: Use image compression tools to reduce file sizes without sacrificing quality.
Minify CSS and JavaScript: Remove unnecessary spaces and characters from your code to minimize file sizes.
Keep your WordPress installation up to date: Regularly update WordPress, themes, and plugins to benefit from security patches and performance enhancements.
By following these optimization practices, you can provide a smooth browsing experience for your visitors.
Create Engaging Content for Your Blog using SEO Best Practices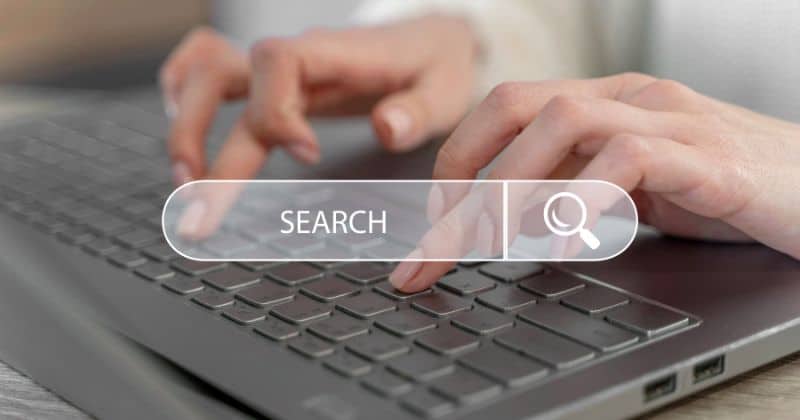 Creating high-quality content is essential to captivate readers' attention and keep them coming back for more. By implementing SEO best practices, you can optimize your blog posts for search engine visibility, ensuring that your content reaches a wider audience.
Craft Compelling Headlines
Crafting compelling headlines is the first step towards grabbing your readers' attention. A catchy headline not only entices users to click on your blog post but also helps improve its search engine ranking. To create an attention-grabbing headline:
Use power words that evoke emotions or curiosity.
Incorporate relevant keywords naturally without overstuffing.
Keep it concise and clear, giving readers a glimpse of what they can expect from the post.
Use Relevant Keywords
Keywords play a crucial role in optimizing your blog posts for search engines. Conduct thorough keyword research to identify the terms and phrases your target audience is searching for. Once you have identified these keywords:
Integrate them naturally throughout your content, including in headings, subheadings, and body paragraphs.
Avoid keyword stuffing as it can harm your search engine rankings.
Utilize long-tail keywords to target specific niches and attract more qualified traffic.
Structure Content for Maximum Impact
Structuring your blog posts effectively enhances readability and user experience. Consider the following tips when organizing your content:
Introduction: Start with a captivating introduction that hooks readers and sets the tone for the rest of the post.
Subheadings: Break down your content into sections using descriptive subheadings. This makes it easier for readers to skim through and find relevant information.
Paragraphs: Keep paragraphs short and focused to maintain reader engagement.
Bulleted Lists: Utilize bulleted lists to highlight key points or provide examples, making your content more scannable.
Outline and Plan Your First Blog Post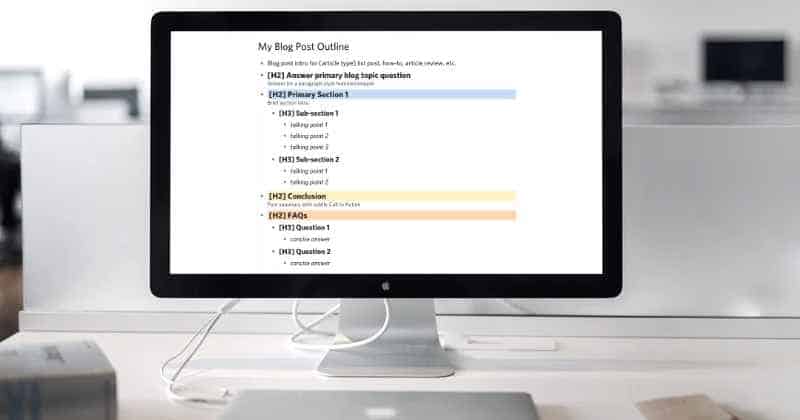 Creating your first blog post is an exciting milestone, and a well-thought-out outline can set you on the right path. Here's a short overview to help you get started:
Choose a Topic: Select a topic that resonates with your target audience and aligns with your blog's niche.
Create an Outline: Break down your topic into main points and subpoints. This outline will serve as the blueprint for your post, ensuring that you cover all relevant aspects.
Write a Draft: Start with a rough draft, focusing on getting your ideas down first. Don't worry about perfection at this stage; you can refine later.
Add Visuals: Consider incorporating images, charts, or videos to enhance your post's visual appeal.
Edit and Revise: Review your draft for clarity, grammar, and style. Make necessary revisions to ensure that your post is polished and ready for readers.
Optimize for SEO: Implement the SEO best practices mentioned earlier, including crafting compelling headlines, using relevant keywords, and structuring your content.
Include a Call to Action: Encourage readers to engage by adding a call to action at the end of your post. Whether it's asking for comments, sharing on social media, or signing up for a newsletter, a clear CTA can drive reader interaction.
Preview and Publish: Before hitting publish, preview your post to ensure that everything looks good. Check for formatting errors and make sure all links are working.
By following these steps, you can create a well-structured and engaging first blog post that not only attracts readers but also sets the tone for future content on your blog.
Monetize Your Blog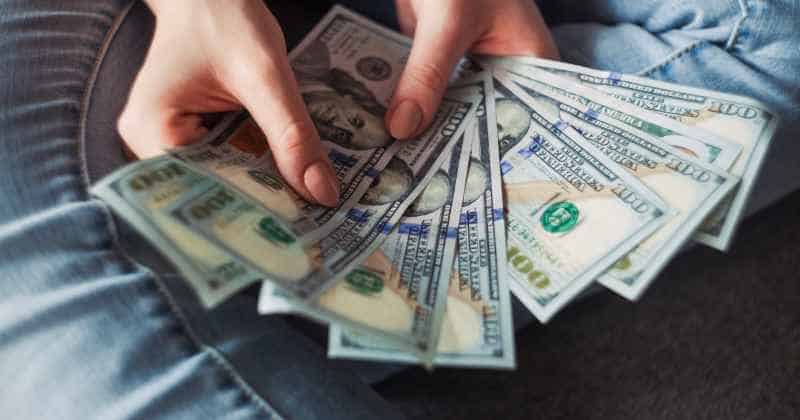 Congratulations! You've learned how to start a blog on GoDaddy and have completed several important steps along the way. Now, it's time to explore how to turn your passion into profit by monetizing your blog. Here are some effective methods to consider:
Affiliate Marketing
Promote products or services related to your blog's niche and earn a commission for every purchase made through your referral links. Choose reputable affiliate programs that align with your audience's interests.
Sponsored Posts
Partner with brands to create content that promotes their products or services. Ensure that the sponsored content still provides value to your readers and maintains your blog's authenticity.
Selling Digital Products or Services
Create and sell digital products such as eBooks, online courses, or consulting services. This method allows you to leverage your expertise and offer something unique to your audience.
Displaying Ads
Utilize advertising networks like Google AdSense to display relevant ads on your blog. While this method may generate income more slowly, it can be a steady revenue stream as your blog grows.
Subscription or Membership Models
Offer exclusive content or benefits to readers who subscribe or become members. This can create a loyal community and provide recurring revenue.
Successful monetization requires a clear understanding of your audience and a strategic approach that aligns with your blog's goals and values. Start by exploring one or two methods, and gradually expand as you gain more insights into what works best for your blog.
Stay dedicated and patient, as building a profitable blog takes time and effort. By choosing the right monetization strategies, you can create a sustainable income source while continuing to provide valuable content to your readers.
Your Turn
Starting a blog on GoDaddy is a choice that many aspiring bloggers and entrepreneurs are considering. With user-friendly tools and various customization options, it's an approachable way to bring your ideas online. If you've ever thought about sharing your thoughts or promoting your business online, now might be the time to take action.
I've seen firsthand how GoDaddy makes the process simple and approachable. If you're ready to start your online adventure, why not learn more about how to start a blog on GoDaddy? It's a step that could lead you to exciting opportunities.
FAQs
How long does it take to create a blog on GoDaddy?
Creating a blog on GoDaddy can typically be done in a few hours, depending on the complexity and customization required. GoDaddy's Website Builder offers templates and user-friendly tools that streamline the process, allowing even those with limited experience to build a blog relatively quickly.
Can I use both GoDaddy Website Builder and WordPress for my blog?
GoDaddy Website Builder and WordPress are distinct platforms and cannot be used simultaneously for a single blog. You must choose one platform to build and host your blog. Both offer various features and customization options, but they are not designed to function together on the same website.
Do I need technical skills to start a blog on GoDaddy?
Starting a blog on GoDaddy does not require advanced technical skills. The platform offers user-friendly tools and templates that guide users through the process. Even those with minimal or no coding experience can create and customize a blog using GoDaddy's Website Builder.
Do I need technical skills to use WordPress?
Using WordPress does not require technical skills for basic website building, as it offers pre-designed themes and plugins. However, understanding HTML, CSS, or PHP can be beneficial for more customized or complex sites. The platform is designed to accommodate both beginners and more experienced developers.
Can I create a blog for free on GoDaddy?
GoDaddy offers a free trial for its Website Builder, allowing users to start a blog without initial cost. However, to access all features and publish the blog live, users will typically need to choose a paid plan. The free trial is a way to explore the platform before committing financially.
How often should I publish new blog posts?
The frequency of publishing new blog posts depends on your goals and audience. A common practice is to post at least once a week to maintain engagement and SEO visibility. Consistency and quality are key factors, so choose a schedule that ensures high-quality content.
How do I promote my blog and attract more readers?
Promote your blog by utilizing social media channels, engaging with readers through comments, optimizing for search engines (SEO), and collaborating with other bloggers. Regularly sharing valuable content that resonates with your target audience can attract more readers and increase visibility.
Can I monetize my blog on GoDaddy?
You can monetize a blog hosted on GoDaddy by incorporating various revenue streams such as affiliate marketing, sponsored posts, and ad placements. GoDaddy's hosting does not restrict these monetization methods, allowing bloggers to generate income through their chosen strategies.
How long does it take to start making money from my blog?
Making money from a blog varies widely and can take anywhere from a few months to several years. Success depends on factors such as content quality, audience engagement, monetization strategy, and consistent effort. There's no fixed timeline, as results differ based on individual circumstances and approaches.
Can I change my domain name on Godaddy in the future?
Changing your domain name on GoDaddy is possible. You can purchase a new domain and connect it to your existing website. The previous domain can be redirected to the new one, ensuring visitors are directed to the correct site. Additional fees may apply for the new domain.
Is SEO really important for blogging success?
SEO is vital for blogging success as it helps increase the blog's visibility on search engines. Bloggers can attract a targeted audience, enhance user experience, and potentially increase revenue through higher traffic by optimizing content with relevant keywords, meta descriptions, and quality backlinks.
Can I switch from GoDaddy Website Builder to WordPress later?
Switching from GoDaddy Website Builder to WordPress is feasible but requires manual content and design elements migration. While GoDaddy's platform doesn't offer a direct export feature to WordPress, the process involves copying content, setting up a new WordPress site, and configuring themes and plugins accordingly.