This blog post aims to provide valuable insights into HostGator's offerings and emphasize the importance of selecting the right web hosting provider. A review of HostGator can be immensely helpful in making informed decisions about your website's needs.
HostGator, a renowned name in the web hosting industry, has gained immense popularity and a solid reputation over the years. This review intends to offer an unbiased analysis by employing a systematic methodology. It includes conducting various tests and utilizing relevant tools to evaluate HostGator's performance.
In this review, you will discover whether HostGator is the ideal choice for your website requirements. The assessment covers crucial aspects such as introductory offers, website builder options, WordPress installation ease, and free SSL certificate availability.
Stay tuned as we dive deeper into this comprehensive HostGator review, providing you with all the essential information necessary to make an informed decision for your online presence.
We evaluate web hosting providers based on our review guidelines and the key criteria of – performance, reliability, support, and pricing.
To measure performance, we conduct speed tests and analyze traffic handling capabilities.
For reliability, we monitor uptime records over an extended timeframe.
We thoroughly evaluate customer support by monitoring public channels such as Twitter, Google reviews, BBB, Trustpilot, and Facebook groups. This allows us to assess each hosting provider's customer service responsiveness, reputation, and satisfaction levels.
We compare pricing tiers to provide accurate cost information. Our team of experts performs hands-on research and analysis. We are committed to providing transparent, unbiased reviews.
Overview of HostGator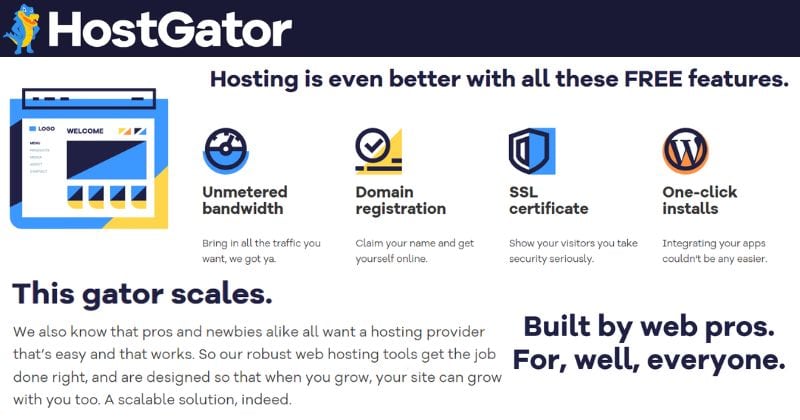 Background, History, and Mission
HostGator is a well-established web hosting company that has been providing services since 2002. With its headquarters in Houston, Texas, the company has grown to become one of the leading players in the industry. HostGator's mission is to provide reliable and affordable hosting solutions to individuals and businesses around the world.
Company Size and Statistics
As of now, HostGator boasts a customer base of over 2 million websites hosted on their platform. With data centers strategically located in different parts of the world, they offer global coverage and ensure fast loading times for websites. The company's commitment to customer satisfaction is evident through their 24/7/365 support system.
Who They Serve
HostGator caters to a wide range of customers, including individuals who want to start a personal blog or website, small businesses looking for an online presence, and large enterprises with high-traffic websites. Their services are designed to accommodate various needs and budgets, making them accessible to both beginners and experienced users.
What Are They Best Known For?
HostGator is best known for its reliable hosting services that come with a user-friendly interface. Their shared hosting plans offer an easy way for beginners to get started without any technical knowledge required. They provide robust features such as unlimited bandwidth and disk space, allowing users to scale their websites as needed.
How They Differentiate from Competitors
One key aspect that sets HostGator apart from its competitors is its reputation for excellent uptime reliability. They guarantee an uptime of 99.9%, ensuring that websites hosted on their platform remain accessible around the clock. Moreover, they offer a 45-day money-back guarantee if customers are unsatisfied with their services.
Another factor that differentiates HostGator is their extensive range of hosting options. From shared hosting and VPS (Virtual Private Server) hosting to dedicated servers and cloud hosting, they have solutions for every type of website. This flexibility allows customers to choose the most suitable hosting plan based on their specific requirements.
Highlight Their Reputation and Experience
With almost two decades of experience in the industry, HostGator has established a strong reputation for providing reliable and secure hosting services. Their track record speaks for itself, as millions of websites trust them with their online presence. The company's longevity demonstrates their ability to adapt to changing technologies and meet the evolving needs of their customers.
Summary of Offerings
HostGator offers a comprehensive suite of web hosting services, including shared hosting, VPS hosting, dedicated servers, and cloud hosting. They also provide domain registration services, website builders, and email hosting solutions.
Key Features and Benefits
Unlimited Bandwidth, Disk Space, Email Accounts, and Databases for Maximum Flexibility
HostGator offers a competitive feature set with its hosting plans. One of the key features that stands out is the provision of unlimited bandwidth, disk space, email accounts, and databases. This means you won't have to worry about running out of resources as your website grows. Whether you have high traffic volumes or need ample storage for your files and emails, HostGator has got you covered.
Free Website Builder with Customizable Templates for Easy Site Creation
Creating a website can be intimidating, especially if you don't have coding skills or design experience. HostGator simplifies this process by providing a free website builder with customizable templates. With just a few clicks, you can choose from a wide range of professionally designed templates and customize them to match your brand's look and feel. This feature allows you to create a stunning website without any technical expertise.
One-Click Installation of Popular CMS Platforms like WordPress, Joomla, Drupal, etc.
HostGator understands the popularity and versatility of content management systems (CMS) like WordPress, Joomla, Drupal, and others. To make it easier for users to set up their websites quickly, HostGator offers one-click installation for these CMS platforms. This means you don't need to go through complicated installation processes or manually upload files. With just a single click in the control panel, your chosen CMS will be installed on your hosting account effortlessly.
Robust Security Measures Including SSL Certificates and Regular Backups
Security should always be a top priority. HostGator takes security seriously by providing robust measures to protect your website from potential threats. They offer free SSL certificates that encrypt data transmission between your visitors' browsers and your site's server. Regular backups are performed to ensure that even if something goes wrong, you can easily restore your website to a previous working state.
HostGator's security features give you peace of mind knowing that your website and visitors' data are safeguarded against cyber threats.
Pros
Excellent Uptime Guarantee
HostGator provides an exceptional uptime guarantee of 99.9%, ensuring that your website remains accessible to visitors at all times. This means that your site will experience minimal downtime, allowing users to access your content without any interruptions. With such a high uptime guarantee, you can trust that HostGator is committed to keeping your website up and running smoothly.
Extensive Knowledge Base and 24/7 Customer Support
HostGator offers an extensive knowledge base where you can find answers to common questions and troubleshoot issues on your own. Whether you're a beginner or an experienced user, the knowledge base provides valuable resources to help you navigate through any challenges.
In addition to the knowledge base, HostGator also offers 24/7 customer support via live chat or phone. Their support team is knowledgeable and responsive, ready to assist you with any technical difficulties or inquiries you may have. Having access to round-the-clock support ensures that help is always available whenever you need it.
Affordable Pricing Plans
HostGator offers affordable pricing plans suitable for both small businesses and large enterprises. They provide different hosting options, including shared hosting, VPS hosting, dedicated servers, and cloud hosting, catering to various needs and budgets.
Their shared hosting plans start at competitive prices while still offering reliable performance and features. This makes it an excellent choice for individuals or small businesses looking for cost-effective solutions without compromising on quality.
Generous 45-Day Money-Back Guarantee
To give customers peace of mind and confidence in their services, HostGator offers a generous 45-day money-back guarantee. If you're not satisfied with their services within the first 45 days of signing up, you can request a refund with no questions asked.
This money-back guarantee allows you to try out HostGator's services risk-free before committing long-term. It demonstrates their commitment to customer satisfaction by providing a hassle-free refund process if you're not completely satisfied.
Having explored the pros of HostGator, it's evident that they offer excellent uptime guarantees, extensive knowledge base and customer support, affordable pricing plans, and a generous money-back guarantee. These factors make HostGator a reliable hosting provider worth considering for your website needs.
Cons
Renewal prices can be higher than initial promotional rates
One of the downsides of HostGator is that their renewal prices for hosting plans can be higher than the initial promotional rates. While the introductory offers may seem attractive, it's important to consider the long-term costs when choosing a hosting provider. It's essential to carefully review and compare the renewal prices with other hosting companies to ensure you're getting the best value for your money.
Some users may find the interface overwhelming due to the abundance of features
HostGator offers a wide range of services and tools to cater to different user needs. However, some users may find their interface overwhelming due to the abundance of features available. For those who are new to website management or prefer a simpler interface, this could pose a challenge. It may take some time and effort to navigate through all the options and familiarize yourself with the various tools provided by HostGator.
Limited storage capacity on lower-tier plans compared to competitors
Another drawback of HostGator is that their lower-tier plans offer limited storage capacity compared to some competitors in the market. If you have large files or expect significant growth in your website's content, you may need to opt for a higher-tier plan with more storage space. It's crucial to assess your current and future storage requirements before selecting a hosting package from HostGator.
No free domain registration included in basic packages
Unlike some other hosting providers, HostGator does not include free domain registration in their basic packages. This means that if you're starting from scratch and need a domain name for your website, you'll have an additional cost on top of your hosting fees. While this might not be a deal-breaker for everyone, it's worth considering if budget is a concern or if you prefer having everything bundled together without any extra charges.
Despite these cons, it's important to note that HostGator still offers a reliable hosting service with many positive aspects. The cons mentioned above are not necessarily deal-breakers, but rather factors to consider when making your decision.
When choosing a hosting provider, it's essential to evaluate your specific needs and weigh them against the pros and cons of different companies. What might be a disadvantage for one person could be an advantage for another, depending on individual requirements and priorities.
Remember that no hosting company is perfect, and each has its own strengths and weaknesses. It's crucial to find the right balance between cost, features, performance, and customer support that aligns with your goals.
In the next section, we will conclude our review by summarizing the key points discussed throughout this article.
Hosting Pricing Plans & Services
HostGator is a renowned web hosting provider that offers a wide range of hosting plans and services to cater to different needs and budgets. Let's take a closer look at their offerings:
Hosting Plans and Pricing
HostGator provides various hosting plans, ensuring there is an option suitable for everyone. Here are some of the hosting plans they offer:
Shared Hosting: HostGator's shared hosting plans are perfect for individuals or small businesses starting their online journey. These affordable plans allow multiple websites to share the same server resources.
VPS Hosting: If you require more control and flexibility, HostGator's VPS (Virtual Private Server) hosting might be the ideal choice. With VPS hosting, you get your own virtual server with dedicated resources, providing enhanced performance and scalability.
Dedicated Hosting: For those with high-traffic websites or complex applications, HostGator offers dedicated hosting solutions. With a dedicated server, you have complete control over all aspects of your hosting environment.
HostGator ensures that their pricing is competitive and caters to different budgets. They frequently offer discounts and promotions on their website, making it even more affordable for users to get started.
Specialized Hosting Services
In addition to the standard hosting plans mentioned above, HostGator also provides specialized services tailored to specific needs. Here are some notable ones:
WordPress Hosting: HostGator offers specialized WordPress hosting for users who want to build their websites using this popular CMS platform. These plans come pre-installed with WordPress, optimized performance, automatic updates, and enhanced security features.
Reseller Hosting: If you're interested in starting your own web hosting business, HostGator's reseller hosting packages allow you to sell web hosting services under your brand name. This can be an excellent opportunity for entrepreneurs looking to generate revenue in the web industry.
Cloud Hosting: For those seeking scalability and reliability, HostGator's cloud hosting is worth considering. With cloud hosting, your website is hosted on a cluster of servers, ensuring high availability and seamless scalability as your traffic grows.
HostGator's specialized hosting services are designed to provide users with specific features and optimizations that cater to their unique requirements.
Reliability and Performance
One of the key factors that sets HostGator apart is its commitment to providing reliable web hosting services. They boast an excellent uptime guarantee, ensuring that your website remains accessible to visitors at all times. This is crucial for businesses that rely heavily on their online presence.
Furthermore, HostGator invests in robust infrastructure and utilizes state-of-the-art data centers to deliver optimal performance.
Performance & Security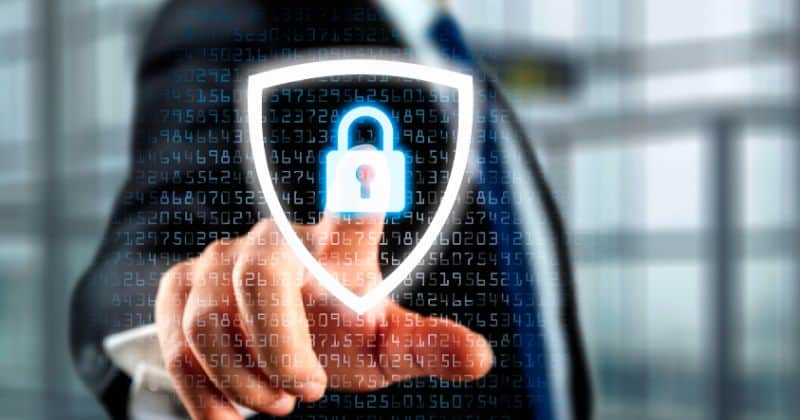 HostGator prioritizes performance and security to ensure that your website runs smoothly and is protected from potential threats. Let's delve into the various aspects of performance and security that HostGator offers.
Uptime
HostGator boasts an impressive uptime guarantee, ensuring that your website remains accessible to visitors at all times. With a 99.9% uptime guarantee, you can have peace of mind knowing that your site will be available to users around the clock.
Speed
HostGator takes the necessary measures to optimize performance. By implementing advanced caching technologies, HostGator ensures faster loading times for your web pages. This means that visitors will experience minimal delays when accessing your site, resulting in a smoother user experience.
Security Features
HostGator understands the importance of keeping your website secure from potential threats. That's why they offer a range of security features to safeguard your data and protect against malicious attacks.
Backups: Regular automatic backups are performed by HostGator, allowing you to restore your website easily in case of any unforeseen issues or data loss.
SSL Certificate: HostGator provides free SSL certificates with their hosting plans. This ensures secure data transmission between your website and its visitors, protecting sensitive information such as login credentials and payment details.
Stress Testing: To ensure optimal performance even during high traffic periods, HostGator conducts stress tests on their servers. This helps identify any potential bottlenecks or vulnerabilities so that they can be addressed promptly.
DDoS Protection: Distributed Denial of Service (DDoS) attacks can disrupt the availability of websites by overwhelming servers with traffic. HostGator employs DDoS protection measures to mitigate such attacks and keep your website up and running smoothly.
2FA: Two-Factor Authentication (2FA) adds an extra layer of security to your HostGator account. By requiring a second form of verification, such as a unique code sent to your mobile device, 2FA helps prevent unauthorized access to your hosting account.
Data Center Locations
HostGator operates state-of-the-art data centers equipped with redundant power and cooling systems. These data centers are strategically located in different regions around the world, allowing you to choose the one that best suits your target audience. By hosting your website closer to your visitors, you can reduce latency and ensure faster loading times.
Customer Support & Satisfaction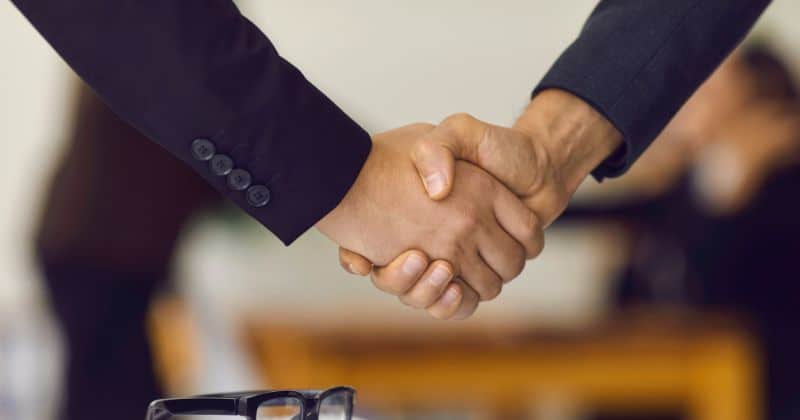 HostGator is known for its exceptional customer support and high levels of customer satisfaction. Let's delve into the various aspects of their support options, ease of use, and real user reviews.
Support Options
HostGator offers a range of support options to ensure that customers can get assistance whenever they need it. They provide 24/7 customer support through live chat, phone, and a ticket system. This means that whether you're facing an issue with your website at midnight or during the day, you can reach out to their knowledgeable support team for help.
Ease of Use
HostGator aims to make the user experience as seamless as possible. Their customer portal is designed to be user-friendly and intuitive, allowing users to navigate easily and find the information they need. Their control panel provides a straightforward interface for managing your website and hosting settings.
Summarization of Real User Reviews
HostGator consistently receives positive feedback from its users. Many customers praise the helpfulness and problem-solving abilities of their support team. Users appreciate how quickly HostGator's support team responds to queries and resolves issues.
Here are some key points from real user reviews:
The knowledgeable support team at HostGator has been commended for providing prompt assistance.
Customers have expressed satisfaction with the level of guidance provided by HostGator's support staff.
HostGator's quick response times have been appreciated by many users who needed urgent assistance.
Users have praised HostGator's ability to address technical issues effectively.
The helpfulness and professionalism exhibited by HostGator's support representatives have left a positive impression on many customers.
Alternative Host Providers
There are several options available in the market.
Bluehost: Popular Hosting Provider
Bluehost is a well-known hosting provider that is widely recognized for its reliability and WordPress optimization. They offer a range of hosting plans suitable for different types of websites, from personal blogs to e-commerce stores.
Pros:
Bluehost provides excellent uptime, ensuring that your website remains accessible to visitors at all times.
Their user-friendly interface makes it easy to set up and manage your website, even if you have little technical knowledge.
Bluehost offers specialized WordPress hosting solutions, optimizing performance and security specifically for WordPress sites.
They provide 24/7 customer support via live chat, phone, and email.
Cons:
Some users have reported occasional slowdowns during peak traffic periods.
The renewal prices can be higher than the initial promotional rates.
SiteGround: Excellent Performance and Support
SiteGround is another popular web host known for its exceptional performance, top-notch security measures, and outstanding customer support. They offer various hosting options tailored to suit different needs.
Pros:
SiteGround boasts impressive loading speeds due to their advanced infrastructure and use of SSD storage.
Their proactive security measures protect your website from potential threats such as hacking attempts or malware infections.
SiteGround's customer support team is highly responsive and knowledgeable, providing assistance promptly whenever needed.
They offer free daily backups and easy restoration options.
Cons:
SiteGround's pricing plans may be slightly higher compared to some other providers in the market.
The entry-level plan has limited resources which may not be sufficient for high traffic websites.
A2 Hosting: Blazing-Fast Speeds
A2 Hosting stands out for its blazing-fast speeds and developer-friendly features. They offer a range of hosting solutions suitable for various types of websites, from personal blogs to enterprise-level applications.
Pros:
A2 Hosting utilizes SSD storage, Turbo Servers, and advanced caching technologies to deliver exceptional website performance.
Their hosting plans come with developer-friendly features like SSH access, staging environments, and support for multiple programming languages.
A2 Hosting offers a 99.9% uptime guarantee and provides free site migration services to make the transition easier.
Their customer support team is available 24/7 via live chat, phone, and email.
Cons:
Some users have reported occasional issues with server reliability.
The pricing plans may not be as budget-friendly compared to some other providers.
Final Verdict
In conclusion, HostGator is a reliable and feature-rich web hosting provider offering various services to suit different needs. With its affordable pricing plans, excellent performance, robust security measures, and responsive customer support, HostGator is a solid choice for individuals and businesses alike. The platform also provides a user-friendly interface and plenty of resources to help users start their websites quickly and efficiently.
HostGator is definitely worth considering if you're looking for a reputable web hosting provider that offers great value for money. Its extensive list of features, competitive pricing, and strong reputation make it an attractive option in the market. Whether you're launching a personal blog or running an e-commerce store, HostGator has the tools and support you need to succeed online.
FAQs
Can I transfer my existing website to HostGator?
Transferring an existing website to HostGator is feasible through a two-step process: 1) Back up your website data from the current hosting provider; 2) Use HostGator's cPanel to upload these files. HostGator also offers migration services for seamless transitions. Note that DNS settings must be updated to complete the move.
Does HostGator offer any money-back guarantee?
HostGator provides a 45-day money-back guarantee for shared, reseller, and VPS hosting plans. This refund policy excludes dedicated servers and the cost of additional services such as domain registration. Refunds are generally processed within 15 days of cancellation.
Can I upgrade my hosting plan as my website grows?
Upgrading your hosting plan to accommodate website growth is possible with most hosting providers, including HostGator. Typically, you can transition from shared to VPS or dedicated hosting without significant downtime. The process often involves prorated billing for the upgraded plan and may require DNS settings adjustments.
Is there any uptime guarantee with HostGator?
HostGator offers a 99.9% uptime guarantee for its hosting services. If uptime falls below this threshold in a given month, customers may be eligible for one month of credit on their hosting account. The guarantee excludes planned maintenance and certain exceptional conditions.
What types of customer support does HostGator offer?
HostGator offers multiple avenues for customer support, including 24/7 live chat, phone support, and a ticketing system. Additionally, the company provides a comprehensive knowledge base and video tutorials. Priority support is available as a paid add-on for expedited assistance.
Is HostGator any good?
HostGator is generally considered reliable, offering a range of hosting options with a 99.9% uptime guarantee. It features easy-to-use cPanel, 24/7 customer support, and scalable solutions for growing websites. User reviews often highlight its robust performance and flexibility, although opinions on customer service vary.
Which is better HostGator or GoDaddy?
HostGator and GoDaddy both offer a range of hosting services, but they excel in different areas. HostGator is often praised for its robust performance and 99.9% uptime guarantee. GoDaddy, meanwhile, offers integrated solutions for domain registration and hosting, with a focus on business services. Choice between the two often hinges on specific needs and priorities.
What are the cons of HostGator?
HostGator's drawbacks include higher renewal rates after initial discounts and variable customer service experiences reported by users. Additionally, some advanced features and priority support are available only as paid add-ons. The hosting provider also lacks built-in staging for website development.
Which is better Bluehost or HostGator?
Bluehost and HostGator are both strong contenders in web hosting, but they cater to different needs. Bluehost is generally recommended for WordPress users due to its official endorsement from WordPress.org. HostGator offers a broader range of hosting options and a 99.9% uptime guarantee. The optimal choice depends on your specific requirements.