Choosing the right web host can be challenging. This review provides valuable insights into WPX Hosting to help you make an informed decision. WPX Hosting is a popular, reputable choice for many website owners.
We will provide an unbiased analysis of WPX Hosting's features, performance, customer support, and more. Our methodology includes comprehensive testing and tools to ensure accurate results.
This review will dive deep into the pros and cons of WPX Hosting. By the end, you'll have the knowledge to determine if WPX Hosting is the right choice for your website's needs. Stay tuned as we thoroughly examine WPX Hosting's capabilities and help you pick the ideal web host.
We evaluate web hosting providers based on our review guidelines and the key criteria of – performance, reliability, support, and pricing.
To measure performance, we conduct speed tests and analyze traffic handling capabilities.
For reliability, we monitor uptime records over an extended timeframe.
We thoroughly evaluate customer support by monitoring public channels such as Twitter, Google reviews, BBB, Trustpilot, and Facebook groups. This allows us to assess each hosting provider's customer service responsiveness, reputation, and satisfaction levels.
We compare pricing tiers to provide accurate cost information. Our team of experts performs hands-on research and analysis. We are committed to providing transparent, unbiased reviews.
Overview of WPX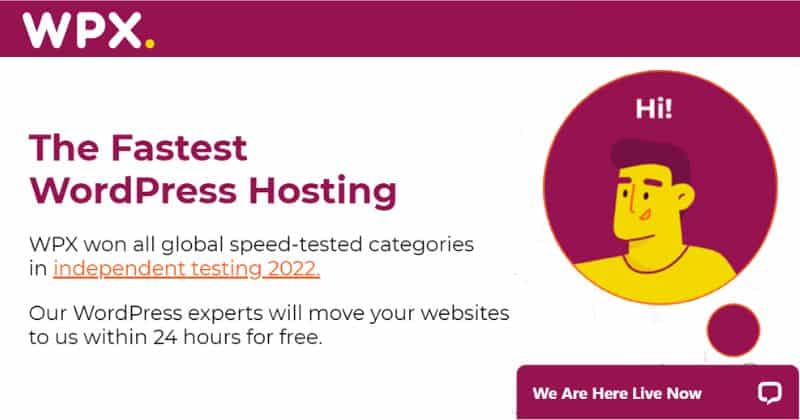 WPX Hosting is a premium web hosting service known for its high-speed performance and customer support and is often recommended for businesses requiring robust, scalable solutions.
Background, History, and Mission
WPX is a leading web hosting company that has been providing reliable and efficient hosting services since its inception. WPX has established itself as a trusted name in the industry with a strong mission to deliver top-notch performance and customer satisfaction.
Company Size and Statistics
As one of the fastest-growing hosting providers, WPX boasts an impressive track record. With a team of highly skilled professionals, they have successfully served thousands of customers worldwide. Their commitment to excellence is evident in their remarkable growth trajectory.
Who They Serve
WPX serves a diverse range of clients, including individuals, small businesses, bloggers, e-commerce websites, and even large enterprises. Regardless of the size or nature of your website or online business, WPX offers tailored solutions to meet your specific needs.
What They Are Best Known For
WPX is best known for its exceptional speed and reliability. They understand that website performance plays a crucial role in user experience and search engine rankings. With state-of-the-art infrastructure and cutting-edge technologies, WPX ensures lightning-fast loading times for websites hosted on their platform.
How They Differentiate from Competitors
One key factor that sets WPX apart from its competitors is their focus on customer support. Their dedicated support team is available 24/7 to assist customers with any technical issues or queries they may have. This level of personalized attention helps them build long-lasting relationships with their clients.
Highlighting Reputation and Experience
With years of experience in the industry, WPX has earned an excellent reputation among its customers. Positive reviews and testimonials speak volumes about their commitment to delivering outstanding service. Many satisfied users highlight the seamless migration process when transferring their websites to WPX's platform.
Summary of Offerings
WPX offers a comprehensive range of hosting solutions tailored to different requirements. Their offerings include shared hosting plans for beginners or smaller websites, managed WordPress hosting for optimized performance, and dedicated servers for those with more demanding needs. They also provide features such as free SSL certificates, daily backups, and a user-friendly control panel.
Key Features and Benefits
Key Features
WPX Hosting offers a range of powerful tools and services to ensure fast website performance. With WPX, you can expect:
Speed Optimization: WPX Hosting focuses on speed, ensuring that your website loads quickly and provides an excellent user experience. Fast-loading websites are crucial for retaining visitors and improving search engine rankings.
Quality Support: WPX Hosting prides itself on providing exceptional customer service. Their support team is known for its fast response times and efficient assistance. Whether you have a technical issue or need guidance, their knowledgeable support staff is there to help.
User-Friendly Interface: WPX Hosting's user-friendly interface makes it easy to manage your website efficiently. The intuitive management dashboard allows you to navigate through various settings effortlessly.
Advanced Features: WPX Hosting offers advanced features that enhance your website management experience. Take advantage of staging areas, which allow you to test changes before making them live. Automatic backups ensure the safety of your data.
Benefits
Choosing WPX Hosting brings numerous benefits that cater to both beginners and experienced users:
Optimal Performance: With WPX Hosting's focus on speed optimization, your website will load quickly, providing a seamless browsing experience for visitors.
Reliable Customer Support: The quality support provided by WPX ensures that any issues or concerns you may have are addressed promptly and effectively.
Affordable Pricing Plans: Despite offering top-notch services, WPX Hosting maintains competitive pricing plans without compromising on quality or customer service.
Easy Website Management: The user-friendly interface and comprehensive dashboard make managing your website a breeze, regardless of your skill level or prior experience.
Enhanced Security Measures: WPX Hosting prioritizes the security of your website by implementing robust measures such as malware scanning and DDoS protection.
Efficient Backup Solutions: WPX Hosting's automatic backup feature ensures that your website data is regularly backed up, providing peace of mind in case of any unforeseen events.
Scalability and Flexibility: Whether you have a small personal blog or a large e-commerce website, WPX Hosting offers plans that can accommodate your needs. You can easily scale up as your business grows.
Pros
WPX is a reliable provider that offers a range of essential tools and services for website management.
With WPX, you can easily optimize your website's performance and make necessary changes without any hassle.
The platform provides user-friendly features that allow you to customize your website according to your preferences.
Fast Response Time
One of the standout features of WPX is its excellent support system with quick response times.
Whenever you encounter any issues or need assistance, the WPX support team is readily available to help.
Their fast response time ensures that you can quickly resolve any problems and keep your website running smoothly.
Competitive Pricing
WPX offers cost-effective pricing plans without compromising on performance.
They understand the importance of providing high-quality service at an affordable price point.
Whether you are a small business or a large enterprise, WPX has pricing options that suit your needs.
Reliable Backup Service
Data security is crucial for every website owner, and WPX understands this well.
They provide reliable backup options to ensure the safety of your data.
With regular backups, you can have peace of mind knowing that your website's content is protected in case of any unforeseen circumstances.
Cons
Limited backup options and potential data loss
While WPX Hosting offers a range of services, it's important to note that their backup options are somewhat limited. Unlike some other hosting providers, WPX Hosting does not offer automatic daily backups for your website. This means that you will need to manually initiate backups or rely on third-party plugins to ensure regular backups of your site's data.
Without automated backups, there is a risk of potential data loss if you forget to perform manual backups or if something goes wrong during the process. This can be particularly concerning if you have made significant changes or updates to your website and want to safeguard against any unforeseen issues.
Higher cost compared to other hosting providers
One aspect that users should consider when choosing a hosting provider is the cost. While WPX Hosting offers excellent services, it is worth noting that their pricing may be higher compared to some other hosting providers in the market.
The higher cost can make it less accessible for people who are on a tight budget or just starting out with their websites. It's important to carefully evaluate your budget and needs before committing to WPX Hosting as your provider.
Occasional issues with customer support response time
Customer support plays a crucial role in ensuring a smooth experience with any service provider. While WPX Hosting generally provides reliable support, some users have reported occasional delays in response times from their customer support team.
This could potentially be frustrating if you encounter an urgent issue or require immediate assistance with your website. It's essential to keep this in mind and set realistic expectations regarding response times when seeking help from customer support.
Some users may experience slower website performance
Website performance is vital for providing visitors with a seamless browsing experience. While WPX Hosting boasts impressive speed and performance overall, some users have reported occasional slowdowns in website loading times.
It's worth noting that various factors can contribute to slower performance, including the size of your website, the number of plugins you use, and the complexity of your site's design. However, it is important to monitor your website's performance and address any issues promptly to ensure optimal user experience.
Hosting Pricing Plans and Services
WPX Hosting offers a range of hosting plans and services to cater to various budgets and requirements. Let's explore the different pricing options, specialized services, and features included in each plan.
Hosting Plans and Pricing
WPX Hosting provides flexible pricing plans designed to meet the needs of businesses of all sizes. Here are the hosting plans offered:
Business: This plan is perfect for small businesses or personal websites, with prices starting at $20.83 per month when billed annually.
Professional: Aimed at growing businesses, this plan starts at $41.58 per month with additional features like unlimited website migrations.
Elite: For larger businesses or high-traffic websites, this plan starts at $83.25 per month and includes enhanced speed optimization.
Each plan comes with generous storage space allocations, allowing you to store all your website files without worrying about running out of space. WPX Hosting ensures that you have ample room for growth and expansion.
Specialized Hosting Services
In addition to their standard hosting plans, WPX Hosting also offers specialized services tailored to specific needs:
Business Email: WPX Hosting provides professional email addresses using your domain name. You can create personalized email accounts for effective communication.
Staging Area: With a staging area feature, you can test changes or updates on a separate version of your website before implementing them live. This helps prevent any disruptions or errors on your main site.
Free SSL Certificates: WPX Hosting includes unlimited free SSL certificates with every plan. These certificates ensure secure connections between your website and its visitors while boosting search engine rankings.
Aligning Features with Your Needs
When selecting a hosting plan from WPX Hosting, it's essential to evaluate whether the features included align with your specific needs:
Speed Optimization: WPX Hosting prioritizes speed by utilizing high-performance servers and advanced caching techniques. This ensures fast loading times for your website, enhancing user experience and SEO rankings.
30-Day Money-Back Guarantee: WPX Hosting offers a risk-free trial with a 30-day money-back guarantee. If you're not satisfied with their services within the first month, you can request a refund.
Multiple Websites: Depending on your plan, you can host multiple websites under one account. This is particularly beneficial if you have multiple businesses or projects that require separate online presence.
No Limits: WPX Hosting does not impose artificial limits on bandwidth or traffic, allowing your website to handle high volumes of visitors without any performance issues.
By carefully considering these features and comparing them to your specific requirements, you can choose the hosting plan that best suits your business needs.
Performance and Security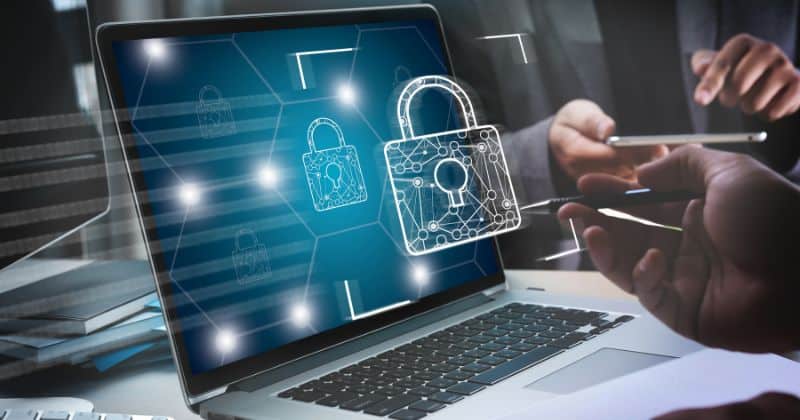 Experience lightning-fast website loading speeds with WPX Hosting. With their optimized infrastructure and advanced technologies, WPX Hosting ensures that your website loads quickly and efficiently. This is crucial for providing a seamless user experience and improving your site's overall performance.
Benefit from a reliable hosting provider that ensures optimal performance. WPX Hosting boasts an impressive uptime rate, meaning your website will be up and running smoothly for the majority of the time. This minimizes any potential downtime, ensuring that your visitors can access your site whenever they need to.
Enjoy high uptime rates and minimal downtime with WPX Hosting. Their robust infrastructure and proactive monitoring systems help identify and resolve any issues promptly, ensuring maximum availability of your website. This reliability is essential for businesses that rely on their online presence to generate leads and sales or provide valuable information to their audience.
Boost your website's SEO rankings with fast-loading pages powered by WPX Hosting. Site speed plays a crucial role in search engine optimization (SEO), as Google considers page speed as one of its ranking factors. By choosing WPX Hosting, you can enhance your chances of ranking higher in search engine results pages (SERPs) due to improved load times.
WPX Hosting offers various security features to protect your website from potential threats. They provide regular backups, allowing you to easily restore previous versions of your site if needed. They offer free SSL certificates, which encrypt the data transmitted between your site and its visitors for added security.
Stress Testing: WPX Hosting conducts stress testing on their servers to ensure they can handle high traffic volumes without compromising performance or stability. This means even during peak periods or sudden spikes in traffic, your website will continue to function smoothly.
DDoS Protection: With DDoS protection measures in place, WPX Hosting safeguards against Distributed Denial-of-Service attacks that could potentially disrupt or disable your website. This added layer of security helps maintain the availability and accessibility of your site.
2FA (Two-Factor Authentication): WPX Hosting provides an extra level of security with 2FA, requiring users to provide two forms of identification before accessing their account. This helps prevent unauthorized access and protects your website from potential breaches.
Data Center Locations: WPX Hosting has data centers strategically located worldwide, ensuring that your website's content is delivered quickly and efficiently to visitors regardless of their geographical location. This global presence helps reduce latency and improves overall performance.
Customer Support and Satisfaction
Customer support is a crucial factor to consider. WPX Hosting understands the importance of providing top-notch support to its customers. Let's take a closer look at the customer support and satisfaction offered by WPX Hosting.
Support Options
WPX Hosting offers multiple support options to ensure that their customers receive prompt assistance whenever they need it. Whether you prefer live chat, email, or phone support, WPX Hosting has got you covered. Their knowledgeable and friendly support staff is available 24/7, ready to address any queries or concerns you may have.
Ease of Use
One of the standout features of WPX Hosting's customer support is its ease of use. The user-friendly interface allows you to navigate through various support options effortlessly. You can quickly find the information or assistance you need without any hassle.
Real User Reviews
To gain insights into the quality of customer support provided by WPX Hosting, let's summarize some real user reviews:
Users consistently praise the fast response times from the WPX Hosting support team.
Many users appreciate how the knowledgeable staff goes above and beyond to provide expert guidance.
Customers value the friendly and helpful nature of the support team, making them feel valued as clients.
Users also highlight that they receive prompt assistance with technical issues or website optimization queries.
These positive reviews showcase that WPX Hosting prioritizes customer satisfaction by offering reliable and efficient customer service.
Peace of Mind
Having a hosting provider that offers excellent customer service gives peace of mind to website owners. With WPX Hosting, you can rest assured knowing that any issues or concerns will be addressed promptly by their dedicated support team. This level of commitment demonstrates their dedication to providing exceptional customer service.
WPX Hosting understands that emergencies happen, so they offer daily backups for your website. This ensures that even if something goes wrong, you can easily restore your website to a previous version with just a few clicks.
Renewal and Money-Back Guarantee
WPX Hosting also provides a hassle-free renewal process, ensuring that you can continue enjoying their reliable hosting services without any interruptions. They offer a 30-day money-back guarantee, allowing you to try out their services risk-free. If you are not satisfied within the first month, WPX Hosting will refund your payment.
Alternative Host Providers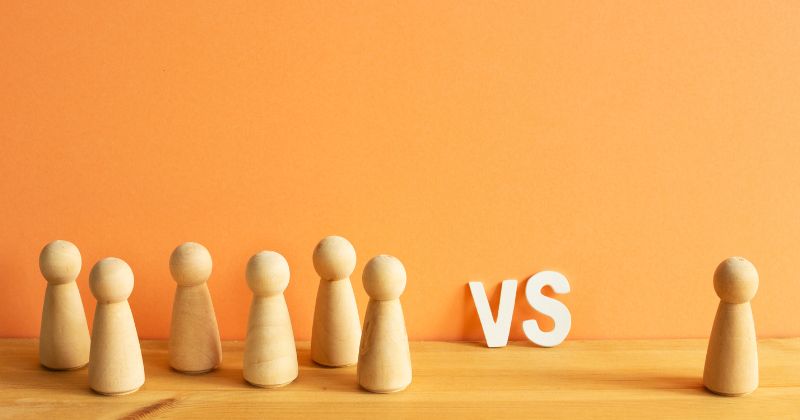 Compare Features Against Competitors
When looking for a hosting provider, it's essential to consider the features they offer. Let's compare WPX Hosting with its competitors to see how it stacks up regarding features.
WPX Hosting offers a range of features that make it an attractive option for website owners. Firstly, they provide unlimited free SSL certificates, ensuring that your website is secure and trusted by visitors. WPX Hosting includes a built-in CDN (Content Delivery Network), which helps improve website loading speeds and enhances the overall user experience.
In comparison to its competitors, WPX Hosting stands out with its powerful security measures. They offer daily malware scanning and removal to protect your website from potential threats. This feature alone can save you time and money by preventing any security breaches or downtime.
Another notable feature of WPX Hosting is their automatic backups. They perform daily backups of your website, allowing you to easily restore previous versions if needed. This is crucial for protecting your data and ensuring that you have a backup plan in case anything goes wrong.
When compared to other hosting providers, WPX Hosting also excels in terms of customer support. Their support team is available 24/7 via live chat and ticketing system, ensuring that you can get assistance whenever you need it. This level of support sets them apart from many competitors who may have limited hours or slower response times.
Compare Pricing Against Competitors
Pricing is another important factor to consider when choosing a hosting provider. Let's take a look at how WPX Hosting's pricing compares to its competitors.
WPX Hosting offers three different plans: Business, Professional, and Elite. The Business plan starts at $20 per month and allows for up to five websites, while the Professional plan starts at $40 per month and supports up to 15 websites. The Elite plan starts at $80 per month and provides hosting for up to 35 websites.
Compared to its competitors, WPX Hosting falls within a similar price range. However, what sets them apart is the value they offer for the price. With features like unlimited free SSL certificates, a built-in CDN, and daily backups included in their plans, WPX Hosting provides excellent value for money.
It's worth noting that some hosting providers may offer lower pricing options, but they may lack certain features or have limitations on resources. It's important to consider your specific needs and requirements when comparing pricing against competitors.
Final Verdict on WPX Hosting
In conclusion, WPX Hosting proves to be a reliable and efficient hosting provider. With its impressive performance, top-notch security measures, and excellent customer support, it stands out as a trustworthy option for website owners. The hosting pricing plans are competitive, offering great value for money, considering the range of features and benefits provided. WPX Hosting's alternative host providers were also explored, giving readers additional options to consider.
For those seeking a hosting solution that prioritizes speed, security, and customer satisfaction, WPX Hosting is definitely worth considering. Its high-performance servers ensure fast loading times for websites, which is crucial in today's digital landscape, where users expect instant access to information. The robust security measures implemented by WPX Hosting provide peace of mind against potential threats and attacks.
To experience the benefits of WPX Hosting firsthand and take your website to new heights in terms of speed and reliability, we encourage you to give it a try. Sign up today and unlock the full potential of your online presence with WPX Hosting.
FAQs
Can I migrate my existing website to WPX Hosting?
Migrating an existing website to WPX Hosting is possible and generally straightforward. WPX Hosting offers free website migration services for most platforms, typically completing the process within 24 hours. It is crucial to back up your website data before initiating migration to ensure a seamless transition.
Does WPX Hosting offer SSL certificates?
WPX Hosting provides free SSL certificates to all its customers as part of its service package. These SSL certificates are essential for securing data transmission and improving search engine rankings. The SSL can be activated directly from the WPX Hosting control panel, making the process user-friendly.
What happens if my website experiences a sudden surge in traffic?
In the event of a sudden traffic surge, the performance of your website depends on your hosting infrastructure. WPX Hosting utilizes enterprise-level SSD storage and high-speed servers designed to handle increased loads. However, exceeding allocated resources may require you to upgrade your hosting plan for optimal performance.
Can I host multiple websites under one account?
Hosting multiple websites under a single WPX Hosting account is feasible. The number of websites you can host is determined by the specific plan you choose. For instance, the "Business" plan allows for five websites, while the "Elite" plan accommodates 35. Each plan includes separate resources and features to cater to varying needs.
What level of customer support does WPX Hosting provide?
WPX Hosting offers 24/7 customer support through multiple channels including live chat, email, and tickets. Known for its rapid response time, often under 30 seconds via live chat, the support team is skilled in troubleshooting a wide range of hosting-related issues. This high level of customer service contributes to its strong reputation.
Where is WPX hosting based?
WPX Hosting is headquartered in Sofia, Bulgaria. It maintains data centers in several global locations, including Chicago, USA and London, UK. These strategic locations allow WPX Hosting to offer low-latency, high-speed website performance to a broad international customer base.
What is WPX hosting?
WPX Hosting is a web hosting provider specializing in WordPress hosting solutions. Founded in 2013, it offers high-performance SSD storage, free SSL certificates, and 24/7 customer support. With data centers in multiple global locations, WPX Hosting aims to deliver fast, secure, and reliable website hosting services.
How fast is WPX?
WPX Hosting is known for its high-speed performance, largely attributed to its use of enterprise-level SSD storage and optimized server configurations. With data centers in Chicago, USA, and London, UK, it offers low-latency access and fast load times. WPX Hosting often records sub-200ms TTFB (Time to First Byte) in independent speed tests.