Are you a music lover dreaming of sharing your passion with the world? Welcome! This is your step-by-step guide on how to start a music blog.
We've learned from top music bloggers and used our own experiences too. Trust me; I know what works in the real world of music blogging.
By the end of this post, you'll know how to create your own blog. You'll learn how to write posts that people love to read, build a community of fans, and even make money from your blog. So, are you ready to start your music blogging journey? Let's dive in!
Why Start a Music Blog?
Express Your Passion
Starting a music blog is a fantastic way to share your love of music. It's more than just expressing yourself. It's about making an impact on the music industry. A successful music blog can lead to valuable connections with music fans, bloggers, record labels, artists, and industry insiders. You might even get access to exclusive music releases and events.
Reap the Rewards
Building a music blog takes effort, but the rewards are worth it. You'll have a platform to show your knowledge and passion for music. You'll reach new audiences and create a portfolio of your work. Plus, your music blog can be a networking hub, connecting you with other music lovers, artists, and industry professionals.
Key Considerations
As you start your music blogging journey, several things will shape your blog's success. You'll need to identify your target audience, choose the right platform and hosting provider, and figure out how to make money. You'll also need to create content your audience will love, promote your blog, and use search engine optimization (SEO) to get more visitors.
Visual Appeal
A music blog is also a visual experience. Creating a visual vibe that fits your music blog's brand can enhance its appeal. You can include music videos and work with guest bloggers.
Plan for Success
By doing thorough keyword research and planning before you launch your music blog, you set the stage for success. You can build a thriving music blog with the right strategies and commitment. Your devoted followers will eagerly anticipate your content.
Choose Your Niche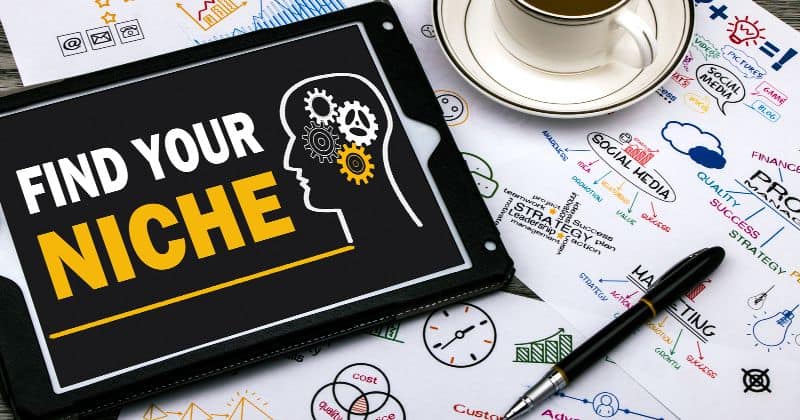 Choosing a niche is a crucial step in building a music blog. Your niche should align with your interests, expertise, and passions. It's also essential to consider the existing music blogs in your chosen niche and how you can differentiate yourself from them.
When selecting a blogging niche, think about your audience. Who do you want to reach with your blog? Are you targeting music fans, musicians, music industry professionals, or a combination of these groups? By narrowing down your target audience, you can create content that resonates with them and establish yourself as an expert in the music blogging world.
Research is key to determining the best music blog niche for you. Explore the most successful music blogs and the topics they cover. Analyze the content of other music blogs in your desired blogging niche to understand the competition. Look for gaps in their coverage that you can fill with your unique perspective.
Examples of Music Blog Niches
When starting a music blog, choosing a specific music niche to focus on is important. This allows you to create targeted content and differentiate yourself from other music blogs. Popular music blog niches include indie rock, pop, EDM (electronic dance music), hip hop artists, electronic dance music, metal, rock, house, techno, and country music.
Your music blog niche should be something you're knowledgeable and passionate about. If you have extensive knowledge or experience in the music industry, leverage that to your advantage. Additionally, draw inspiration from other respected music blogs and the topics they cover.
Your readers should trust your authority on music-related topics. Consider using a name-generating tool to create creative names for your blog that align with your chosen music niche.
By focusing on a specific niche, you can provide detailed information and advice your readers will find valuable. You'll also establish yourself as an expert in music blogging.
Who Is Your Ideal Audience for Your Music Blog?
The ideal audience for a new music blog includes music enthusiasts, fans of specific genres or artists, and individuals seeking new music recommendations. To build a unique musical identity and aesthetic, your new music blog needs to identify its focus audience and understand who it's targeting in its marketing campaign.
To determine your target audience, ask yourself key questions: Who do you want to reach? What type of music do they listen to? What topics interest them? Do you want to focus on a particular demographic or geographic area? Once you've identified your audience, tailor your content to their needs.
Research your audience's questions to identify trends, topics, and ideas for your blog posts. Additionally, examine the content covered by other music blogs in your niche. This will give you a better understanding of the topics being discussed and the areas you should focus on.
Engaging actively with your audience and responding to their questions and comments is essential to building a loyal following.
Establish Goals & Select Monetization Strategies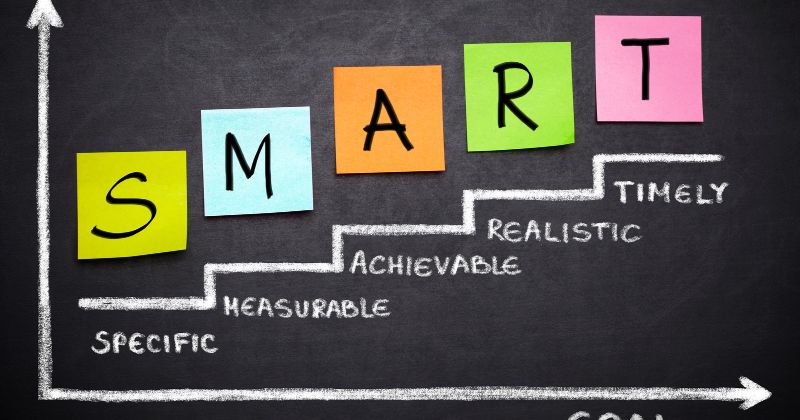 Setting goals and selecting monetization strategies for your music blog is vital for its success. Determine the purpose of your blog and the type of content you want to create before you start. This will help you identify which monetization strategies align with your music blog. Once you clearly understand your goals, you can select the appropriate monetization strategies.
Various monetization strategies are available for your music blog, including selling advertising space, selling music-related products, using affiliate marketing, and offering services. Each of these strategies can provide a steady income stream for your blog. Thoroughly research each option and consider the pros and cons before deciding.
Consistency and strategic planning are key to creating a great music blog that generates income and reaches your desired audience. Investing time in finding the right monetization strategies will ensure your blog's long-term success.
Top Monetization Strategies for Music Blogs
Several monetization strategies are available for music blogs, and choosing the right one for your own blog is important. Here are some popular monetization strategies for music bloggers:
Selling Advertising Space: Selling ad space on your blog can provide a steady income stream. You can work with advertisers directly or use ad networks like Google AdSense to display ads on your blog.
Selling Music-Related Products: If you have a talent for creating music-related merchandise, such as t-shirts, posters, or accessories, you can sell them on your blog. This can be a great way to generate additional revenue.
Affiliate Marketing: Affiliate marketing involves promoting products related to the music industry and earning a commission for each sale. Research products relevant to your blog's niche and audience and promote them through affiliate links.
Sponsored Content: Creating content sponsored by a brand or company in exchange for a fee is another way to monetize your music blog. Ensure that the sponsored content aligns with your blog's niche and audience.
Offering Services: You can monetize your music blog by offering music lessons, reviews, or event planning services. This can help generate additional revenue and showcase your expertise.
You can generate revenue and make money from your music blog by selecting the right monetization strategy for your blog. Research each option before deciding, and ensure that your chosen strategy aligns with your blog's goals.
Choose a Blog Name & Domain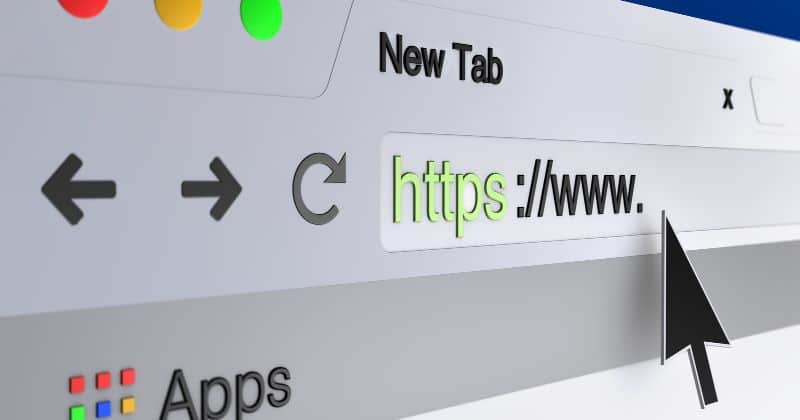 Choosing a blog name and domain is important in creating a new blog. The right name and domain can help your blog stand out, establish a unique brand identity, and communicate your blog's niche. When deciding on a blog name and domain name, there are a few guidelines to remember.
Consider Your Target Audience and Topics
First, consider your intended audience and what topics your blog will cover. This will help you choose words that clearly describe your blog's content. For example, if your blog is about electronic or dance music, you may want to include words like 'EDM' or 'dance' in your domain name. Additionally, you can use synonyms and related words to broaden your selection of potential domain names.
Choose a Brandable and Memorable Name
It is also important to choose a name that is brandable, memorable, and easy to recall. Avoid using hyphens and numbers, and think carefully about how an acronym or abbreviation might look if your name is long.
Additionally, try to keep the name short and focus on words that sound unique. Consider how the name might look on a t-shirt or hat, and research what other music blogs are called to ensure your music blog name is original.
Select the Right Domain Extension
Finally, when choosing a domain extension, .com is usually the best option. However, it is important to ensure that the domain name is available and you have the right to use it.
You can use a domain availability checker from a hosting provider like Bluehost to check if the domain is available, or you can look for alternative domains if your first choice is unavailable.
Following these tips, you can create a unique, memorable, and brandable blog name and domain to help you stand out. Also I only use .COM domains for all my blogs. It may be tempting to use another extension and while they will work and there's no issue with SEO, your readers are just attuned to .COMs.
Select a Blogging Platform & Set Up Your Blog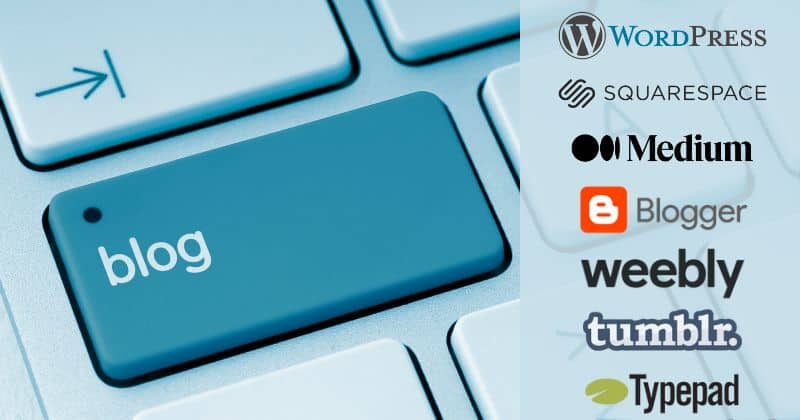 Choosing the right blogging platform for your music blog is essential for its success. You'll want to select a reliable, user-friendly platform with features that will help your music blog stand out.
Popular platforms for music blogs include WordPress, Tumblr, Squarespace, and Wix. WordPress is the most powerful and versatile blogging platform and is recommended as a content management system (CMS) for bloggers.
Setup a Web Hosting Provider
Before you get started, you'll need to purchase a domain and hosting package. We recommend Bluehost, as they offer a basic plan at an affordable price and have good hosting support.
Once you've purchased a domain and hosting, you'll be ready to install WordPress. Most hosting providers offer "one-click" installation so you can be up and running quickly. With managed WordPress hosting, aka "self-hosted WordPress platform," you'll also get automatic installation and updates.
Bluehost offers a cost-effective way to start and maintain a WordPress music blog. For just $2.95/month, you get a free domain and custom email address in the first year. You get great customer service, a free SSL certificate, and all the features you need to launch and manage your music blog.
When selecting a blogging platform, you should also consider the limitations of free blogging platforms. Free blogging sites, such as WordPress.com, Blogger, and Tumblr, limit your ability to customize and monetize your blog. If you choose a free platform, you will also have an unprofessional domain name and be limited to the template options offered.
With the right platform and setup, you can start a music blog to reach your desired audience. Invest in a good hosting provider and, if needed, paid themes and plugins to ensure you have the best blog possible.
Set Up Your WordPress Blog
Setting up a WordPress blog is a great way to create a professional-looking music blog.
Without question, WordPress is one of the best blogging platforms, especially if it's a self-hosted WordPress blog. WordPress offers hundreds of customizable objects that are easy to bolt onto your site, like:
WordPress themes
WordPress plugins
Setup a WordPress Theme
Next, you'll need to choose a WordPress theme. You can find free and paid themes to fit your niche and budget. When selecting a theme, consider its suitability, functionality, and if it looks great.
Finally, you must set up essential pages, install plugins, and launch your site. With BlueHost, you can select a theme and install WordPress in a few clicks. Then create a homepage, contact page, and privacy policy page. Once you've added content and plugins, click the blue button that says "Launch Your Site."
Following these steps, you can easily set up a WordPress blog and start creating content for your music blog. With WordPress, you can easily add images, audio, and video files. You can also create pages, manage comments, and customize your site. You can create a music blog with the right platform to reach your desired audience.
Develop Blog Content
Creating content for a music blog is an important part of starting a blog. Before you can start writing your first blog post, you need to decide on the content you want to create. What type of content are you going to produce? What kind of stories are you going to tell? Knowing what kind of content will best serve your blog's purpose.
Once you've decided on the content you want to create, it's time to start creating. To create compelling blog posts, it's important to have a strong headline, an irresistible introduction, and a clear structure that follows the hero's journey. Additionally, it should be useful, share an opinion, and avoid fluff. Finally, it should be visually appealing, with highlighted information and images to break up the text.
It's also important to consider SEO when creating blog content. Doing keyword research to determine what terms people search for can help you find topics for your blog
posts. Optimizing your content for search engines can help your blog rank higher in search results and attract more readers.
Types of Content for Music Blogs
As a music blogger, you have a wide range of content options. Here are some popular types of content for music blogs:
Album Reviews: Share your thoughts on the latest album releases. Provide an in-depth analysis of the music, lyrics, and overall production. Your readers will appreciate your honest opinions and insights.
Artist Interviews: Conduct interviews with musicians and bands. This content provides a unique perspective and lets readers learn more about their favorite artists.
Concert Reviews: Write about your experiences attending live music events. Share details about the performances, venue, and atmosphere.
Music News: Keep your readers informed about the latest happenings in the music industry. Cover new album releases, upcoming concerts, and industry news.
Playlists: Curate playlists based on different themes, genres, or moods. Share your playlists with your readers and explain why you chose each song.
Musician Spotlights: Highlight up-and-coming or lesser-known musicians. Introduce your readers to new talent and help promote emerging artists.
Opinion Pieces: Share your thoughts on various topics related to music. Whether it's a commentary on the state of the music industry or your take on a controversial issue, opinion pieces allow you to express your views.
Music Tutorials: If you're a musician, consider creating tutorials on playing instruments, songwriting, or music production. Share your expertise with your readers.
By offering a variety of content types, you can keep your readers engaged and coming back for more. Remember to stay true to your niche and create content that aligns with your blog's theme and audience.
Tips for Creating Engaging Music Blog Content
Creating engaging content is essential for the success of your music blog. Here are some tips to help you create compelling content:
Know Your Audience: Understand who your intended audience is and their interest. Create content that resonates with them and meets their needs.
Be Authentic: Write in your voice and be genuine in your opinions. Readers appreciate authenticity and will connect with your content more deeply.
Stay Current: Keep up with the latest trends and developments in the music industry. Being knowledgeable and up-to-date will help you create relevant and timely content.
Use Visuals: Incorporate images, videos, and graphics into your blog posts. Visuals make your content more appealing and help break up large blocks of text.
Encourage Interaction: Engage with your readers by asking questions, encouraging comments, and responding to feedback. Building a community around your blog will increase reader loyalty.
Be Consistent: Publish content regularly and maintain a consistent posting schedule. Consistency helps build trust with your readers and keeps them coming back.
By following these tips, you can create engaging and impactful content to attract and retain readers on your music blog.
Spreading the Word About Your Music Blog
Now that your blog is up and running, it's time to spread the word. There are several ways to promote your blog and reach a wider audience. These include search engine optimization (SEO), blogger outreach, and social media marketing. These tools can help you spread the word about your music blog and build an audience effectively.
SEO: Your Traffic Driver
Search engine optimization (SEO) is a crucial tool for driving traffic to your music blog. SEO involves optimizing your blog's content and structure for search engines, aiming to appear higher in search engine results. Here are some key strategies:
Keyword Optimization: Identify and use relevant keywords in your content. These are the terms your target audience is likely to use when searching for the content you provide.
Quality Content: Create high-quality, shareable content. This keeps your readers engaged and increases the likelihood of other sites linking to your content, boosting your blog's authority.
On-Page SEO: Make sure your web pages are easily discoverable by search engines. This includes using your keyword in your title tag, optimizing your meta description for clicks, and using keywords in your content.
Building Backlinks: Reach out to influencers and reputable blogs in your industry. Guest posting or getting mentioned by these influencers can earn you backlinks, which are crucial for SEO.
Remember, SEO is an ongoing process that requires regular monitoring and adjustments.
Blogger Outreach and Social Media: Your Promotion Powerhouses
Blogger outreach and social media are two powerful strategies to promote your music blog and reach a wider audience effectively.
Connect with Influencers Through Blogger Outreach
Blogger outreach involves actively reaching out to music bloggers, influencers, and fans to introduce your blog and offer them something of value. For instance, you can invite them to contribute content to your blog or collaborate with you on a project.
Engage Musicians with Exclusive Opportunities
In addition to building relationships with bloggers and influencers, you can offer musicians exclusive opportunities to engage with your blog. Consider offering free show tickets, creating content for other music blogs, and providing critiques of new music.
Leverage Social Media for Wider Reach
Social media is another important tool for promoting your blog. You can use your social media channels to share updates on your blog, announce new content, and engage with your audience.
Building a Strong Online Presence
Using a combination of blogger outreach, social media promotion, and other strategies, you can build a strong online presence for your music blog. Consistent engagement, sharing valuable content, and building relationships with industry professionals is key to creating a successful music blog.
Becoming a Successful Music Blogger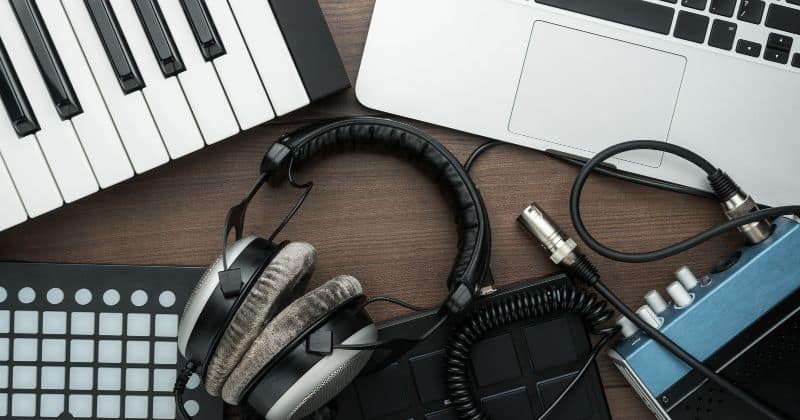 Successful music blogging is more than just curating excellent content—it demands a robust online presence and an effective monetization strategy. To prosper, music bloggers must:
Regularly create content.
Devise a publishing schedule.
Engage with readers.
Conduct comprehensive research.
Set and pursue defined goals.
Distinguished music bloggers often focus on writing about groundbreaking topics rather than rehashing existing content, drawing in and captivating a larger audience.
Remember, providing real value sets you apart and encourages reader engagement.
Designing a Distinct Visual Identity for Your Blog
Crafting a visual ambiance for your blog is crucial in establishing your brand and connecting with your audience. Key strategies to consider include:
Use of original and creative graphics.
Maintaining a consistent brand identity and color palette.
Breaking up text with visuals like pictures and videos to make the blog more engaging.
Designing a logo is a critical step in creating a blog's visual identity. Platforms like Canva offer readymade music logo templates, making logo creation a breeze even for novices. When creating a logo, remember to:
Consider the blog's content, your audience, and name.
Choose fonts and colors that fit the tone of the blog.
Use images that stand out and make an impact on readers.
Ensure the logo looks good in different sizes, as it will be used in various places, including social media accounts and advertisements.
| Platforms for Logo Creation | Suitable for |
| --- | --- |
| Canva | Novices and Professionals |
| Adobe Illustrator | Professionals |
By following these best practices, you can design a unique visual identity that distinguishes your blog from the competition and draws in more readers.
Attract Musicians to Contribute to Your Blog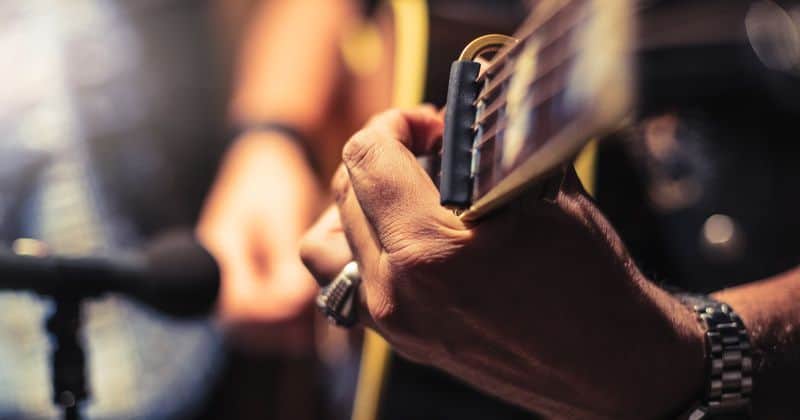 Inviting musicians to submit their music to your blog can expedite content creation and generate buzz. You can create a post on your blog, share it on your social media channels, or reach out to musicians directly using their official contact information.
Offering exclusive access to artists and concerts otherwise unavailable can be a powerful incentive for musicians to contribute to your blog. Showcasing local artists and offering free tickets in contests can boost your blog's visibility.
Develop a Visually Captivating Brand for Your Blog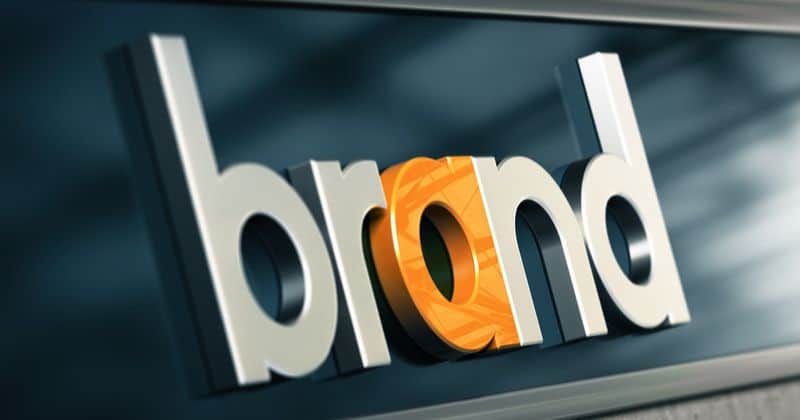 Creating a compelling visual ambiance for your blog is key to cultivating your brand and connecting with your audience. Incorporating original and creative graphics, using a consistent brand identity, and introducing visual elements such as pictures and videos can make your blog more visually appealing and engaging.
Designing a logo can further enhance your blog's visual identity. Canva offers readymade music logo templates that can assist you in creating an outstanding logo. When crafting a logo, it's essential to:
Consider the blog's content, audience, and name.
Choose fonts and colors that match the blog's tone.
Use images that captivate and impress readers.
Ensure your logo looks good across different sizes, as it will be utilized in several places besides the blog, such as on social media accounts or in advertisements.
Strategies to Boost Blog Traffic with Music Videos
Posting music videos regularly on your blog can significantly enhance your blog's visual identity. Music videos engage readers and set your blog apart from others. When posting music videos, ensure:
They are of high quality.
They are properly formatted for your platform (e.g., YouTube, Vimeo, etc.).
The blog's name is included in the video title and description.
Relevant keywords and tags are used for better search visibility.
Consistency is key. Frequent posting keeps your blog active and draws in more readers over time.
Quick Content Creation with Guest Bloggers
Guest bloggers can enrich your blog with fresh content and bring in new perspectives. Seek out guest bloggers who are knowledgeable in the music genre your blog focuses on. Their expertise can attract new readers and boost your blog's credibility.
Guest blogging partnerships should be mutually beneficial. This could mean exchanging guest posts or providing backlinks to each other's blogs.
In Summary
Creating a successful music blog is not just about writing engaging content. It involves designing a distinct visual identity, attracting musicians, posting music videos, and leveraging guest bloggers. By incorporating these strategies, your blog can flourish, attracting more readers and creating a buzz in the music blogging world.
Frequently Asked Questions
What do music blogs do?
Music blogs serve as platforms for sharing and discovering music, providing reviews, news, and interviews with artists. They often cover specific genres, styles, or scenes, and can heavily influence their readers' music tastes. By promoting emerging artists and fostering discussions, music blogs contribute to the broader music community.
How much do music bloggers make?
Music bloggers' earnings can vary widely, ranging from a few dollars a month to thousands. Factors impacting income include the blog's traffic, monetization strategies, affiliate partnerships, and sponsored content. Successful bloggers typically diversify revenue streams and consistently produce quality content to increase their earnings.
How do music blogs make money?
Music blogs make money through various revenue streams, including advertising, sponsored content, and affiliate marketing. They can also sell merchandise, offer premium subscriptions, or receive donations from devoted fans. Developing multiple income sources ensures a sustainable and diversified business model for blog owners.
How do I write a blog about my music?
To write a blog about your music, begin by choosing a niche that highlights your music's genre or style. Share your creative process, inspirations, and personal experiences. Employ engaging storytelling, include multimedia content, and optimize for SEO keywords to attract readers and grow your audience.
What is the best platform to start a music blog?
The best platform to start a music blog depends on individual preferences and goals. Popular options include WordPress.org (self-hosted), offering extensive customization, Blogger.com for simplicity and Google integration, or Medium.com to target an existing readership. Evaluate features and scalability to determine the ideal fit for your blog.
What is a music blog?
A music blog is a website that features content related to music, usually focusing on specific genres, artists, or music scenes. It includes reviews, news, interviews, and music recommendations. These blogs often introduce readers to new sounds and provide in-depth analysis of the music landscape, serving as authoritative sources for music enthusiasts.
Do music blogs still matter?
Yes, music blogs still matter as they provide curated content, discover emerging artists, and foster communities around shared musical interests. They also offer in-depth reviews and interviews, giving readers insights not easily found on streaming platforms or social media, supporting the music ecosystem.