Blogging has become a popular way for people to share their thoughts, experiences, and expertise with the digital world. With the rise of online communities and social media platforms, starting a blog in 2023 can be an effective tool for building your brand or business.
The good news is that you don't need to spend money on web hosting or domain names to get started; several free blogging platforms are available today.
This comprehensive guide will explore how to start a blog for free, covering everything from determining your blog's identity to designing it, creating content, and promoting it. Whether you're a beginner blogger or an affiliate marketer looking to expand your reach, this guide will equip you with the knowledge and tools needed for success. Let's dive in!
Key Takeaways
Starting a blog for free is possible with various platforms like Blogger and Tumblr, which offer easy-to-use interfaces and customizable templates.
When determining your blog's identity, consider drawing from personal experiences and hobbies to choose a niche that aligns with your brand identity and resonates with your target audience.
Creating high-quality content takes time, effort, and patience but pays off over the long run when it comes to driving traffic to your site from search engines like Google and social media platforms like Facebook or Instagram.
Monetizing your free blog requires careful planning using SEO tactics alongside monetization strategies such as affiliate marketing or sponsored posts.
Trusting The Advice Of Experienced Bloggers Plus Tackling The Intimidation Of Starting A Blog
One of the biggest challenges for new bloggers and affiliate marketers is overcoming the intimidation of starting a blog. The vast amount of online information can leave you feeling overwhelmed, uncertain about where to begin, or even doubting whether blogging is the right path for you.
Experienced bloggers can be an invaluable source of guidance as you navigate the complexities of blogging. They may offer valuable tips on selecting profitable niches, creating engaging content, generating traffic through SEO tactics or social media marketing, and monetizing your blog effectively.
Many successful bloggers share their journey via articles or videos rich with practical insights that can help accelerate your progress while avoiding common pitfalls they've faced.
Understanding The Basics Of Blogging
To start a blog for free, you must understand the basics of blogging, such as defining what it is and determining if it's right for you while overcoming common mistakes.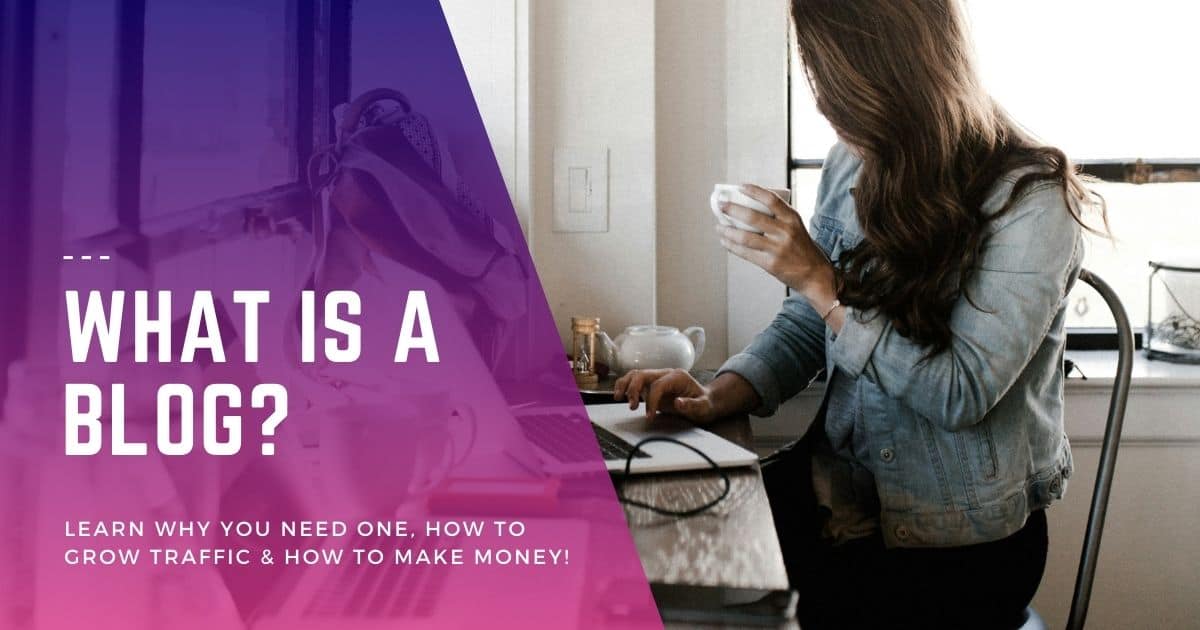 Should You Start A Blog For Free?
Starting a blog for free might seem appealing, especially if you're testing the waters or working with a tight budget. Free blogging platforms such as WordPress.com, Wix, and Blogger allow you to create your own online space without any initial investment.
One of the main disadvantages is your limited control over your blog's design and functionality on a free plan. Customizing your blog theme or adding plugins may not be possible without upgrading to paid plans that offer greater flexibility in design options and features.
Additionally, monetizing your free blog could prove challenging due to restrictive policies around running ads or promoting affiliate products on certain platforms.
Is Blogging Right For You And Overcoming Common Blogging Mistakes
Blogging can be an exciting and rewarding experience, but it's not for everyone. Before starting a blog, you need to ask yourself some important questions.
It's common for bloggers to make common mistakes, such as losing focus on their passion or abandoning their blog altogether. To overcome these issues, staying focused and committed to your blog goals is essential while avoiding burnout.
Remember that creating quality content takes time, effort, and patience. It's also vital to seek advice from experienced bloggers who have been through similar challenges and succeeded in their journey.
Determining Your Blog's Identity
When determining your blog's identity, brainstorm topics drawn from your life experiences and hobbies to choose the right topic and name for your blog.
Brainstorming Blog Topics: What Kind Of Blog Should You Create?
When creating a successful blog, choosing the right topic is key. The first step in brainstorming your blog's identity is to consider your personal interests and topics of passion.
This will fuel your motivation and set you apart from other bloggers who may be writing about more generic topics. For example, if you love cooking and trying out new recipes, consider starting a food blog where you share your favorite dishes and culinary experiments with readers.
Similarly, if you're passionate about health and wellness, create a fitness or nutrition-focused blog that offers tips for healthy living.
In addition to choosing the right topic, creating high-quality content is essential for building an engaged reader base that generates revenue through monetization strategies such as affiliate marketing or sponsored posts.
Creating value-packed content takes time and effort but pays off over the long run when driving traffic to your site from search engines like Google and social media platforms like Facebook or Instagram.
Choosing the Right Topic and Blog Name by Drawing from Life Experiences and Hobbies
Your blog's niche is essential to consider when starting a blog. Drawing from your life experiences and hobbies can help you choose the right topic for your blog.
Consider what you're passionate about, what interests you, and what expertise you have to offer.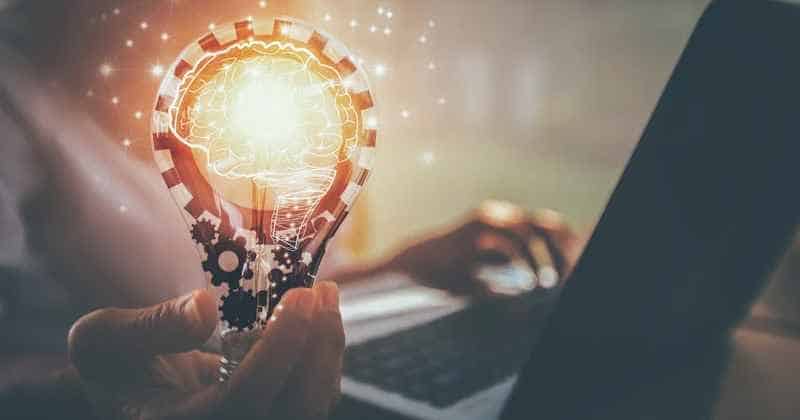 Having a descriptive and specific blog name that aligns with your niche is also important in establishing brand identity. Avoid generic names that don't give insight into what readers can expect from your content.
Ensure that the name is memorable, easy to spell, and not easily confused with other blogs or brands online.
Power Of Descriptive Blog Names
Your blog's name is the first impression readers will have of your site, which can greatly impact your success. Choosing a descriptive name that accurately represents your blog's niche or subject matter is crucial for attracting and retaining readers.
A descriptive blog name not only helps with branding and ensuring easy recall but also contributes towards better search engine optimization (SEO). By including relevant keywords in the title, you make it easier for search engines to understand what your blog is about, which can lead to more organic traffic over time.
Where To Get A Domain Name
Choosing the right domain name for your blog is crucial as it helps establish your brand and make you stand out from others in your niche. When looking to get a domain name, several options allow you to register a domain for free or at an affordable price.
Namecheap is known for its low-cost domains and easy-to-use platform, while Bluehost offers a free domain when you sign up for one of their hosting plans.
GoDaddy is another well-known registrar offering competitive domain pricing and has helpful customer support. Google Domains also provides simple management tools and transparent prices without hidden fees.
Checking if your blog's domain name is available
Choosing a domain name for your blog is critical in your journey to success. To see if your desired blog name is available, use domain search services like Bluehost and GoDaddy, check availability through WordPress, or utilize a free domain name search tool like Wordoid.
Using a Free Domain
Using a free domain name instead of a custom one has its drawbacks. Free domains are often associated with spam, and readers may not take them seriously – so choose wisely! Meanwhile, if you opt for a free account with a custom domain name, purchase it from an established hosting company.
Think about words that accurately describe what content will be featured on the site. Incorporate terms related to the topic or niche you're writing about so readers know what they'll find when they visit your page. Additionally, ensure that the chosen domain is unique and reflects your content correctly.
Finally, ensure the domain is short yet memorable, relevant to the blog's theme, unique, and accurately portrays what kind of content will appear on the page. By following these steps carefully, you can guarantee that your blog stands out from others!
Exploring Free Blogging Platforms: Overview, Pros & Cons, plus Use Cases
Are you interested in starting a blog but hesitant to invest money in it? Look no further! In 2023, multiple free blogging platforms are available that allow you to create and manage a blog without spending a dime.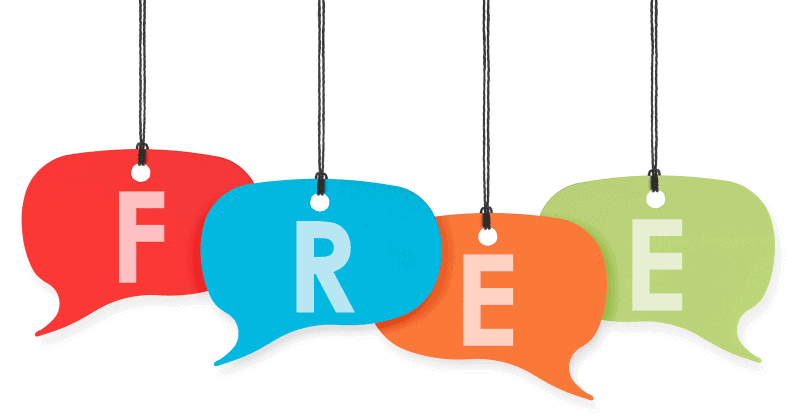 This comprehensive guide covers understanding blogging, blog identity, free platforms and their pros and cons, online setup, design, content creation, promotion on platforms like Facebook, LinkedIn, and SEO tactics to attract more readers.
Lastly, monetize your free blog through AdSense or other means. Starting a successful blog has never been easier – so let's get started!
Key Takeaways
Starting a blog for free in 2023 is possible with various platforms like Blogger and Tumblr, which offer easy-to-use interfaces and customizable templates.
When determining your blog's identity, consider drawing from personal experiences and hobbies to choose a niche that aligns with your brand identity and resonates with your target audience.
Creating high-quality content takes time, effort, and patience but pays off over the long run when driving traffic to your site from search engines like Google and social media platforms like Facebook or Instagram.
Monetizing your free blog requires careful planning using SEO and monetization strategies such as affiliate marketing or sponsored posts.
Blogger is a free and easy-to-use blogging platform well-suited for beginners and seasoned users. Known for its simplicity and user-friendly interface, Blogger allows you to create a blog in just a few clicks without needing any technical skills or prior experience with web development.
You can customize your blog's appearance by choosing from various pre-designed templates or creating your own theme using HTML/CSS coding.
One significant advantage of using Blogger is that it offers an affordable path to building a successful blog due to being categorized under free platforms.
Tumblr is a free micro-blogging platform that combines social networking and blogging in one. It was founded in 2007 and acquired by Yahoo! In 2013, Tumblr has over 500 million blogs with over 400 million active users worldwide.
The site allows users to post multimedia content such as images, videos, GIFs, and audio files on their blog pages. One of the benefits of using Tumblr is its user-friendly interface, which makes it easy for beginners to navigate through the site without much technical expertise.
However, Tumblr's customization options are limited compared to other platforms like WordPress or Blogger. Nonetheless, bloggers can create a custom domain name on Tumblr with an annual fee of $9 per year—the ability to monetize your blog is also restricted on this platform.
WordPress.com is one of the most popular free blogging platforms available, offering a user-friendly interface and a wide range of customization options.
With WordPress.com, you can choose from hundreds of pre-designed themes to give your blog a unique look and feel.
While there are some limitations to using a free version of WordPress, such as limited storage space and the inability to install plugins, it remains an excellent choice for bloggers who want to get started without investing money upfront.
Wix is a free website builder that offers an easy-to-use platform for bloggers and affiliate marketers looking to start a blog.
One of the benefits of using Wix for blogging is its versatile blog editor, which allows users to change the formatting and layout of their posts easily.
Additionally, Wix offers a wide range of templates designed specifically for blogs, making it easy to create a unique look and feel that sets your brand apart. Whether you're a creative writer or an emerging entrepreneur, Wix has something to offer those looking to start their own blog.
If you're a beginner blogger looking for a hassle-free blogging platform, Weebly might be the right fit. With its drag-and-drop website builder and easy-to-use interface, starting a blog on Weebly is made simpler.
It offers 40+ mobile-friendly themes to choose from, making it easier to design your blog without any coding knowledge. What's more? Weebly offers both free and paid plans so that users can select which plan suits their needs best.
In addition, with no-frills experience design capabilities, it enables bloggers and affiliate marketers alike to focus on creating content rather than worrying about technicalities.
Medium is a popular and user-friendly free blogging platform that allows bloggers to publish their content easily. It offers a clean and modern interface, making it easy for new bloggers to navigate.
One of the major advantages of using Medium is its social sharing features. Bloggers can easily share their posts on various social media platforms, helping them attract more readers to their blog.
Additionally, Medium's curation system helps ensure high-quality content surfaces to the top.
LinkedIn is one of the best free blogging platforms, and it's perfect for professionals and business owners who want to reach a specific audience.
Unlike other social media sites mainly used for personal purposes, LinkedIn allows you to share professional insights and engage with like-minded individuals in your industry.
With LinkedIn's publishing platform, you can enhance your online presence by sharing valuable content related to your niche or industry. This will help increase your visibility among potential clients or customers while establishing yourself as an authority in the field.
Jimdo is a user-friendly, ad-free website builder with an intelligent tool for quick website creation. It's affordable and suitable for bloggers and affiliate marketers looking to establish their online presence.
Jimdo provides a basic blogging tool for creating and publishing blog posts, making it easy to get started with your blog writing journey. Reviews of Jimdo suggest that it is beginner-friendly, customizable, and capable of producing professional-looking websites without any coding experience needed.
Ghost is a free to start blogging platform gaining popularity among creators. It was created by John O'Nolan, who was looking for a simpler alternative to the popular WordPress blogging platform.
Ghost focuses on creating beautiful content and has all the essential features needed to build a successful blog.
Ghost makes it easy for bloggers to manage and publish their work with just a few clicks. Unlike some other platforms, Ghost has no hidden fees or limitations; you can create your blog entirely for free without worrying about advertisements or data privacy issues.
Joomla is a free and open-source Content Management System (CMS) that can be used for creating websites and blogs. It offers a range of features, including customizable templates, extensions, and plugins to help users create unique and modern sites.
While not as popular as WordPress or Squarespace, Joomla has its own pros and cons that make it stand out from other blogging platforms. For example, Joomla's robust security measures mean that users can have peace of mind knowing their site is safe from hacking attempts.
However, one drawback is that users must pay for domain and hosting costs to start a blog using Joomla.
Setting Up Your Free Blog Online
Choose the best free blogging platform for your needs and follow these tips for setting up your blog quickly and efficiently.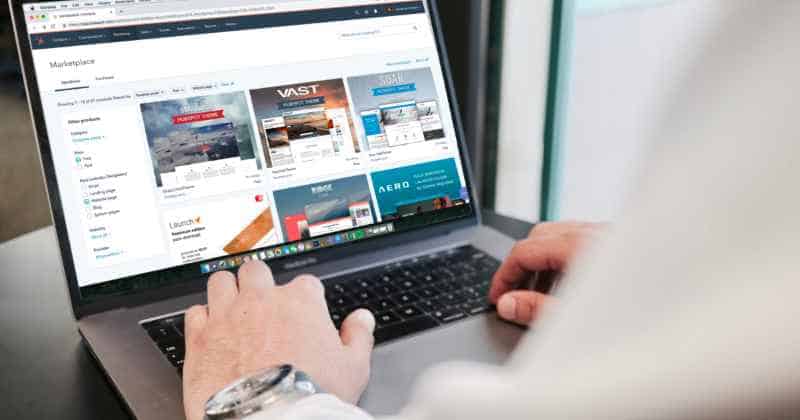 Choosing The Best Free Blogging Platform
Choosing the best free blogging platform ultimately depends on your specific needs. For example, Blogger is a great option for new bloggers interested in joining a community and doesn't require any technical skills to get started.
On the other hand, WordPress.com offers more customization options and SEO plugins but requires some level of technical knowledge to set up properly. Wix is also popular for its drag-and-drop design features and easy-to-use interface.
It's important to consider factors such as your blogging goals, level of technical proficiency, and desired level of customization when choosing which platform to use.
Tips For Setting Up Your Blog
Setting up a blog can be intimidating, but it doesn't have to be complex. First, it's important to choose the best free blogging platform for your needs.
Look for platforms with user-friendly interfaces and customizable templates that align with your goals and vision. Once you've chosen a platform, please take advantage of its features by exploring all the available tools and widgets.
Next, when setting up your blog, create an easy-to-remember domain name that reflects your brand or niche. Remember that simple is always better! Lastly, personalize your blog design according to what resonates with you and keep in mind factors like typography and color schemes to not overwhelm readers visually.
Designing Your Free Blog
This I'll show you how to choose a template or theme for your free blog and personalize its design to make it uniquely yours. Plus, we'll share tips on customizing widgets and gadgets that will help enhance your readers' experience.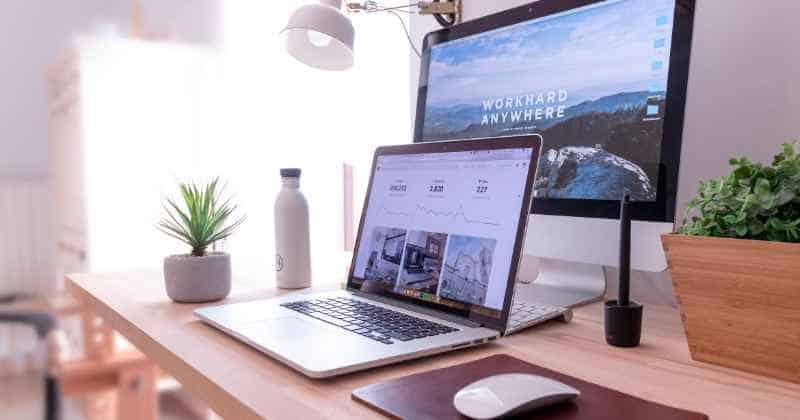 Choosing A Template Or Theme On A Free Blogging Platform
Choosing the right template or theme for your free blog is crucial. It sets the tone and aesthetic of your entire site, so choosing one that accurately reflects the vibe you want to convey is important.
Platforms like Wix offer a variety of templates with different designs that can be customized to fit your needs. WordPress.com also has an array of themes to choose from, but remember that their free plans come with branding.
Take advantage of these customizable features and select a template that resonates with you and your intended audience.
Personalizing The Design
One of the crucial aspects of creating a successful blog is personalizing the design to make it stand out and attract readers. While free blogging platforms offer limited customization options, you can still create a visually appealing blog that reflects your brand by choosing a template or theme that resonates with your niche or personal style.
For instance, if you're starting a food blog, you may opt for warm colors and mouth-watering images highlighting your culinary skills. You can also add widgets and gadgets such as social media icons, newsletter subscription forms, and search bars to enhance user experience and engagement.
Recent studies on web traffic analytics and online communities show that personalized blogs tend to have more audience engagement than generic ones. This means bloggers who take their time designing their content usually get higher attention rates than those who don't put much effort into making their website look good.
Creating Content For Your Free Blog
Write quality and engaging blog posts that are structured, easy to read, and visually appealing with multimedia content such as images and videos while utilizing advanced design customization features like widgets and gadgets.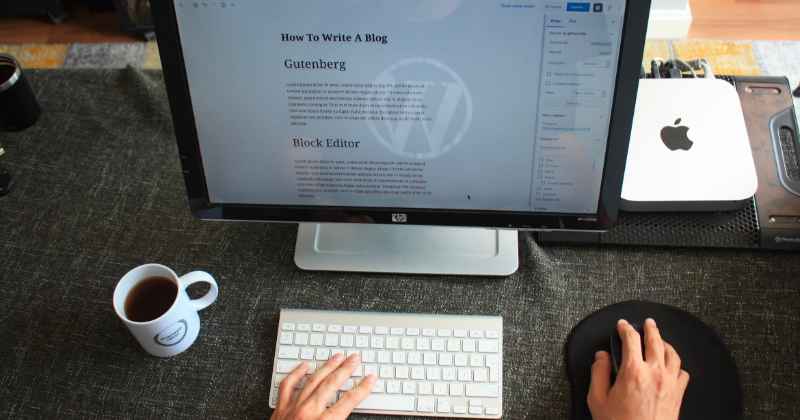 Writing Your First Blog Post: Content Structure, Readability, And Appeal
When it comes to writing your first blog post, there are a few essential elements that you need to keep in mind. First and foremost, the content structure is critical.
Your readers should be able to follow along easily and understand your post's main points without feeling lost or overwhelmed.
Additionally, remember that readability is key in blogging. Use short paragraphs and sentences so readers can digest your content easily and quickly. You may also want to include relevant examples or anecdotes to illustrate your points better and make your blog more relatable for readers.
Keeping Your Audience Engaged: The Importance Of Consistency
Consistency is key in keeping your audience engaged on your free blog. Regularly publishing high-quality content helps establish credibility, improves search engine optimization (SEO), and keeps readers returning for more.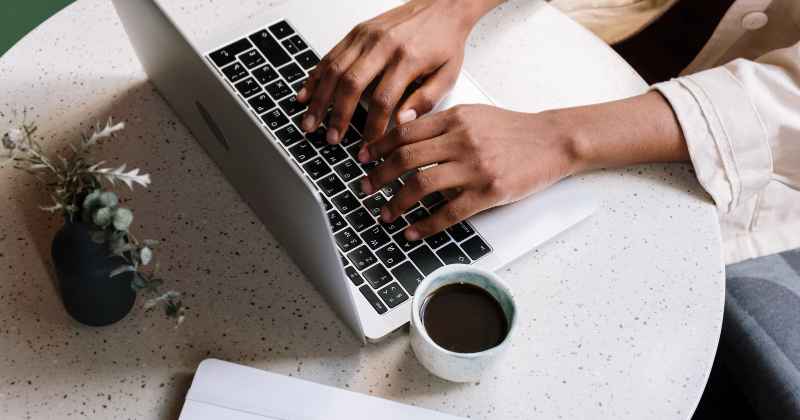 For example, let's say you run a personal finance blog covering budgeting, saving money, and investing. If your readers have come to expect new posts every Monday at 9 am EST and one week you don't publish anything until Wednesday afternoon without any notice or explanation, you risk losing their interest or even their trust altogether.
Using Multimedia Content: How To Optimize Images And Videos
Adding multimedia content, such as images and videos, effectively makes your blog more appealing to readers. When optimizing these visuals, it's important to use high-quality images relevant to your content and optimize them for fast loading times.
Videos can also be a powerful tool for engaging your audience. Keep them short and sweet, with attention-grabbing titles and descriptions. Consider embedding YouTube videos into your blog posts or creating original video content.
Utilizing Advanced Design Customization: Widgets And Gadgets
Widgets and gadgets are essential tools for creating visually appealing content on a free blog. These design elements can be easily added to your website, providing an easy way to display additional information with minimal effort.
Widgets, in particular, are useful for adding functionality like social media sharing buttons or email subscription forms.
For example, adding a Twitter feed widget to your blog lets readers see recent updates without leaving the site. And by incorporating a video gadget into one of your posts or pages, you can make the content more engaging and memorable for your audience.
Promoting Your Free Blog: Strategies For Attracting More Readers To Your Blog
This section explores effective strategies for promoting your free blog and attracting more readers. From leveraging the power of social media to engaging with fellow bloggers through commenting and guest posting, you'll discover proven ways to increase your blog's visibility.
Utilizing Social Media For Blog Promotion
Social media is a powerful tool for promoting your blog and increasing your readership. With such a vast audience available, it's imperative to utilize platforms like Twitter, Instagram, and Facebook to gain more exposure for your blog content.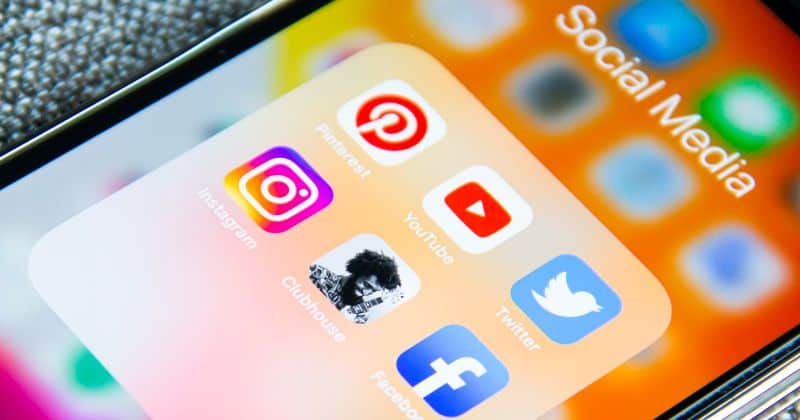 However, simply sharing links isn't enough. Consistent effort and engagement are key components of successful social media promotion. This means regularly posting updates and interacting with followers through comments, shares, likes, or retweets so that they feel connected to you and excited about what you have to offer them.
Engaging With Fellow Bloggers Through Blog Commenting And Guest Post Opportunities
Engaging with fellow bloggers can be a great way to attract more readers to your blog. Commenting on other blogs can help you get noticed by the blog owner and their readers while creating backlinks to your blog.
Another effective way of engaging with fellow bloggers is through guest post opportunities. By writing guest posts for other blogs in your niche, you can expose your blog to a wider audience and increase visibility.
This not only helps drive traffic back to your own blog but also builds relationships within the blogging community, which could lead to further collaboration opportunities in the future.
Importance Of SEO In Blog Promotion
Optimizing your blog for search engines is crucial for promoting your blog and attracting more readers. Effective SEO strategies can help boost your organic traffic, making it easier for potential readers to find your content through Google search results.
In addition to keyword research and optimization, implementing other SEO tactics, such as internal linking and building high-quality backlinks from reputable sources, can increase visibility in search engine results pages (SERPs) and establish authority in your niche.
Monetizing Your Free Blog
Learn how to turn your free blog into a source of income by exploring the basics of blog monetization, navigating the limitations and opportunities for making money on a free platform, and balancing user experience with monetization strategies.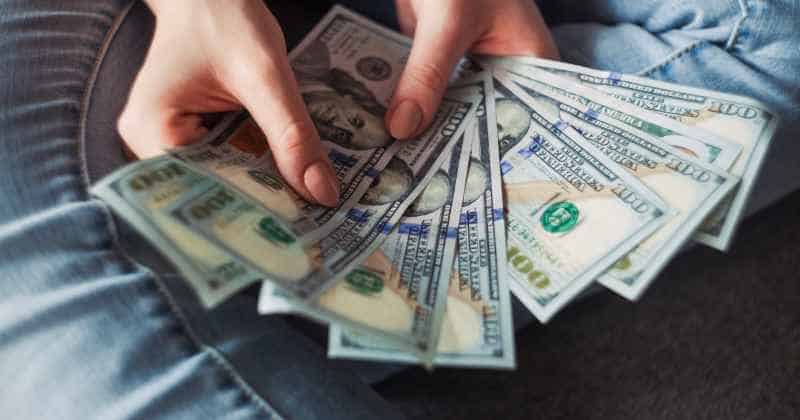 Basics Of Blog Monetization While Using Free Platforms
Monetizing your free blog might seem challenging initially, but there are various ways to make money without investing in a web hosting plan or custom domain name. One of the most popular options is using Google AdSense to place relevant ads on your site and earn commissions based on clicks.
Another strategy is affiliate marketing: promoting products or services related to your niche and earning a percentage of each sale through your unique link. Additionally, you can accept donations from loyal readers or sell digital products such as eBooks or courses.
Navigating The Limitations And Opportunities For Monetizing Your Blog On A Free Platform
Monetizing your blog on a free platform can be challenging but not impossible. While some platforms like WordPress and Blogger allow you to display ads using Google AdSense or other networks, others have strict limitations.
For example, Tumblr's guidelines prohibit any commercial activity except selling creative works such as music, art prints, and books.
One way to leverage your blog's potential is by creating digital products such as e-books or online courses that solve your readers' problems. Another option is to offer consulting services in an area where you're an expert or guest posting services for other blogs in exchange for exposure and backlinks.
You must balance user experience with monetization strategies, whichever route you take, so your readers don't feel overwhelmed by ads or promotions.
Balancing User Experience And Monetization Strategies
When monetizing your free blog, it's essential to strike a balance between user experience and revenue strategies. While making money is undoubtedly important, sacrificing the quality of your content or user experience can ultimately harm your blog's success in the long run.
One effective way to balance these two objectives is by incorporating non-intrusive advertising techniques like sponsored content or affiliate marketing.
These strategies allow you to monetize your blog without disrupting the reader's experience while providing valuable information about products that may interest them. Additionally, ensuring that ads are not placed too close together or are difficult to close on mobile devices can improve overall user satisfaction and keep readers coming back for more.
Over to You
Congratulations! You now have a comprehensive guide on how to start a blog for free in 2023. We've covered everything from understanding the basics of blogging to determining your niche and exploring various platforms.
Remember, while starting a blog can be intimidating, it's also incredibly rewarding. So don't be afraid to take that first step and share your unique voice with the world.
You can turn your blog into a successful venture with dedication, passion, and consistency.
FAQ
Can I really start a blog for free in 2023?
Yes, you can start a blog for free in 2023. Several platforms, such as WordPress.org, Wix, Weebly, Drupal, Craft CMS, Write.as, and Medium, offer free options. These platforms allow customization based on your level of expertise and long-term goals; however, optional costs and fees may apply for additional features and services​.
What are some tips for choosing the right blogging platform?
Choosing the right blogging platform depends on your goals, technical expertise, and budget. Prioritize platforms that support custom domain names, SEO tools, design flexibility, and robust content management. Consider WordPress for customization, Blogger for simplicity, and Medium for built-in audiences.
How can I create high-quality content for my blog without spending money on expensive tools or resources?
Creating high-quality blog content without spending on expensive tools involves a strategic process. It starts with finding proven topics that resonate with your target audience. This can be done by brainstorming broad topics of interest and expanding on these ideas using a keyword research tool. You should also analyze your competitors' content to uncover unique ideas. Finally, plan, create, and publish your content focusing on providing value to your readers​1.
How do I promote my new blog post after publishing?
After publishing a new blog post, promote it by sharing the post on your social media platforms, sending it to your email list, and using SEO techniques to optimize it for search engines. Also, consider guest posting, collaborating with influencers, and utilizing paid advertising for broader reach.