I've worked on starting dozens of blogs as a digital marketing expert, including some in the beauty industry. This experience taught me that starting a blog will earn you a passive income. It's a win-win situation: you can do what you love and earn from it.
Let's get started on your new beauty blog. It's easier than you think and a great way to connect with others who love beauty as much as you do.
Key Takeaways
Define your blog niche and target audience to stand out in the saturated beauty blogging market.
Set SMART goals for your blog, such as increasing traffic or securing brand partnerships.
Plan your content strategy by identifying your niche, understanding your target audience, and generating relevant content ideas.
Choose a memorable domain name that reflects the topic of beauty for your beauty blog.
Purchase reliable hosting to ensure your website has a solid foundation for growth.
Install WordPress and customize it with suitable themes and plugins tailored to beauty blogging.
Customize your blog's design to create an appealing and unique visual identity.
Creating a Plan for Your Beauty Blog
To create a successful beauty blog, start by defining your niche and target audience, setting clear goals for your blog, planning your content strategy, and establishing a unique voice and perspective.
Define Your Niche and Target Audience
Starting a beauty blog begins with identifying your niche and target audience. In the vast world of beauty blogging, honing in on a specific area is paramount to carving out your unique space.
Perhaps you're driven by cruelty-free makeup or have an unmatched passion for skincare tips – these become your 'niche'. It's about what interests you and what will resonate with your readers.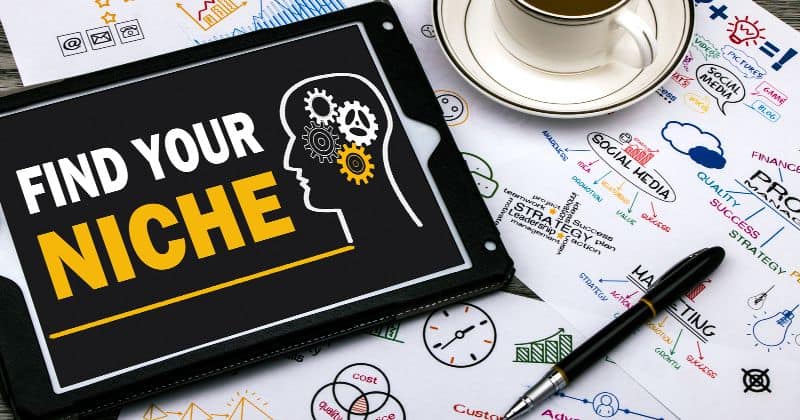 Your target audience could range from busy moms looking for quick makeup hacks to fashion-forward millennials seeking the latest trends. Having a clear understanding of who they are helps shape compelling content that holds their attention longer.
This step isn't just crucial—it's fundamental for creating relatability, retaining loyal followers, and ultimately driving success in the realm of beauty blogging.
Set Goals for Your Blog
When setting up your beauty blog, it's critical to outline clear, SMART (Specific, Measurable, Achievable, Relevant, and Time-bound) goals. These could include increasing traffic, growing a loyal reader base, or securing brand partnerships. A well-defined vision is your guiding light, steering you toward effective strategies and providing much-needed motivation during challenging times.
"Setting SMART goals paves the way for a successful blog journey, providing a clear vision and ongoing motivation."
Aspiring to attract 10,000 monthly readers within six months from launch is far more tangible than vaguely hoping for "more traffic". With measurable goals, you can easily track your progress, refining your future strategies while celebrating your achievements along the way.
Positioning and Profitability
Tailoring these goals to your unique position within the crowded beauty market is crucial for creating a distinctive and successful blog. It's worth noting that starting a beauty blog could be profitable, with many bloggers converting their passion into substantial earnings!
Set your goals and keep your eyes on the prize. While your blog may start in reality, don't forget to dream. Striking a balance between practical steps and big aspirations is key to a successful beauty blog.
Plan Your Content Strategy
Starting a beauty blog demands a solid content strategy. This involves a lot of detail and planning, but it's necessary for your blog's success. Here is your step-by-step guide: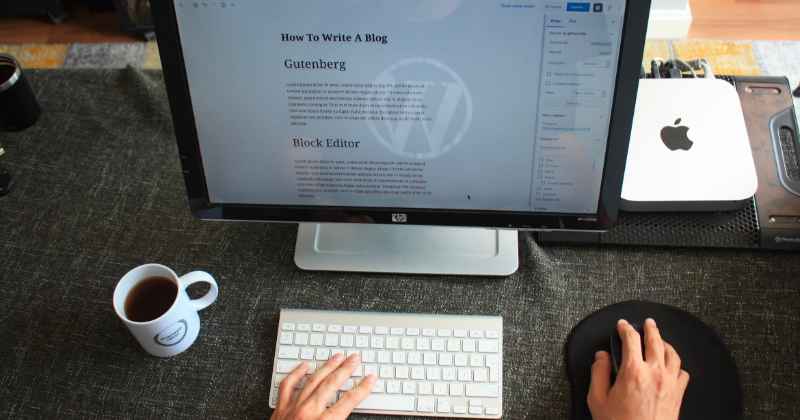 Identifying Your Niche and Understanding Your Audience
1. Identify Your Beauty Niche: A specific niche within the vast beauty industry can differentiate you from many beauty bloggers. Your focus could vary from makeup tutorials and skincare tips to reviewing cruelty-free products.
2. Understand Your Target Audience: Comprehend who your ideal audience is. What are their interests and age group? Are they seeking budget-friendly tips or high-end product reviews?
Creating and Planning Content
3. Generate Content Ideas: Keep your niche and target audience in mind while brainstorming appealing topics. For instance, if you're concentrating on makeup, posts like 'Makeup for Beginners', 'Top 10 Lipsticks of 2023', or 'Affordable Dupes for High-end Products' could be very engaging.
4. Keep Up with Beauty Trends: The beauty industry is ever-evolving—what's trending today might not be tomorrow. Regular research and updates on trends will assist in crafting timely and engaging content.
5. Develop a Content Calendar: An organized schedule enhances consistency—a crucial factor in growing and retaining your audience. Plan your posts around seasonal events or holidays.
Ensuring Visibility and Engagement
6. Include SEO-Friendly Content: Your captivating blog deserves visibility! Incorporating SEO techniques into your posts can increase your ranking on search engines and attract more traffic to your site.
7. Encourage Engagement: Foster interaction with your posts—this can enhance visibility and create a robust community around your brand. Prompt questions, encourage comments, and utilize social media channels for casual interactions—engagement keeps readers hooked!
Maintaining Relevance
8. Regularly Review and Update Old Posts: Keep your content fresh and relevant with regular updates.
9. Consistency Is Key: Remember, always prioritize quality over quantity when crafting engaging content for your new beauty blog.
Establish a Unique Voice and Perspective
Creating a unique voice and perspective for your beauty blog is essential to stand out from the competition and connect with your audience. As a beauty blogger, you can share your personal experiences, insights, and expertise in a way that resonates with others.
Your voice should reflect your personality, passion, and authenticity to build trust and credibility with your readers. By offering a fresh perspective on beauty topics, sharing honest reviews and recommendations, or even injecting humor into your content, you can create a memorable brand identity that sets you apart from other bloggers.
Remember to stay true to yourself and be consistent with your tone throughout all of your blog posts – this will help attract loyal followers who resonate with your unique style.
Setting up Your Beauty Blog
Setting up your beauty blog is an exciting process that involves choosing a domain name, purchasing hosting, installing WordPress, and customizing the design. Let's dive into the details!
Choose a Domain Name
Choosing a domain name is a crucial step in starting a beauty blog. Your domain name should reflect the topic of beauty and be memorable to your audience. It is important to choose a name that stands out and makes it easy for people to find your site online.
Consider using beauty-related keywords, such as "beauty" or "makeup," in your domain name. You can also get creative and combine words or use catchy phrases that resonate with your target market.
Many online resources provide ideas and examples for beauty blog names if you feel stuck. Remember, your domain name will be the first thing visitors see when they come across your blog, so ensure it captures attention immediately.
Purchase Hosting
To start a beauty blog, one crucial step is purchasing website hosting. Hosting is like renting space on the internet where your blog will reside. It allows you to have full control over your content and design.
When choosing a hosting provider, it's important to consider factors such as reliability, speed, and customer support. Look for a reputable hosting company that offers affordable plans suited to your needs.
Additionally, remember that purchasing a domain name is often bundled with hosting packages or available at an additional cost. By investing in reliable hosting, you're setting yourself up for success and ensuring that your beauty blog has a solid foundation from which to grow.
Install WordPress
To set up your beauty blog, the next step is to install WordPress. WordPress is a user-friendly platform with a content management system ideal for bloggers. It allows you to create and customize a visually appealing website without technical knowledge or coding skills.
With its range of themes and plugins, you can personalize your blog's design and add functionality to enhance the user experience. After purchasing your domain name and hosting plan, you will receive email login information for the WordPress dashboard.
Logging into the dashboard is the final step before you can customize your blog's appearance and create engaging content for your audience. By installing WordPress, you are one step closer to realizing your dream of starting a successful beauty blog on an easy-to-use platform like WordPress.
Install theme and plugins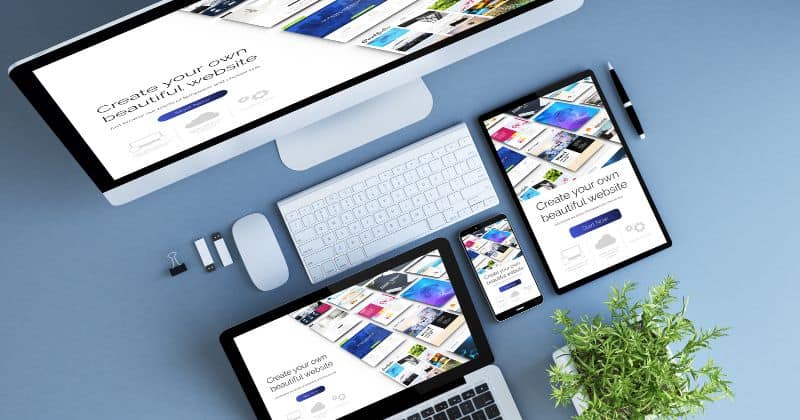 When setting up your beauty blog, one important step is to install a theme and plugins. Here's why and how you can do it:
Selection and Installation
1. Choosing a Theme: The right theme is key to creating an appealing and professional-looking beauty blog. Reflect on your niche and target audience while exploring WordPress's vast collection of beauty blog themes.
2. Enhancing with Plugins: Plugins add functionality to your beauty blog. Several plugins, such as social sharing, SEO, and image optimization, are specifically designed for beauty blogs.
3. Installing Themes and Plugins: Installing themes and plugins on WordPress is a simple process. Access your WordPress dashboard, go to the "Appearance" section, and select "Themes" to search for and install a theme matching your aesthetic preferences.
Activation and Customization
4. Activating Plugins: Visit the "Plugins" section in your WordPress dashboard, click "Add New," then search for the desired plugin. After finding it, click "Install Now," then "Activate" to turn on the plugin.
5. Customizing Your Theme: After installing and activating your chosen theme, tailor it to align with your brand identity. Modify colors, fonts, layouts, and more within the theme settings or using additional customization options provided by certain themes.
6. Configuring Your Plugins: To maximize the effectiveness of your installed plugins, configure them according to the guidelines provided by each plugin developer. For instance, set up social sharing buttons to enable readers to share your content effortlessly.
Customize Your Blog's Design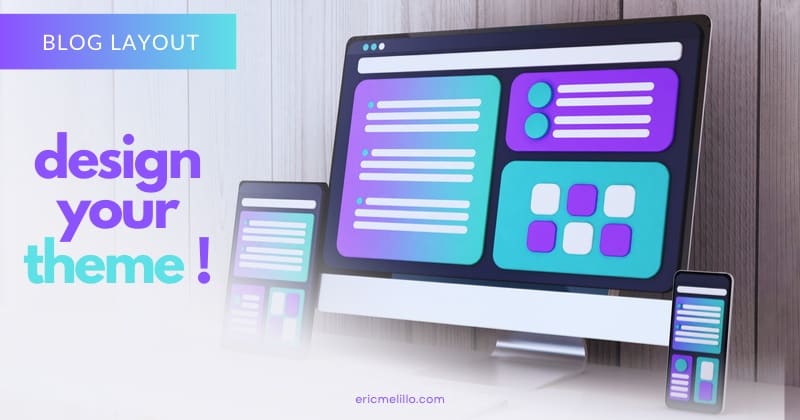 Customizing your blog's design is essential in creating a visually appealing and unique beauty blog. Your blog's design plays a crucial role in attracting and engaging your audience, so it's important to put thought into your site's overall look and feel.
Start by selecting a theme that aligns with your brand and aesthetic preferences. Consider factors like colors, fonts, layout options, and navigational features.
Once you have chosen a theme, use customization options to personalize your blog further. Add your logo or header image to create a cohesive branding experience. Adjust font sizes and styles for easy readability.
Experiment with different color schemes that reflect the vibe you want to convey.
Simplicity can often be key when it comes to design. Aim for clean lines, organized layouts, and intuitive navigation menus that make it easy for visitors to find what they want on your blog.
Create essential pages
Starting a beauty blog requires more than just creating content. You must create essential pages to help establish your blog's credibility and professionalism. Here are the essential pages you should create for your beauty blog:
Foundational Pages
About Me/About Us Page: Share your story as a beauty blogger, talk about your passion for beauty, your expertise, and what readers can expect from your blog. Include relevant keywords to optimize this page for search engines.
Contact Page: Provide a contact form or email address, making it easy for readers, brands, and potential collaborators to connect with you.
Disclaimer Page: Protect yourself legally by stating that the information on your blog is based on personal experience and opinion. Also mention any sponsored posts or affiliate links.
Essential Additional Pages
Privacy Policy Page: Inform visitors about their data collection, usage, and protection. Address cookies and third-party advertisements.
Terms of Service Page: State the rules for using your site, including copyright laws and user-generated content policies.
Categories/Archives Page: Organize your content into categories like makeup tutorials, skincare tips, and product reviews, so readers can find what they're looking for easily.
Essential Elements for a Successful Beauty Blog
To create a successful beauty blog, it is important to include essential elements such as engaging beauty product reviews, informative makeup tutorials, helpful skincare tips, up-to-date beauty industry news and trends, and collaborations with popular beauty brands.
Beauty Product Reviews
As a beauty blogger or entrepreneur, one of the essential elements of your beauty blog is providing honest and informative beauty product reviews. Your readers rely on your expertise and trust your opinions when it comes to trying new products.
By sharing detailed reviews, you help them make informed purchasing decisions and establish yourself as an authority in the beauty industry. You can discuss the effectiveness, texture, scent, and overall performance of different makeup, skincare, and hair care products.
Including personal anecdotes and before-and-after photos can further enhance the credibility of your reviews. Remember that being transparent about sponsored content or affiliate links builds trust with your audience.
Makeup Tutorials
One of the essential elements of a successful beauty blog is providing informative and engaging makeup tutorials. As a beauty blogger, I understand the importance of sharing my knowledge and expertise in creating different makeup looks.
Makeup tutorials offer step-by-step guidance on applying various products, techniques for achieving flawless results, and tips for enhancing one's natural features. From beginner-friendly tutorials to more advanced looks, these guides help readers expand their skills and experiment with different styles.
By incorporating clear visuals, product recommendations, and personalized tips, you can create compelling content that resonates with your audience's desire to learn and improve their makeup application skills.
Skincare Tips
Skincare tips are a crucial aspect of any successful beauty blog. From understanding the basics of a skincare routine to tackling specific concerns like acne or dryness, these tips will give your reader the knowledge and guidance you need to achieve happy, healthy skin.
Whether writing about incorporating sunscreen into your daily regimen or discovering the benefits of double cleansing, these practical tips are designed to enhance your skincare content.
Beauty Industry News and Trends
As a beauty blogger or entrepreneur, staying up-to-date with the latest industry news and trends is crucial. The beauty industry is a dynamic entity, constantly changing and growing. Keeping your finger on the pulse of new product launches, technological advancements, and evolving consumer demands is key to maintaining relevance and attracting readers.
"This year, some notable trends include the rise of clean beauty, virtual makeup experiences, and integrating smart devices into skincare routines."
To ensure you stay informed about these trends and developments, consider the following methods:
Connect with industry publications: These sources are usually the first to report on new trends and products.
Follow influential brands on social media platforms: Instagram is a particularly useful platform where many bloggers thrive.
Draw inspiration from successful beauty blogs: Learn from those who have already succeeded in this exciting field.
In doing so, you provide valuable insights to your audience and further cement your position as an authority in the beauty space.
Collaborations with Beauty Brands
Collaborating with beauty brands is a fantastic way to expand your audience and boost brand recognition for your beauty blog. By partnering with reputable brands, you can tap into their established customer base and gain exposure to new audiences who are passionate about beauty products.
The key to successful collaborations lies in creating thoughtful and strategic partnerships that align with your blog's niche and target audience. When collaborating, consider featuring various beauty products such as lipsticks, face masks, or body lotions from the brand you're working with.
This helps promote their products and provides valuable content for your readers. By showcasing these collaborations on your blog and social media platforms, you can increase brand visibility and attract more followers.
Monetizing Your Beauty Blog
To monetize your beauty blog, you can explore various avenues such as affiliate marketing, sponsored posts, advertisements, selling your own products or services, and collaborating with brands.
Affiliate Marketing
Affiliate marketing is essential to monetize your beauty blog and earn a significant income. By promoting and selling beauty products or services through affiliate programs, you can make money from the commissions you receive for every sale made through your unique affiliate links.
It's one of the most successful ways for beauty bloggers to generate revenue while offering valuable recommendations to their audience. In fact, approximately 3.7 billion dollars worth of beauty products are sold online yearly through affiliate marketing alone! So whether it's banner ads or strategically placed links within your blog posts, incorporating affiliate marketing into your content strategy can be a game-changer for your blogging business.
Sponsored Posts
Sponsored posts are a fantastic way for beauty bloggers to monetize their blogs and earn income while promoting products they love. As a beauty blogger, you can partner with brands and receive payment or free products in exchange for featuring them on your blog.
However, it's important to note that many brands may request evidence of your blog's statistics before entering into a sponsored post collaboration. This demonstrates the importance of building an engaged audience and growing your reach as a beauty blogger.
By consistently creating high-quality content and leveraging platforms like Instagram, you can attract more readers and increase your chances of securing sponsored opportunities. So start reaching out to brands that align with your niche, create compelling content for sponsored posts, and enjoy the benefits of earning income through collaborations!
Advertisements
I have to mention that advertisements are another effective way for beauty bloggers to monetize their blogs. By partnering with relevant ad networks, you can display ads on your blog and earn money based on the number of clicks or impressions they receive.
Choosing ad networks with traffic requirements is important, as this ensures higher-quality ads and better earnings potential. Remember, finding a niche is crucial for attracting advertisers who align with your target audience.
Additionally, don't rely solely on ad revenue as your main source of income since it may not be the most lucrative option. Consider exploring other monetization methods like affiliate marketing and sponsored posts for a more well-rounded approach to earning from your beauty blog.
Selling Your Own Products or Services
One powerful method to monetize your beauty blog involves selling your own products or services. This strategy allows you to demonstrate your prowess in the beauty industry and provides a unique offering to your audience.
"By creating and selling digital products such as e-books, online courses, or exclusive tutorials, you can provide valuable content and generate additional income."
One significant advantage of selling your own products is that you hold complete control over pricing and distribution. This allows you to fine-tune your offerings to cater to your target audience's unique needs and interests, thereby enhancing the chances of making sales.
Crafting high-quality digital products further solidifies your standing as an authority in the beauty niche. This boosts your credibility among readers and makes you more attractive to potential customers.
Remember, though, that selling digital products requires an initial investment of time and effort. Once these products are created, they can be sold repeatedly with minimal ongoing effort.
Leveraging Promotional Strategies for Sales
A crucial step to selling effectively is promotion. Through methods such as email marketing campaigns, utilizing social media platforms like Instagram, or engaging in Facebook groups dedicated to beauty enthusiasts, you can drive traffic directly towards your sales.
Brand partnerships are crucial to monetizing your beauty blog and opening doors to exciting opportunities. By collaborating with brands, you can generate income and increase your visibility in the industry.
Many beauty bloggers have had the chance to work with well-known brands and businesses, leading to growth and new partnerships. Ambassadorships and sponsorships are rare but exist in beauty blogging, offering even more avenues for success.
With strategic planning and execution, brand partnerships can be a game-changer for your beauty blog's profitability while allowing you to showcase your passion and expertise in the industry.
Growing Your Audience and Increasing Traffic
To grow your audience and increase traffic, utilize SEO techniques to optimize your beauty blog for search engines. Promote your blog through social media platforms like Instagram, collaborating with influencers in the beauty industry.
Engage with your audience by responding to comments and building a sense of community.
Utilize SEO Techniques to Increase Visibility
When you're stepping into the blogging scene, especially if you want to start a beauty blog, it's vital to understand and apply SEO techniques. SEO, or search engine optimization, enhances your website's visibility in search results.
Mastering the Art of SEO
With the right SEO techniques, you can boost your blog's rankings and reach a wider audience. Here's a breakdown of some key methods:
Keyword Research: This means finding the keywords your audience will likely use when searching for beauty-related content. Strategically place these keywords in your blog posts and website copy to help search engines recognize your content's relevance.
Social SEO: This approach involves optimizing your social media posts with keywords and information that align with your beauty niche. Quality content shared on platforms like Instagram can improve discoverability and attract more followers.
Utilizing LSI Keywords: LSI (latent semantic indexing) keywords can help drive more traffic to your site by making it easier for search engines to understand your content's context.
SEO techniques are not just about improving your site's visibility. They also help you connect with your audience on a deeper level by creating content that directly speaks to their needs and interests.
Lastly, don't forget the power of repurposing your content. Turning blog posts into different formats, like videos or podcasts, can significantly expand your reach and attract new audiences.
Boost Your Blog: Simple Promotion Tactics
Use social media and collaborations to increase the visibility of your beauty blog. Here are easy-to-follow strategies:
Social Media Platforms
Instagram: Make an engaging profile, post sharp images, and pick the right hashtags. Interact with followers regularly.
Facebook: Start a page for your blog, share engaging content, and join beauty groups for discussions.
Pinterest: Design captivating pins linking back to your blog. Become a part of beauty group boards.
Collaborations and Partnerships
Work with other beauty bloggers or influencers. Propose guest blogging or social media shoutouts for mutual benefit.
Cross-blog partnerships: Guest post on other blogs or organize joint projects, like challenges.
Active Engagement
Twitter: Engage in beauty-related chats. Use popular hashtags like #BeautyChat or #MakeupTalk.
Talk to your audience: Stay active and responsive on social media platforms, fostering a loyal community.
Community Involvement
Share your expertise in online communities such as Reddit or beauty forums. Always provide value and steer clear of blatant self-promotion.
Remember, promoting a blog requires a mix of persistence, strategy, and genuine interaction. The rewards, however, are well worth the effort.
Engage with Your Audience and Build a Community
Engaging with your audience and building a community is crucial for the success of your beauty blog. It not only helps you establish strong connections with your readers but also encourages them to become loyal followers and brand advocates.
One effective way to engage with your audience is through social media platforms like Instagram, where you can share behind-the-scenes content, interact directly through comments and direct messages, and even host live sessions.
Additionally, participating in beauty-related forums or Facebook groups allows you to connect with like-minded individuals who are passionate about all things beauty. By actively responding to comments and questions, initiating conversations, and seeking feedback from your audience, you can create a sense of belonging within your community.
Engage with influencers
Engaging with influencers is a crucial strategy for growing your beauty blog. Collaborating with micro-influencers with a niche and passionate audience can significantly increase your reach and captivate your target audience.
As influencers provide glimpses into their personal lives through social media, audiences connect with them on a more personal level. This connection helps build brand loyalty, attract leads, and drive traffic to your site.
In fact, influencer marketing is particularly powerful in the fashion and beauty industries, where over half of companies engage in this type of marketing. By developing a strong influencer marketing strategy and leveraging the popularity of platforms like Instagram, you can effectively expand your audience and boost the success of your beauty blog.
Conclusion
Learning how to start a beauty blog is an empowering process. It's the perfect blend of sharing your expertise and carving out your space in the vast digital landscape. Stay consistent in your efforts, keep the interaction lively with your audience, and don't shy away from exploring different monetization avenues. Your passion and dedication can indeed transform into a thriving online venture.
So, what's holding you back? It's time to take that step forward. Begin your beauty blog today and let your voice resonate in the beauty world. See how your unique perspective adds value to others and brings you countless rewards.
FAQs
How much do beauty bloggers make?
Beauty bloggers' income varies significantly based on factors like followers, engagement rate, affiliate marketing, and sponsored posts. On average, they can earn from $100 to $5000 per month. Top bloggers might garner six-figure annual incomes from various monetization strategies.
How do I write a beauty blog?
Writing a beauty blog involves identifying a niche, creating engaging content, and regularly updating the blog. You should research the latest beauty trends, product reviews, and tutorials while incorporating SEO strategies to increase visibility. Authenticity and connection with the audience are key to success.
How do I start a beauty blog on Instagram?
Starting a beauty blog on Instagram involves creating a dedicated account, posting high-quality photos and videos regularly, using relevant hashtags, and engaging with followers. Create original content about makeup tutorials, product reviews, skincare tips, and the latest beauty trends for audience appeal.
Do makeup blogs make money?
Yes, makeup blogs can make money through various channels, such as sponsored posts, ad revenues, affiliate marketing, and collaboration with beauty brands. Their profitability largely depends on follower count, engagement rate, content quality, and monetization strategies.
What are the key steps to start a beauty blog?
To start a beauty blog, you should first choose a niche or focus for your content, such as makeup tutorials, skincare reviews, or haircare tips. Then, select a blogging platform and domain name that aligns with your brand. Next, consistently create engaging and high-quality content and promote it through social media channels. Lastly, engage with your audience and build relationships by responding to comments and collaborating with other beauty bloggers.
Do I need any technical knowledge to start a beauty blog?
No extensive technical knowledge is required to start a beauty blog. Most blogging platforms offer user-friendly interfaces where you can easily create and customize your website without coding skills. However, having basic computer literacy will help you manage your blog effectively.
How do I monetize my beauty blog?
There are several ways to monetize your beauty blog. You can display ads on your site using platforms like Google AdSense or work with brands for sponsored posts and collaborations. Affiliate marketing is another popular method where you earn commission for promoting products through unique affiliate links on your blog.
How can I attract readers to my beauty blog?
To attract readers to your beauty blog, focus on producing high-quality content that provides value to your target audience. Utilize search engine optimization techniques by incorporating relevant keywords into your articles and optimizing meta tags. Engage in social media promotion by sharing your content's snippets and enticing visuals on platforms like Instagram, Pinterest, or YouTube. Collaborating with other bloggers or influencers in the industry can also help increase visibility for new readership opportunities.