This blog post aims to provide valuable insights into InMotion Hosting's offerings and emphasize the importance of choosing the right web hosting provider. An InMotion Hosting review can be a helpful resource when making informed decisions about your website's hosting needs. With its popularity and reputation in the web hosting industry, InMotion Hosting has become a go-to choice for many businesses and individuals alike.
The intention of this review is to present an unbiased analysis of InMotion Hosting, ensuring that readers have all the necessary information to make an informed decision. The methodology employed in this review includes conducting various tests and utilizing relevant tools to evaluate the performance, reliability, and customer support offered by InMotion Hosting.
By delving into this comprehensive review, you will gain valuable insights into whether InMotion Hosting aligns with your website needs. So, let's dive in and explore if InMotion Hosting is indeed the right choice for you.
We evaluate web hosting providers based on our review guidelines and the key criteria of – performance, reliability, support, and pricing.
To measure performance, we conduct speed tests and analyze traffic handling capabilities.
For reliability, we monitor uptime records over an extended timeframe.
We thoroughly evaluate customer support by monitoring public channels such as Twitter, Google reviews, BBB, Trustpilot, and Facebook groups. This allows us to assess each hosting provider's customer service responsiveness, reputation, and satisfaction levels.
We compare pricing tiers to provide accurate cost information. Our team of experts performs hands-on research and analysis. We are committed to providing transparent, unbiased reviews.
Overview of InMotion Hosting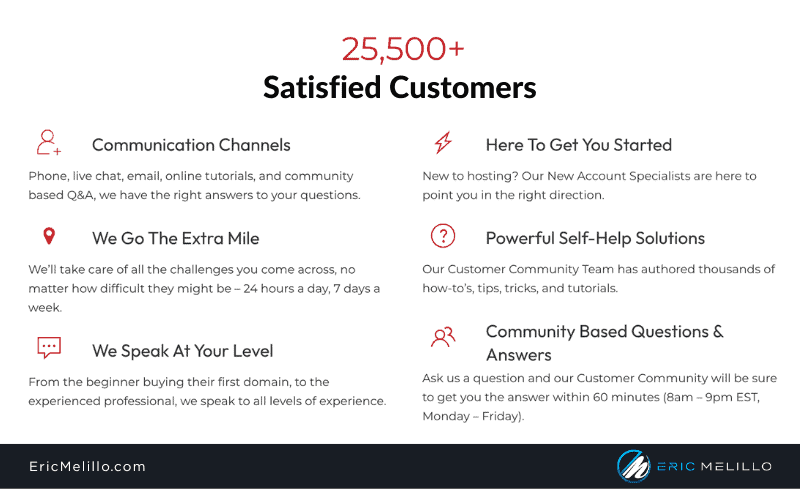 Background, History, and Mission
InMotion Hosting is a web hosting company that has been providing reliable hosting services since its establishment in 2001. With a mission to empower businesses with fast and secure websites, InMotion Hosting has built a solid reputation in the industry.
Company Size and Statistics
As one of the leading hosting providers, InMotion Hosting boasts an impressive track record. They have served over 300,000 customers worldwide and host millions of domains on their servers. Their commitment to customer satisfaction is evident through their high customer retention rate.
Who They Serve
InMotion Hosting caters to a wide range of customers, from small businesses and startups to large enterprises. Whether you're an individual looking for personal website hosting or a business owner seeking robust e-commerce solutions, InMotion Hosting offers plans suitable for various needs.
What Are They Best Known For?
InMotion Hosting is best known for its exceptional customer support and reliable uptime. Their team of experts is available 24/7 via phone, live chat, and email to assist customers with any technical or account-related issues they may encounter. This level of support sets them apart from many other hosting providers in the market.
How They Differentiate from Competitors
One key aspect that differentiates InMotion Hosting from its competitors is their emphasis on speed and performance. They utilize SSD storage drives and advanced caching technologies to ensure fast loading times for websites hosted on their servers. They offer free website migration services, making it easy for customers to switch from other hosts without any hassle.
Highlighting Reputation and Experience
With nearly two decades of experience in the industry, InMotion Hosting has established itself as a trusted name among web hosting providers. They have received numerous awards for their outstanding service quality and reliability. The positive reviews from satisfied customers further attest to their reputation as a top-notch hosting provider.
Summary of Offerings
InMotion Hosting provides a comprehensive range of hosting solutions, including shared hosting, VPS hosting, dedicated servers, and reseller hosting. They also offer specialized WordPress hosting with optimized performance and security features. Customers can choose from various plans tailored to their specific requirements.
Pros:
Reliable uptime and fast loading speeds.
Exceptional customer support available 24/7.
Free website migration services.
Wide range of hosting options to suit different needs.
Cons:
Pricing may be slightly higher compared to some competitors.
Limited storage space on lower-tier plans.
Key Features and Benefits
Various Features Offered by InMotion Hosting
InMotion Hosting offers a range of features that make it an excellent choice for individuals, businesses, and new ventures looking to establish a strong online presence. One standout feature is the provision of free SSL certificates. These certificates encrypt data transmitted between the website and its visitors, ensuring secure communication. With InMotion Hosting, you can protect your website and build trust with your audience without incurring any additional costs.
Another notable feature is their user-friendly website builder. InMotion Hosting provides intuitive drag-and-drop tools that allow even those with limited technical expertise to create stunning websites effortlessly. Whether you're starting a personal blog or launching an e-commerce store, their website builder makes the process seamless and enjoyable.
Improved Website Performance with SSD Storage Technology
One of the key benefits of choosing InMotion Hosting is their utilization of SSD (Solid State Drive) storage technology. Unlike traditional hard drives, SSDs have no moving parts, resulting in faster data access and retrieval times. This translates into improved website performance, reduced loading times, and enhanced user experience. With InMotion Hosting's SSD-powered infrastructure, your website will be able to handle high volumes of traffic without compromising on speed or reliability.
Easy-to-Use Control Panel and One-Click Installations
InMotion Hosting simplifies website management through its easy-to-use control panel. Their custom-built interface allows users to effortlessly navigate through various settings and configurations without any technical hassle. From managing domains to setting up email accounts, everything can be done seamlessly within the control panel.
InMotion Hosting offers one-click installations for popular Content Management Systems (CMS) like WordPress. This means that you can quickly set up your WordPress-powered website with just a few clicks. The streamlined installation process saves time and eliminates the need for manual configurations or complex setups.
90-Day Money-Back Guarantee
In addition to its impressive features, InMotion Hosting offers a 90-day money-back guarantee. This extended period allows users to thoroughly test their services and evaluate if it meets their specific needs. With this generous refund policy, you can sign up with confidence, knowing that if you're not completely satisfied within the first three months, you can request a full refund.
Pros
Industry-Leading Uptime Guarantee
InMotion Hosting offers an impressive uptime guarantee, ensuring that your website remains accessible to visitors around the clock. With a 99.9% uptime guarantee, you can trust that your site will be up and running, minimizing any potential downtime that could impact your online presence.
Free Backups for Enhanced Data Protection
One of the standout advantages of using InMotion Hosting is their inclusion of free backups. They understand the importance of safeguarding your website data and provide regular backups to ensure that you can easily restore your site if anything goes wrong. This feature provides peace of mind, knowing that your valuable information is protected.
Seamless Integration with Popular E-commerce Platforms
For those looking to set up an online store, InMotion Hosting offers seamless integration with popular e-commerce platforms such as WooCommerce and PrestaShop. These integrations make it easy to create and manage your online store, allowing you to showcase products, process payments, and track inventory efficiently.
Generous Resource Allocations in Lower-Tier Plans
Even in their lower-tier plans, InMotion Hosting provides generous resource allocations. This means that even if you're just starting or have a smaller website, you'll have ample storage space, bandwidth, and email accounts at your disposal. You won't feel limited by resource constraints as you grow your online presence.
To summarize:
InMotion Hosting's industry-leading uptime guarantee ensures maximum availability for your website.
Their provision of free backups adds an extra layer of protection for your valuable data.
Seamless integration with popular e-commerce platforms simplifies the setup and management of online stores.
Generous resource allocations in lower-tier plans allow for scalability without compromising performance.
Remember that it's crucial to choose a hosting provider that aligns with the specific needs of your website or business. While these pros highlight some key advantages of InMotion Hosting's services, it's essential to consider other factors such as pricing, customer support, and additional features before making a decision.
Cons
Limited Data Centers
While InMotion Hosting offers reliable services, it is worth noting that they have a limited number of data centers compared to some of their competitors. This means that the geographic coverage may not be as extensive, which could potentially impact website loading speeds for users in certain regions.
Advanced Features Restricted to Higher-Tier Plans or Add-Ons
InMotion Hosting provides a range of features and tools to cater to different website needs. However, it's important to be aware that some advanced features may only be available in higher-tier plans or as add-ons. This means that if you require specific functionality for your website, you might need to upgrade your plan or purchase additional services.
Reported Issues with Customer Support Response Times
While InMotion Hosting generally receives positive feedback regarding their customer support team, there have been occasional reports of slower response times during peak hours or on weekends and holidays. It's essential to consider this aspect if timely assistance is crucial for your business or if you anticipate requiring support during non-standard hours.
Slightly Higher Pricing Compared to Other Providers
When considering hosting options, pricing is often a significant factor. While InMotion Hosting offers competitive rates for their services, it's worth noting that their pricing can be slightly higher compared to some other hosting providers in the market. This difference might be more noticeable when comparing entry-level plans but could level out as you explore higher-tier options.
Hosting Pricing Plans & Services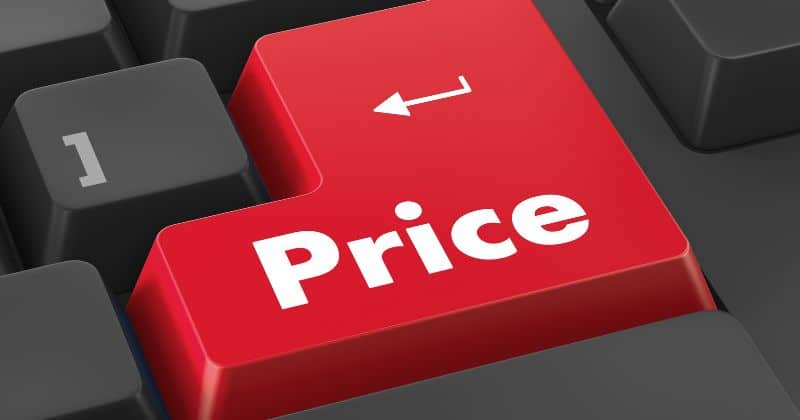 InMotion Hosting offers a variety of hosting plans and services to cater to different needs and budgets. Let's take a closer look at the pricing plans and specialized hosting services they provide.
Hosting Plans and Pricing
InMotion Hosting has options for every type of website. They offer shared hosting, VPS hosting, and dedicated hosting solutions. Each plan comes with its own set of features and benefits.
Shared Hosting Plans
InMotion Hosting provides three shared hosting plans: Launch, Power, and Pro. These plans are suitable for individuals or small businesses looking to establish an online presence.
The Launch plan is perfect for beginners as it allows you to host up to two websites.
The Power plan offers more resources, allowing you to host up to six websites.
The Pro plan is ideal for growing businesses that require additional resources and can accommodate unlimited websites.
All shared hosting plans include unlimited disk space, bandwidth, email accounts, free SSL certificates, free domain registration or transfer, and access to the user-friendly cPanel control panel.
VPS Hosting Plans
For those who need more power and control over their hosting environment, InMotion Hosting offers VPS (Virtual Private Server) hosting. They have three VPS plans available: VPS-1000HA-S, VPS-2000HA-S, and VPS-3000HA-S.
The VPS-1000HA-S plan is suitable for small businesses or websites with moderate traffic.
The VPS-2000HA-S plan offers increased resources for higher traffic volumes.
The VPS-3000HA-S plan is designed for resource-intensive websites or applications that require maximum performance.
With their VPS plans, you get root access, unlimited domains and websites, free server management (including updates), free SSL certificates, SSD storage for faster performance, and the option to choose between cPanel or CentOS with Webuzo control panel.
Dedicated Hosting Options
InMotion Hosting also provides dedicated hosting options for businesses that require maximum performance and customization. They offer Essential, Advanced, and Elite plans.
The Essential plan is suitable for small to medium-sized businesses.
The Advanced plan offers more resources and is ideal for growing websites or applications.
The Elite plan provides the highest level of performance and can handle large-scale websites or applications with ease.
Dedicated hosting plans include a free domain name, unlimited websites, full server management, SSD storage, free SSL certificates, root access, and the choice of either cPanel or CentOS with Webuzo control panel.
Performance & Security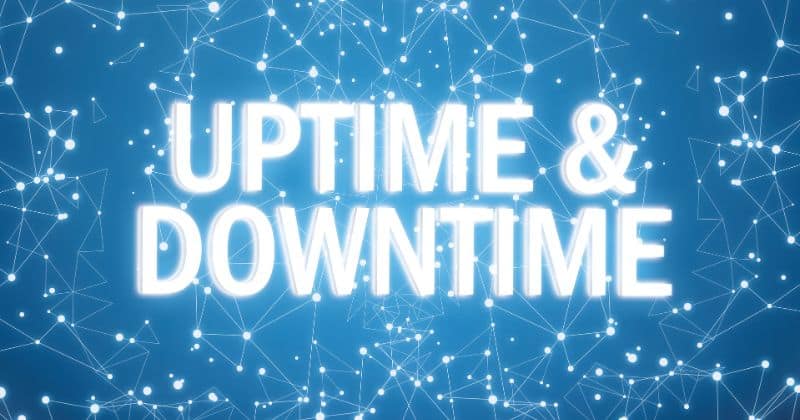 InMotion Hosting prioritizes performance and security to ensure a reliable and safe hosting experience for its users. Let's delve into the various aspects that contribute to their exceptional performance and robust security measures.
Uptime, Speed, and Data Center Locations
InMotion Hosting prides itself on providing high-performance servers with an impressive uptime guarantee. Their commitment to delivering reliable service is reflected in their 99.9% uptime promise. This means that your website will be up and running almost all the time, minimizing any potential disruptions for your visitors.
To further enhance speed and performance, InMotion Hosting utilizes SSD (Solid State Drive) storage technology. Unlike traditional hard drives, SSDs offer faster data retrieval times, resulting in quicker loading speeds for your website. With InMotion Hosting's SSD-powered infrastructure, you can expect improved overall site performance.
In terms of data center locations, InMotion Hosting has strategically placed facilities across both coasts of the United States. These multiple data centers allow for reduced latency and faster response times for visitors accessing your website from different geographical locations.
Advanced Security Measures
Security is a top priority at InMotion Hosting, evident through their comprehensive security suite designed to safeguard your website from potential threats. Here are some of the advanced security features they offer:
Backups: InMotion Hosting provides automated backups as part of their hosting plans, ensuring that you have copies of your website's data in case of emergencies or accidental data loss.
SSL Certificate: To establish secure connections between browsers and websites, InMotion Hosting offers free SSL certificates with all their plans. This encryption protocol ensures that sensitive information transmitted through your website remains protected.
Stress Testing: In order to assess the resilience of their network infrastructure against heavy traffic loads or sudden spikes in demand, InMotion Hosting conducts stress testing regularly.
DDoS Protection: Distributed Denial-of-Service (DDoS) attacks can disrupt your website's availability. InMotion Hosting employs robust DDoS protection measures to mitigate such attacks and maintain uninterrupted service.
2FA (Two-Factor Authentication): InMotion Hosting provides an additional layer of security through 2FA, requiring users to provide a second form of verification, such as a unique code sent to their mobile device, when logging into their hosting account.
Furthermore, InMotion Hosting has partnered with Corero Network Security, a leading provider of network security solutions. This collaboration ensures enhanced protection against emerging threats and helps maintain the integrity of their network infrastructure.
Customer Support & Satisfaction
InMotion Hosting is renowned for its excellent customer support, which is available 24/7 through various channels such as live chat, phone, and email. Users appreciate the ease of access to these support options and have provided positive feedback on the responsiveness and helpfulness of InMotion Hosting's support team.
Support Options
InMotion Hosting offers multiple avenues for customers to seek assistance. Their live chat feature allows users to connect with a support representative in real-time, making it convenient for quick queries or immediate troubleshooting. Phone support is also available, enabling customers to speak directly with a knowledgeable representative who can provide personalized assistance. Users can reach out via email if they prefer written communication or have complex issues that require detailed explanations.
Additional Resources
Apart from their direct support options, InMotion Hosting provides additional resources to assist customers in resolving common issues independently. They offer a comprehensive knowledge base filled with articles covering a wide range of topics related to web hosting, website management, and troubleshooting. These articles are designed to provide step-by-step instructions and solutions for various technical challenges.
Moreover, InMotion Hosting has an extensive collection of video tutorials that cater to different skill levels. These tutorials visually guide users through tasks like setting up email accounts or managing domains, making it easier for beginners or those who prefer visual demonstrations.
Commitment to Customer Satisfaction
InMotion Hosting places great emphasis on customer satisfaction and backs it up with a 90-day money-back guarantee. This guarantee allows users ample time to test their services without any risk. If customers are not completely satisfied within the first 90 days of their subscription, they can request a full refund.
The company's commitment extends beyond just monetary guarantees; they strive to ensure that every customer has a positive experience by providing top-notch account management services. Their dedicated account management team works closely with clients to understand their specific needs and provide tailored solutions accordingly.
Summarization of Real User Reviews
Real users have consistently praised InMotion Hosting's customer support and satisfaction. They appreciate the prompt response times, knowledgeable support team, and the availability of multiple support channels. The positive feedback regarding their customer service further solidifies InMotion Hosting's reputation as a reliable hosting provider.
Alternative Host Providers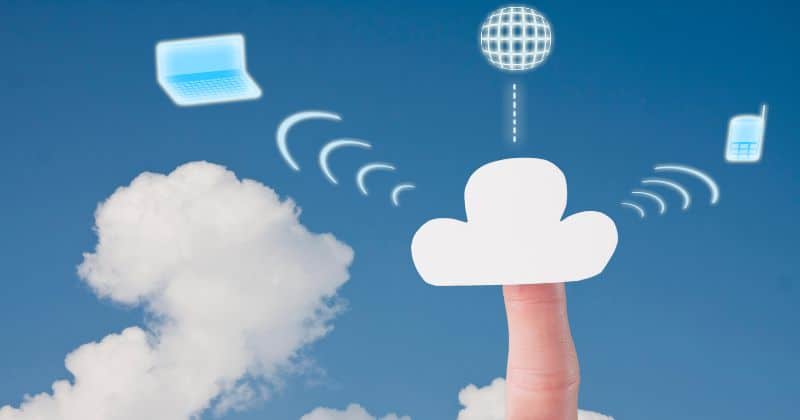 InMotion Hosting is not the only option available. There are several other providers in the market that you can consider. Let's take a look at some alternatives to InMotion Hosting and compare their features, pricing plans, and overall performance.
Compare Features against Competitors
One alternative hosting provider worth considering is Bluehost. Bluehost offers a range of hosting options, including shared hosting, VPS hosting, and dedicated servers. They provide features such as unlimited bandwidth, free SSL certificates, and one-click WordPress installation. Their user-friendly interface makes it easy for beginners to set up their websites.
Another popular choice is SiteGround. SiteGround offers excellent customer support and has a reputation for fast loading times and reliable uptime. They offer various hosting options tailored to different needs, including shared hosting, cloud hosting, and dedicated servers. SiteGround also provides advanced security features like daily backups and proactive server monitoring.
Compare Pricing against Competitors
In terms of pricing plans, Bluehost offers competitive rates starting at $2.95 per month for shared hosting plans. They also provide a 30-day money-back guarantee if you're not satisfied with their services.
SiteGround's pricing starts at $6.99 per month for shared hosting plans but includes additional features like free daily backups and an advanced caching system.
Highlight Key Differences between Alternatives
While InMotion Hosting offers its own unique set of features and benefits, it's essential to understand how these alternatives differ from each other.
Bluehost stands out for its affordability and user-friendly interface. It's an excellent choice for beginners or small businesses looking for cost-effective solutions without compromising on quality.
SiteGround focuses on providing top-notch performance with excellent customer support. If speed and reliability are critical factors for your website, SiteGround might be the better option.
Performance and Reliability Comparison
To evaluate the performance and reliability of these alternatives, it's helpful to consider user reviews and industry benchmarks.
According to various user reviews, InMotion Hosting has received positive feedback for its reliable uptime and fast loading speeds. Customers appreciate their responsive customer support team and the overall ease of use.
Bluehost has also garnered positive reviews for its reliable performance and excellent customer service. Users praise its user-friendly interface and the variety of features provided.
SiteGround is known for its exceptional performance, with users reporting fast loading times and minimal downtime. Their knowledgeable support team is highly regarded by customers.
Final Verdict
In conclusion, InMotion Hosting offers a reliable and feature-rich hosting solution for individuals and businesses alike. With its wide range of pricing plans and services, excellent performance, robust security measures, and dedicated customer support, it stands out as a top choice in the hosting industry. The pros of InMotion Hosting include its fast loading speeds, reliable uptime, free website migration service, and generous money-back guarantee. However, there are a few cons to consider, such as limited storage on lower-tier plans and additional fees for certain features.
If you're looking for a hosting provider that combines affordability with quality service, InMotion Hosting is definitely worth considering. Its user-friendly interface and extensive knowledge base make it suitable for beginners, while its advanced features cater to more experienced users. Whether you're starting a personal blog or running an e-commerce store, InMotion Hosting provides the necessary tools to help your website thrive.
FAQs
Can I upgrade my hosting plan with InMotion Hosting?
Upgrading your hosting plan with InMotion Hosting is straightforward. Navigate to your Account Management Panel (AMP) and select the "Upgrade Plan" option. Various plans are available to suit different needs, and the transition is usually seamless, with minimal downtime.
Does InMotion Hosting provide SSL certificates?
InMotion Hosting offers free AutoSSL certificates for its customers, automatically renewing every 90 days. These SSL certificates are essential for securing data and improving website SEO rankings. For e-commerce or more secure options, paid SSL certificates are also available.
Can I transfer my existing website to InMotion Hosting?
Transferring an existing website to InMotion Hosting is feasible and typically involves a migration process. The company provides free website migration services for cPanel-to-cPanel transfers. Manual migration is also possible for more complex configurations. Minimal service interruption is generally expected during the transition.
What happens if I'm not satisfied with the service?
If dissatisfied with InMotion Hosting, customers can take advantage of the 90-day money-back guarantee for Business, VPS, and Reseller hosting plans. A 30-day guarantee applies to all other hosting products. Refunds exclude domain registration and transfer costs.
Does InMotion offer 24/7 customer support?
InMotion Hosting provides 24/7 customer support through multiple channels including live chat, phone, and email. Support staff are trained to assist with a wide range of issues, from technical troubleshooting to billing inquiries. This ensures uninterrupted service and prompt issue resolution.
Is InMotion a good brand?
InMotion Hosting is considered a reliable brand in the hosting industry, known for its robust performance and extensive features. It offers a variety of hosting solutions, from shared to dedicated servers, and provides 24/7 customer support. User reviews often highlight its uptime and speed.
What is InMotion Hosting best for?
InMotion Hosting excels in offering a wide range of hosting solutions, making it suitable for small businesses, enterprises, and individual users. It is particularly noted for its high-performance servers, extensive feature set, and 24/7 customer support, making it a versatile choice for various hosting needs.
What companies use InMotion Hosting?
InMotion Hosting serves a diverse clientele ranging from small businesses and startups to larger enterprises across various industries. Although specific company names are proprietary information, the hosting provider is known for its versatility in accommodating different types of websites and applications.
Is InMotion Hosting free?
InMotion Hosting is a paid service, offering a variety of plans to suit different hosting needs. While it does not provide free hosting, it offers a range of value-added features like free website migration and SSL certificates. Money-back guarantees are also available for certain plans.