Starting a blog can seem challenging at first. A photography blog lets you share your passion for taking pictures. But many people aren't sure how to get started. The good news is that launching a photography blog is very achievable with the right information and step-by-step guidance.
How to Start a Photography Blog involves choosing a specific niche, finding your creative voice, and selecting the best platform for your needs. It takes commitment, consistency, and patience. The payoff of having your own photography blog is the ability to showcase your work, build a community, and potentially monetize your skills.
You'll get insider tips on creating compelling content, promoting your blog, and growing an engaged audience. By the end, you'll have the knowledge and roadmap to launch your own photography blog and accomplish your goals successfully. Let's dive in!
Choose Your Photography Blog Niche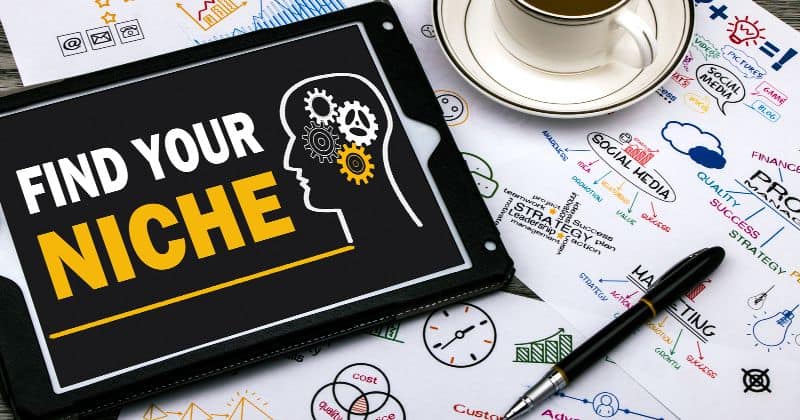 The first crucial step in launching a photography business or blog is selecting an appropriate niche. This choice plays a pivotal role in defining your target audience and understanding who your competitors might be.
Reflect on the type of photography you're passionate about, the kinds of photos you capture, and what subjects you're keen to blog about. Concurrently, consider blog names that resonate with your niche and photography style. Before finalizing a domain name, ensure it's available and easy for your potential audience to remember.
Nailing the Right Niche for Success
Investing time selecting the appropriate niche can enhance your chances of creating a successful photography blog.
Once you've identified your niche and the content direction and understood your potential audience, the next steps include researching the competition and choosing a suitable blogging platform that caters to your needs.
With a well-selected niche and dedicated effort, your photography blog will stand apart from others.
Identify Your Target Audience
You must first identify your target audience to ensure your photography blog's content hits the mark. This involves understanding the attributes of your ideal reader, such as their age, demographics, socioeconomic status, and needs.
Consider your passions and concentrate on topics where you can deliver high-quality, consistent content. While choosing a domain name, using your own name could be an option, or creating a catchy, memorable name that reflects your blog's niche or style could also be appealing.
Crafting an Attractive and Unique Domain Name
When picking a domain name for your blog, it should appeal to a broad audience and stand out as unique. Short, alliterative, creative domain names often strike a chord. Adding unique words or phrases could enhance your blog's uniqueness.
Begin with a concept, use tools to check availability, and avoid expensive domain names. Remember to keep your options open and explore different creative routes.
Researching Your Competition
Understanding your competition is a critical step in creating a successful photography blog. Identify potential competitors and scrutinize their online presence, including blog topics, website themes, and overall design.
Use tools like Ahrefs, BuzzSumo, and SimilarWeb to delve deeper into competitors' content and traffic patterns. This will give you a clearer idea of what content resonates with readers and which topics are yet to be fully explored.
Analyzing the strengths and weaknesses of other successful photography blogs will provide you with insights to refine your own blog further. This process can inform you about popular topics, types of content favored by photography bloggers, and strategies to make your blog distinct. With diligent research and creativity, your blog can become a beacon in the photography blogging space.
Select a Suitable Domain Name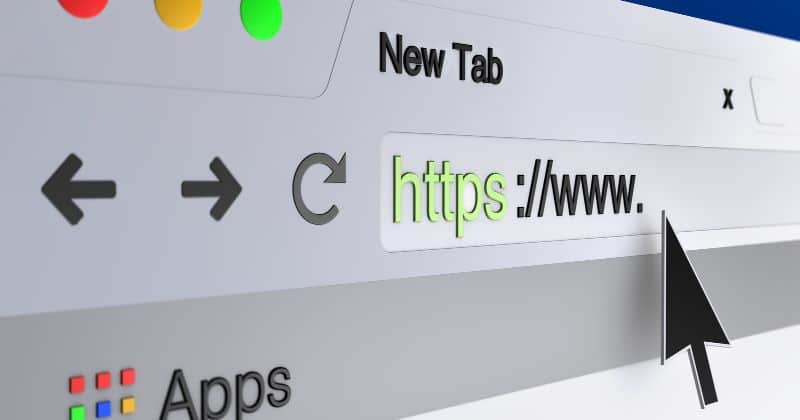 Choosing the right domain name for your photography blog is an important step in creating a successful photo blog. A domain name is the address of a website on the Internet, and it's important to choose one that is memorable and reflects your niche or style. It should also be easy to spell, pronounce, and type, as this will help potential readers find your photo blog online.
Additionally, using an available domain name is important so you don't have to purchase an existing domain name from someone else. By following these steps, you can ensure a memorable domain name that reflects your niche and is available.
Brainstorm Ideas
When brainstorming ideas for a domain name, it's important to consider the purpose of the website and the target audience. Avoid using numbers, hyphens, and double letters when creating a domain name. It's important to keep it short, sweet, and unique.
Furthermore, when creating a domain name, it's helpful to think of words that relate to the niche or style of the photography blog and combine them to create a memorable name. For example, if a wedding photographer is creating a blog, they could consider combining words such as "wedding," "photo," and "shoot" to create a name such as "WeddingPhotoshoot." Additionally, using keywords associated with the blog can help potential readers find the website more easily.
Using a domain name suggestion tool such as Nameboy is also helpful in generating creative ideas for blog names. By following these tips, you can create a domain name that is brandable, easy to remember and reflects your brand and what you do.
Check Availability
The most reliable way to check if a domain name is available is to use a domain name search tool such as Domain.com, GoDaddy, or Nameboy. These tools allow you to search for available domain names and complete registration quickly. You can also use a domain registration site like Hover or GoDaddy to find and purchase a domain name.
It's important to ensure you own the domain name after registering it. Choosing a host in the same country as you and your expected visitors is also beneficial, as this can help ensure faster loading speeds. Lastly, when purchasing a domain name, paying for it yearly to save 25%, around $60 over 12 months, is recommended.
You can set up your photography blog once you have found the perfect domain name.
Choose a Blogging Platform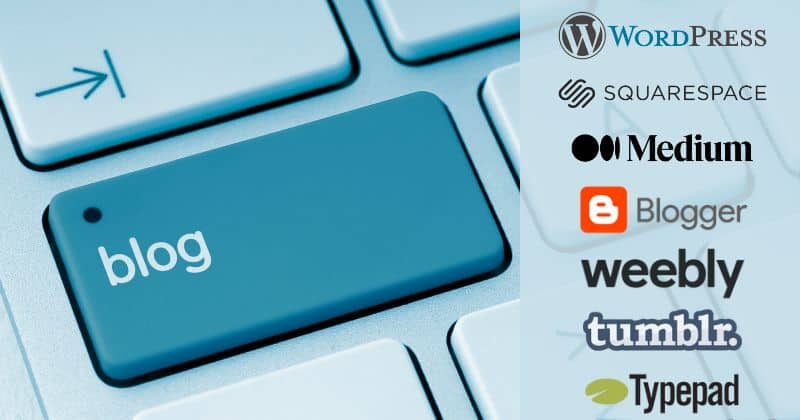 Remember to assess several factors When deciding on a blogging platform. These include its scalability, how flexible it is, your budget, the level of control it offers, and potential for monetization.
WordPress is commonly endorsed for its customization options and control, while Wix is beneficial for beginners who focus on quick set-up and design.
WordPress for Professionals
WordPress.org is an optimal choice for a professional photography blog. It provides extensive customization options through a wide range of plugins and free themes. To use WordPress, you'll need to purchase and install a hosting account, which is manageable in a few steps.
Paid Hosting for a WordPress Site
While free hosting is available, paid services like WPX Hosting, Bluehost, or SiteGround offer significant advantages for WordPress Hosting. These include faster load times, superior customer service, and better security features.
WPX Hosting is ideal for photographers – their team can handle the installation and setup, leaving you free to create content.
Simplicity with Squarespace
Squarespace is another strong platform for a photography website or blog. It's an all-in-one solution, bundling hosting, domain name, and design elements together. This makes it ideal for photographers without time researching and setting up a website. However, Squarespace doesn't offer as many customization options as WordPress.
Other Blog Platform Options
Many other blogging platforms, such as Blogger, Tumblr, Ghost, and Medium, are available. Each has unique advantages and disadvantages, so careful research is crucial before choosing between blog platforms. Features include ease of use, customization options, security, and other key features.
Platform Features and Limitations
Regardless of your choice, ensure you thoroughly investigate the features and limitations of each platform. This helps ensure it meets your individual needs and goals.
Set Up Hosting and Install WordPress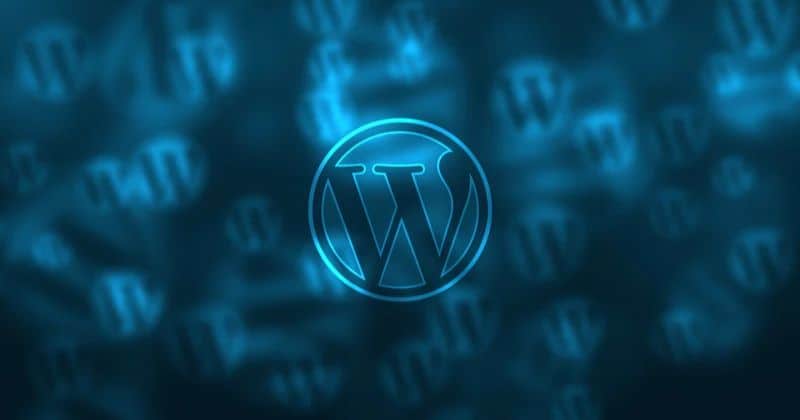 Starting your photography blog begins with hosting and installing WordPress, the world's most popular blog platform.
Picking a Blog Hosting Provider
To kickstart your photography blog, purchase hosting from a reputable provider and proceed with the installation wizard. DreamHost, renowned for its reliability and popularity with sources like WordPress.org and CNET, is a solid choice.
They offer discounted business plans supporting up to 5 websites with free domain registration.
Installing WordPress on DreamHost
Once you register with DreamHost, you'll receive login details for your web hosting control panel. This is where you install WordPress and start building your blog.
After WordPress installation, you'll gain access to the dashboard to manage and personalize your blog. You can select themes, add plugins, craft posts, and create pages here.
Managing Your Blog
WordPress offers many free themes, but premium ones are also available from third-party websites. The dashboard can also manage other blog features like user accounts, comments, and media.
Optimizing Your Blog with Plugins
Adding essential WordPress plugins enhances your blog's performance. Sucuri, a free plugin, regularly scans your blog for vulnerabilities and alerts you of breaches.
WP Super Cache improves loading speed, while UpdraftPlus schedules regular backups to prevent data loss.
Choose a Theme For Your Photography Blog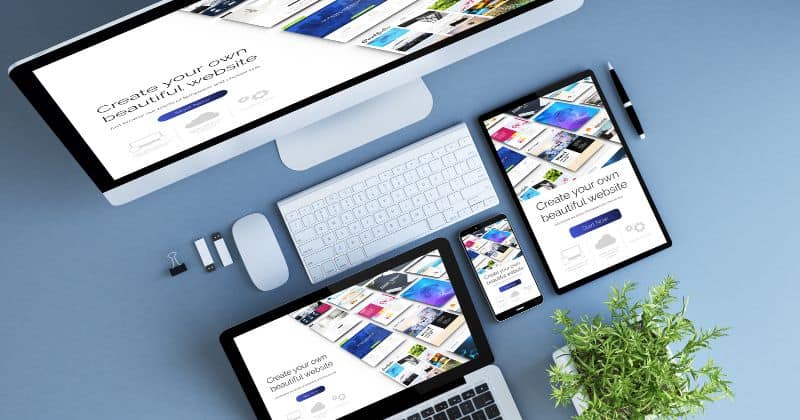 A key element of creating a prosperous blog is choosing the right theme, which can set the tone for your entire site.
Criteria for Choosing a WordPress Theme
Choosing the right theme is crucial for a successful photography blog. It should be responsive, SEO friendly, compatible with plugins, and user-friendly. Places to find themes include ThemeForest, StudioPress, and various inspirational website designs.
Your theme choice should reflect your brand's aesthetic, the photography type showcased, and the required functions.
Using WordPress CMS for Your Blog
WordPress CMS is great for creating a photography blog. It accommodates features like blogs, portfolios, booking forms, and sales galleries. Multiple themes and plugins are available to tailor your blog's appearance.
GeneratePress and Astra are two excellent, highly customizable options, with the latter offering a free or premium version.
I used Astra for almost 5 years and now exclusively use GeneratePress. IMHO it's the best theme for serious bloggers!
Install WordPress Plugins
Plugins further enhance your blog's features. For instance, Smash Balloon Instagram Feed Pro can add an Instagram feed.
Other plugins, like SEO plugins, can optimize your blog traffic by analyzing pages and posts for SEO scores and studying reader behavior. Consider plugins for contact forms, Google Analytics, security, and backups too.
PRO TIP: It may be tempting to install lots of plugins – but don't! Installing plugins too many will slow your site down. So I'll only install the essentials like RankMath, WP Rocket, ShortPixel Image Optimizer, GeneratePress premium, GenerateBlocks. I run all of my sites perfectly with minimal plugins.
Making Your Blog Unique with Themes
Ultimately, opt for a theme that makes your blog unique. Kadence, a lightweight, fast-loading, highly customizable free theme, is a good pick.
Premium WordPress themes offer more customization options, giving your blog a unique look. Complemented with apt plugins, the right theme can help build a professional photography blog primed for success.
Create Essential Pages & Logo
Starting to set up your blog involves creating critical pages and a unique logo that best represents your photography blog.
The Essential Pages
After selecting your blog's theme, the next step involves creating vital pages. The 'About' page introduces readers to your blog and the photographer. Include details like your experience, mission, and a short bio.
A 'Contact' page is crucial for facilitating communication. Provide an email address and other relevant contact details. Finally, the blog page should contain a list of all posts and intriguing photography-related topics that readers might find interesting.
Crafting Your Logo
Your blog's logo, which is its face, must be distinctive and memorable. You can create one using software like Adobe Photoshop or Illustrator or hire a professional designer.
If you're on a budget, online logo makers are affordable. They allow you to pay a small fee for high-resolution logo files.
Building Content with Images
In your photography blog, images and videos are vital. You can either use your own photos or utilize stock images.
Editing photos lets you maximize image use, allowing you to remove backgrounds, create collages, and add effects. Including a featured image in your post is necessary as it helps readers identify the post and draws them in.
Begin Blogging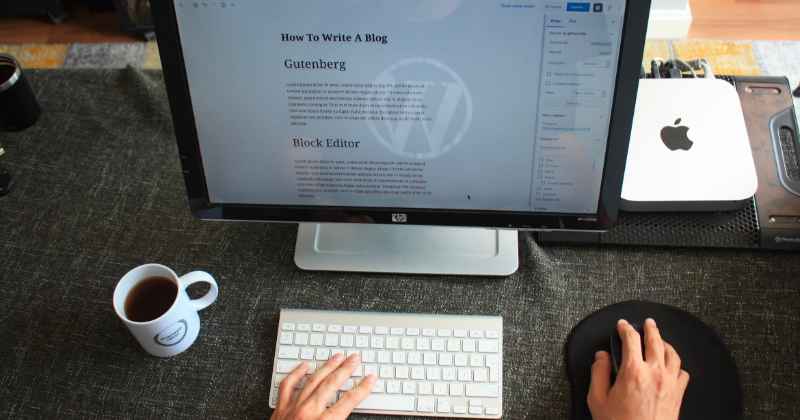 With the essential foundational work done, like finalizing your pages and logo, it's time to plunge into the heart of blogging – content creation.
Crafting High-Quality, Engaging Content
The secret to successful blogging is creating high-quality content that resonates with your audience. Consider topics that interest your readers and align with your photography blog's niche. Ensure to include keywords in your posts to enhance SEO, and always remember to aim for equally informative and captivating content.
Utilizing Images Effectively in Your Blog Posts
A picture is worth a thousand words, especially in a photography blog. Including images that harmonize with your content is crucial.
If you don't own the rights to certain images, consider purchasing stock photos or using free ones from sites like Pixabay or Unsplash.
Displaying your work or featuring the work of other photographers showcases your skills and builds a sense of community with other professionals in your field.
Tailoring Your Content to Your Niche
One way to ensure your content hits the mark is by tailoring it to your selected niche. Share your knowledge through tutorials on using specific photography gear, provide tips for enhancing different photography styles, like wedding photography, or recount your professional experiences with photography projects.
Understanding your target audience allows you to tailor your content to their needs, ensuring a higher engagement rate. So, whether it's a tutorial on using the latest photography gear or tips on improving certain photography styles, your content should always be relevant to your audience.
Another strategy to keep your content fresh and interesting is to stay up-to-date with the latest trends and incorporate them into your blog posts. Remember, a successful blog isn't just about what you want to share; it's about what your readers want to learn and engage with.
Promote Your Photography Blog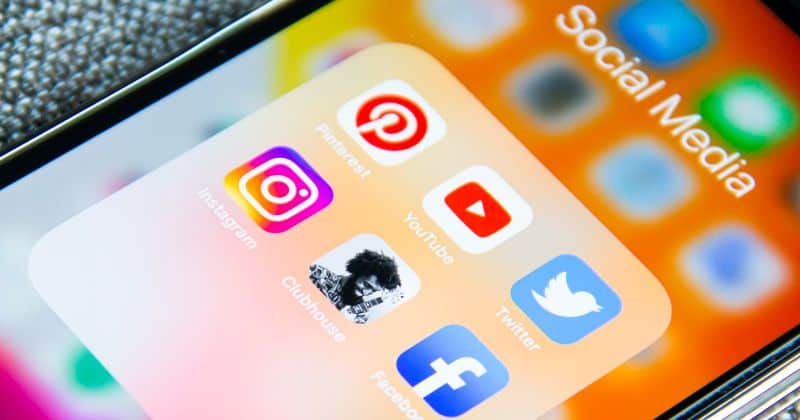 Promoting your blog is key to reaching the right audience and driving traffic to your site.
Developing Promotion Strategies
You'll need a promotion strategy to promote your blog and attract more traffic. This could include telling friends and family, using social media, guest posting, joining forums, and leveraging SEO.
Word-of-mouth and Social Media
One effective way to promote a photography blog is by telling friends and family. Ask them to visit your blog, leave comments, share your posts, and recommend them to their friends. Also, utilize social media to share links to your blog and join groups where your target audience hangs out.
Guest Posting and Forums
Guest posting on popular photography blogs in your niche can expose you to a wide audience. Joining photography-related forums and sharing your blog link can also attract potential readers.
Leveraging SEO
Use SEO to improve your blog's ranking and increase its visibility in Google. Integrating your blog with Instagram can drive more visitors to your blog.
Sharing your latest blog posts on your Instagram feed and engaging with other photographers can also increase your blog's traffic.
Combining SEO, social media promotion, guest posting on other blogs, forums, and word-of-mouth can effectively promote your photography blog and expand your reach.
Monetize Your Photography Blog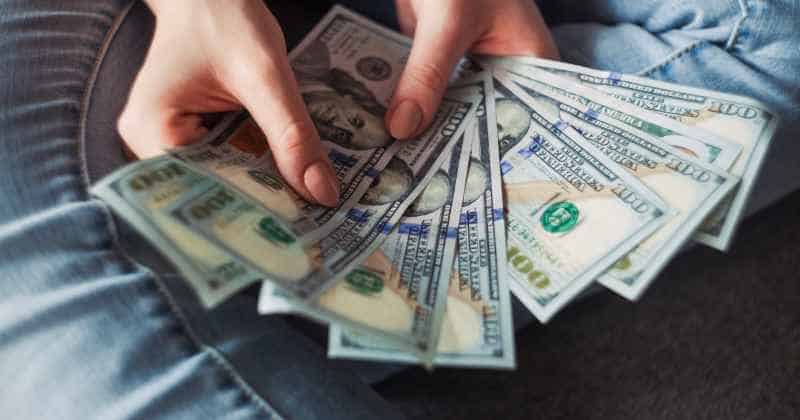 There are several ways to monetize a blog and turn it into a business. You can explore different monetization options once you have established a successful photography blog and an engaged audience. Affiliate marketing, advertising, selling prints and merchandise, and providing consulting services are some of the most popular ways to monetize a photography blog.
One of the key elements to monetizing a photography blog is leveraging SEO to attract customers. This means optimizing your content for search engines, using relevant keywords to target potential customers, and creating highly engaging and informative content. By optimizing your website for SEO, you can make it easier for potential customers to find your blog and services.
In addition to SEO, creating informational products can be a great way to monetize your photography blog. Creating ebooks, audiobooks, online courses, or guides can help other photographers succeed. These resources can benefit photographers who wish to achieve their goals. This is an effective way to generate income and build credibility as a photographer.
Your Turn
Starting a photography blog is a great way to showcase your work, create new income streams, and reach a wider audience. With the right guidance and a few essential steps, you can be on your way to building a successful photography site that fits your needs, skills, and aspirations.
Through careful consideration of a suitable photography niche, target audience, and domain name, as well as choosing the right blogging platform, setting up hosting and installing WordPress, creating webpages and logos, and monetization opportunities, launching your own photography blog is possible in just a few steps.
Once you have all the necessary components in place, it's time to start blogging and explore the unique opportunities for marketing and promotion for further blogging success.
Frequently Asked Questions
What do you write in a photography blog?
In a photography blog, write about your experiences, techniques, and tips and showcase your work. Include posts about specific projects, behind-the-scenes insights, gear reviews, editing tutorials, photography styles, and industry trends. Engage readers by sharing personal anecdotes and inviting feedback on your content.
Do photographers need a blog?
A blog is essential for photographers as it is a marketing tool, allowing them to showcase their work, improve SEO, build an audience, and engage with potential clients. It also helps create personal relationships with customers, building loyalty and trust while improving search engine visibility and attracting a wider audience to their portfolio.
Where is the best place to start a photography blog?
The best place to start a photography blog is on a user-friendly platform like WordPress, Wix, or Squarespace. These platforms offer customizable templates, responsive designs, and integration with social media, making them ideal for showcasing and promoting your photography work online.
How do I start my own photography blog?
To start your own photography blog, follow these steps: choose a blogging platform (e.g., WordPress, Wix, or Squarespace), select a domain name, pick a template, customize the design, create compelling content (including images and text), optimize posts for SEO, and promote your blog on social media and networking sites.
How can I start a photography blog?
To initiate a photography blog, first select a robust content management system like WordPress. Secure a domain name and hosting, then install a photography-centric theme. Incorporate essential features such as a portfolio, blog posts, and a contact page. Optimize for SEO by using meta-descriptions, image alt text, and keyword-focused content. Frequent updates are essential for sustained visibility and engagement.
What should be included in a photography blog?
A well-structured photography blog should feature a portfolio of high-quality images, instructional articles, and gear reviews. Additionally, it may include client testimonials and a service booking section. Search engine optimization elements like meta-descriptions and image alt text are crucial for online visibility. Content variety and regular updates are key for sustained audience engagement.
Where is the best place to start a photography blog?
The best place to start a photography blog can vary based on your needs. If you're looking for ease of use and a built-in audience, platforms like Instagram, 500px, and Flickr are suitable. Squarespace offers a balance of customization and ease, providing you with your own website. WordPress with dedicated hosting is a better option for those seeking full control over customization.
Can you make money with a photography blog?
A photography blog can generate income through various channels such as affiliate marketing, sponsored posts, and selling digital products or services. Effective monetization often requires high-quality content, a targeted audience, and a solid marketing strategy. Earnings can vary widely based on traffic and engagement levels.
Are photography blogs worth it?
Photography blogs can offer substantial value in terms of personal branding, audience engagement, and potential revenue streams like affiliate marketing or digital product sales. However, achieving profitability and high traffic often necessitates a well-executed content and SEO strategy, along with regular updates and marketing efforts.