This blog post aims to provide valuable insights into GoDaddy's offerings and the importance of choosing the right web hosting provider. A comprehensive GoDaddy review can be incredibly helpful for decision-making.
GoDaddy, a well-known name in the web hosting industry, has gained popularity and a solid reputation over the years. This review will delve into its features, support options, and alternatives available in the market. The intention is to present an unbiased analysis based on a thorough methodology that includes various tests performed and tools used.
By examining GoDaddy's hosting solutions, website building capabilities, unlimited websites feature, global web reach, free domain name, and SSL certificate offers, as well as its position as a trusted domain registrar and site builder, readers can determine if GoDaddy is indeed the right choice for their specific website needs.
We evaluate web hosting providers based on our review guidelines and the key criteria of – performance, reliability, support, and pricing.
To measure performance, we conduct speed tests and analyze traffic handling capabilities.
For reliability, we monitor uptime records over an extended timeframe.
We thoroughly evaluate customer support by monitoring public channels such as Twitter, Google reviews, BBB, Trustpilot, and Facebook groups. This allows us to assess each hosting provider's customer service responsiveness, reputation, and satisfaction levels.
We compare pricing tiers to provide accurate cost information. Our team of experts performs hands-on research and analysis. We are committed to providing transparent, unbiased reviews.
Overview of GoDaddy
Background, History, and Mission
GoDaddy is a well-known web hosting and domain registration company that has been around since 1997. Their mission is to empower individuals and businesses to create a successful online presence. They started as a small startup and have grown into one of the largest domain registrars in the world.
Company Size and Statistics
With over 20 million customers worldwide, GoDaddy has established itself as a leading player in the industry. GoDaddy manages more than 80 million domain names and provides hosting services for millions of websites on their GoDaddy hosting platform. Their global reach extends to multiple countries, making them accessible to users from various parts of the world.
Who They Serve
GoDaddy caters to a wide range of customers, including individuals, small businesses, entrepreneurs, and even larger enterprises. Whether you're an aspiring blogger looking for a personal website or a business owner in need of an e-commerce platform, GoDaddy offers solutions tailored to your specific needs.
What Are They Best Known For?
GoDaddy is best known for its user-friendly website builder and domain registration services. Their website builder allows users with little to no technical knowledge to create professional-looking websites easily. They offer affordable domain registration options that make it convenient for anyone to secure their desired web address.
How They Differentiate from Competitors
One key aspect that sets GoDaddy apart from its competitors is its extensive suite of tools and resources designed to help users succeed online. From search engine optimization (SEO) tools to marketing solutions like email marketing and social media integration, GoDaddy provides everything needed for a comprehensive online presence.
Furthermore, their customer support stands out with 24/7 availability via phone or live chat. This ensures that customers can receive assistance whenever they encounter any issues or have questions about their services.
Highlight Their Reputation and Experience
With over two decades of experience in the industry, GoDaddy has built a solid reputation for reliability and trustworthiness. They have consistently delivered top-notch services to millions of customers worldwide, earning their trust and loyalty.
Summary of Offerings
In addition to domain registration and website building tools, GoDaddy offers a wide range of services to enhance your online presence. These include web hosting, email marketing, SSL certificates for secure transactions, online store capabilities, and more. They provide comprehensive solutions that cover all aspects of running a successful website.
Key Features and Benefits
Essential Features for Your Website
GoDaddy offers a comprehensive suite of features that make it an excellent choice for individuals and businesses looking to establish a strong online presence. With their basic plan, you get unlimited bandwidth and storage space, ensuring that your website can handle high levels of traffic without any performance issues. This means that whether you have a small personal blog or a large e-commerce store, GoDaddy has got you covered.
Their user-friendly website builder is perfect for beginners or those without coding skills. You don't need to be an expert in web development to create a professional-looking website. The intuitive drag-and-drop interface allows you to easily customize your site's layout, add images and videos, and even integrate social media feeds. It's a great tool for anyone looking to quickly launch their online presence.
Additional Perks That Make GoDaddy Stand Out
When you sign up with GoDaddy, you also enjoy some additional perks that enhance your overall experience. One such perk is the free domain registration that comes with certain plans. This means that you can choose and register your desired domain name without any extra cost.
Moreover, GoDaddy provides SSL certificates with select plans as well. An SSL certificate ensures secure communication between your website and its visitors by encrypting sensitive information such as credit card details or login credentials. Having an SSL certificate not only protects your customers but also helps build trust in your brand.
Powerful Marketing Tools at Your Fingertips
For businesses looking to expand their reach and engage with their audience effectively, GoDaddy offers robust email marketing tools. With these tools, you can create professional email campaigns, manage subscriber lists, track campaign performance metrics, and more. It's an all-in-one solution that simplifies the process of reaching out to potential customers and nurturing existing ones.
Whether you're just starting out or have an established business, GoDaddy has plans to suit your needs. Their economy plan provides a cost-effective option for individuals or small businesses looking to establish an online presence. The deluxe plan offers additional features and resources, making it suitable for growing businesses. And for those who need advanced capabilities, the ultimate plan provides even more power and flexibility.
Pros
Reliable uptime performance
GoDaddy is known for its reliable uptime performance, ensuring minimal downtime for websites hosted on their servers. This means that your website will be up and running smoothly, allowing visitors to access your content without any interruptions. With GoDaddy's robust infrastructure and advanced technology, you can trust that your website will be available to users whenever they need it.
Extensive selection of customizable templates
One of the advantages of using GoDaddy is its extensive selection of customizable templates. Whether you're a beginner or an experienced web designer, you'll find a wide range of professionally designed templates that can be tailored to suit your needs. These templates are user-friendly and allow you to create a visually appealing and professional-looking website without the need for coding skills.
Affordable pricing options
GoDaddy offers affordable pricing options suitable for individuals, small businesses, and enterprises alike. They have different plans to cater to various budgets and requirements. Whether you're just starting out or looking to expand your online presence, GoDaddy has flexible pricing options that won't break the bank. You can choose from shared hosting plans, virtual private servers (VPS), dedicated servers, or even WordPress-specific hosting.
Easy integration with popular content management systems (CMS)
Another advantage of using GoDaddy is its seamless integration with popular content management systems like WordPress. If you prefer using WordPress as your CMS, GoDaddy makes it easy for you by providing one-click installations and automatic updates. This allows you to focus on creating great content rather than worrying about technical aspects.
Cons
Limited customer support channels available compared to some other hosting providers
GoDaddy offers customer support through various channels, including live chat, phone, and email. However, when compared to some other hosting providers in the market, GoDaddy's customer support options may seem limited. While they do offer multiple avenues for assistance, some users might prefer additional channels like social media or community forums.
Some users may find the interface overwhelming due to the extensive range of features
GoDaddy provides a wide range of features and services to cater to different website needs. However, this extensive range can sometimes make the interface appear overwhelming for certain users. With so many options and settings available, it might take some time for beginners to navigate and understand all the functionalities offered by GoDaddy.
Additional costs associated with certain add-ons or premium features
While GoDaddy offers competitive pricing plans for their hosting services, it is important to note that there may be additional costs associated with certain add-ons or premium features. For example, if you require advanced security measures or specialized applications like WooCommerce for your e-commerce site, these may come at an extra cost. It's essential to carefully review the pricing structure and consider any additional expenses before making a decision.
Mixed reviews regarding customer satisfaction levels
GoDaddy has received mixed reviews from users. While some customers have had positive experiences with their services and support team, others have reported issues or challenges. It is always advisable to research and read reviews from multiple sources before committing to a specific hosting provider.
Hosting Pricing Plans & Services
GoDaddy offers a range of hosting plans and services to cater to different needs and budgets. Let's take a closer look at the various hosting plans, pricing options, and specialized services they provide.
Hosting Plans & Pricing
GoDaddy provides a variety of web hosting plans to suit different requirements. Here are some of the hosting plans they offer:
Shared Hosting: This is an affordable option where multiple websites share resources on a single server.
VPS (Virtual Private Server) Hosting: With VPS hosting, you get dedicated resources within a virtual environment.
Dedicated Servers: Ideal for high-traffic websites or resource-intensive applications, dedicated servers provide exclusive access to all server resources.
WordPress Hosting: GoDaddy offers specialized hosting packages tailored specifically for WordPress websites, ensuring optimal performance and security.
Each plan comes with its own set of features and pricing options:
Shared Hosting: GoDaddy's shared hosting plans start as low as $2.99 per month and include features like free domain registration, unmetered bandwidth, and one-click installs for popular CMS platforms like WordPress.
VPS Hosting: The VPS plans range from $4.99 to $74.99 per month, depending on the level of resources required. These plans offer scalability, root access, and enhanced performance compared to shared hosting.
Dedicated Servers: GoDaddy's dedicated server hosting starts at $89.99 per month and goes up based on customization options such as CPU cores, RAM, storage capacity, etc.
WordPress Hosting: The WordPress hosting plans start at $6.99 per month and include features like automatic updates, daily backups, malware scans, and pre-installed themes/plugins.
Comparing Prices & Affordability
When considering web hosting providers, it's essential to compare prices with competitors to assess affordability. While GoDaddy offers competitive pricing, it's always a good idea to evaluate the value you're getting for your investment.
Here are some factors to consider when comparing hosting prices:
Features: Compare the features included in each plan and determine if they align with your website's needs.
Performance: Assess the server performance, uptime guarantees, and page load speeds offered by different providers.
Scalability: Consider whether the hosting provider allows easy scalability as your website grows.
Customer Support: Evaluate the level of customer support provided by each hosting company.
Special Offers & Discounts
GoDaddy often provides special offers and discounts on their hosting plans. These can include introductory pricing for new customers or promotional deals during specific periods.
Performance & Security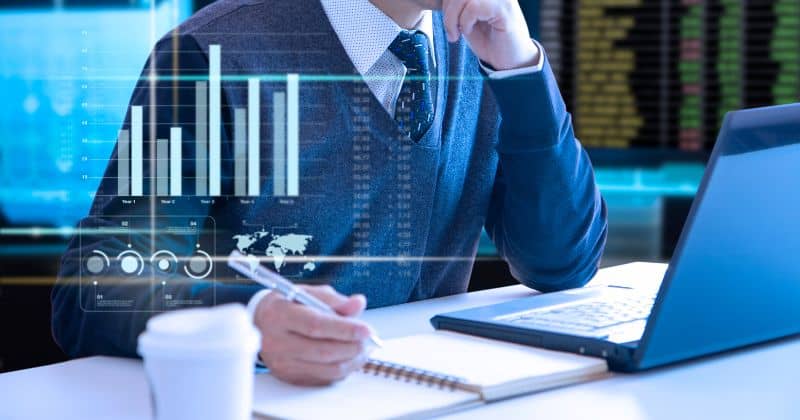 GoDaddy is committed to providing reliable and fast website performance, ensuring that your website stays up and running smoothly. They offer a range of features and technologies to enhance both the performance and security of your website.
Uptime & Speed
Uptime is crucial. GoDaddy understands this and strives to deliver exceptional uptime for their customers. With their robust infrastructure and state-of-the-art data centers located around the world, they ensure that your website remains accessible at all times.
GoDaddy utilizes advanced technologies like SSD storage, which significantly improves the speed and performance of your website. By using SSDs instead of traditional hard drives, data can be accessed much faster, resulting in quicker load times for your visitors.
Security Features
Security is a top priority for any website owner, and GoDaddy offers a variety of features to keep your site safe from potential threats. They provide basic security measures such as SSL certificates, which encrypt the data transmitted between your website and its visitors.
Furthermore, GoDaddy conducts regular malware scanning to detect any malicious code or files that could harm your site's integrity. This proactive approach helps ensure that your website remains secure and protected against cyber attacks.
DDoS Protection
GoDaddy also offers DDoS protection to safeguard your website from distributed denial-of-service attacks. These attacks can overwhelm servers with an excessive amount of traffic, causing websites to become inaccessible. By implementing robust DDoS protection measures, GoDaddy can mitigate these attacks effectively and keep your site online even during high-traffic periods.
Data Center Locations
To further enhance performance and reduce latency, GoDaddy has strategically placed data centers in various locations worldwide. This global presence allows them to serve content closer to users, resulting in faster loading times regardless of where your audience is located.
By having multiple data center locations spread across different regions, GoDaddy ensures that your website can handle high volumes of traffic and provide a seamless user experience.
Customer Support & Satisfaction
When using a service like GoDaddy, it's essential to have reliable customer support that can assist you whenever you need help. Let's take a closer look at the customer support and satisfaction offered by GoDaddy.
Support Options
GoDaddy offers various support options to ensure ease of use and provide assistance when needed. They understand that not all users have the same level of technical expertise, so they strive to cater to everyone's needs. Some of the available support channels include:
Live Chat: GoDaddy provides live chat support, allowing you to connect with a representative in real-time for immediate assistance.
Phone Support: If you prefer speaking directly with someone, GoDaddy offers phone support where you can reach out and speak with a knowledgeable representative.
Knowledge Base: For those who prefer self-help options, GoDaddy has an extensive knowledge base filled with articles, tutorials, and guides to help users navigate through common issues.
Response Times and Availability
Response times are crucial. GoDaddy understands this and strives to provide prompt assistance to their customers. Their dedicated support staff is available 24/7 throughout the year, ensuring that help is always just a click or call away.
Furthermore, GoDaddy has received accolades and awards for their exceptional customer satisfaction. These recognitions further validate their commitment to providing unmatched reliability and excellent customer service.
Real User Reviews
To get an idea of what customers think about GoDaddy's customer support, let's take a look at some real user reviews:
"I had an issue with my website not loading properly, so I contacted GoDaddy's live chat support. The representative was friendly and patient as they walked me through troubleshooting steps until we resolved the problem."
"I called GoDaddy's phone support regarding an issue with my email setup. The support agent was knowledgeable, and we quickly resolved the issue. I appreciated their professionalism and prompt assistance."
These testimonials highlight positive experiences with GoDaddy's customer support, emphasizing the helpfulness and expertise of their support staff.
Alternative Host Providers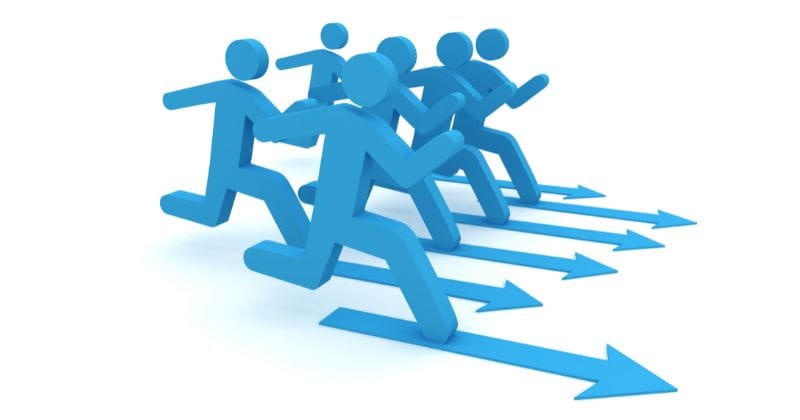 GoDaddy is not the only option available. There are several alternative hosting providers that offer competitive features and pricing. Let's take a look at some of these alternatives and what they have to offer.
Bluehost
Bluehost is a popular web host known for its reliable performance and excellent customer support. It offers a range of hosting plans suitable for different types of websites, from small blogs to large e-commerce sites. Bluehost provides features such as free domain registration, unlimited bandwidth, and one-click WordPress installation.
Pros:
Reliable performance
Excellent customer support
Free domain registration
Cons:
Renewal prices can be higher than the initial sign-up price
SiteGround
SiteGround is another well-regarded hosting provider that offers top-notch performance and security features. They have data centers located worldwide, ensuring fast loading speeds for your website visitors. SiteGround also provides daily backups, free SSL certificates, and easy WordPress installation.
Pros:
Fast loading speeds
Enhanced security features
Free SSL certificates
Cons:
Limited storage space on their entry-level plans
HostGator
HostGator is a popular choice for both beginners and experienced website owners alike. They offer affordable hosting plans with unlimited storage and bandwidth. HostGator also provides an easy-to-use website builder tool, making it simple to create professional-looking websites without any coding knowledge.
Pros:
Affordable hosting plans
Unlimited storage and bandwidth
Easy-to-use website builder tool
Cons:
Customer support response times can sometimes be slow
While GoDaddy may have its own set of advantages, exploring alternative options like Bluehost, SiteGround, or HostGator can help you find the best fit for your specific needs. Each of these providers has unique features that may align better with your website requirements.
When comparing features against competitors, it's essential to consider aspects such as performance, customer support, and additional features like domain registration or SSL certificates. Pricing is also a crucial factor to consider, as it can vary between hosting providers.
By taking the time to research and compare different host providers, you can make an informed decision that suits your budget and website goals. Remember to weigh the pros and cons of each option and consider factors such as reliability, customer reviews, and scalability.
Final Verdict
In conclusion, GoDaddy is a leading web hosting provider that offers a range of features and benefits for individuals and businesses. With its user-friendly interface, competitive pricing plans, and reliable performance, it is a popular choice for those looking to establish an online presence. The company's commitment to customer support and satisfaction further enhances its reputation in the industry.
If you are seeking a web hosting provider that combines affordability with quality services, GoDaddy is worth considering. Its robust security measures ensure the protection of your website, while its 24/7 customer support ensures that assistance is always available when needed. Whether you are a beginner or an experienced user, GoDaddy provides the tools and resources necessary to build and maintain your online presence effectively.
FAQs
Can I transfer my existing domain to GoDaddy?
Transferring an existing domain to GoDaddy is generally straighforward. Domain owners must first unlock the domain at the current registrar, obtain an authorization code, and then initiate the transfer on GoDaddy's website. The process typically takes 5-7 days to complete.
Does GoDaddy offer email hosting services?
GoDaddy provides email hosting services through its Professional Email and Microsoft 365 packages. Features include custom domain-based email addresses, robust spam filtering, and integration with productivity tools. These services are offered as standalone packages or can be bundled with web hosting plans.
Does GoDaddy provide SSL certificates?
GoDaddy offers SSL certificates to secure websites and user data. Available options range from single-domain to wildcard SSLs, catering to different security needs. The certificates come with SHA-2 and 2048-bit encryption, meeting industry standards for secure data transmission.
What payment methods does GoDaddy accept?
GoDaddy accepts multiple payment methods including credit cards, debit cards, PayPal, and GoDaddy gift cards. Supported credit cards are Visa, MasterCard, American Express, and Discover. Payment options may vary by region, and some services may require specific payment types.
How trustworthy is GoDaddy?
GoDaddy is an accredited domain registrar and hosting provider with a long-standing reputation in the industry. It complies with industry security standards, offering SSL certificates and two-factor authentication. However, like any online service, it is essential to exercise due diligence in safeguarding account information.
What are the disadvantages of GoDaddy?
GoDaddy has been criticized for its aggressive upselling tactics, leading to higher overall costs. Additionally, limitations in storage and bandwidth on basic hosting plans can affect website performance. Users have also reported inconsistent customer service quality, which may impact issue resolution.
Is GoDaddy hosting good or bad?
GoDaddy hosting is known for its user-friendly interface and variety of hosting plans, suitable for both beginners and experienced webmasters. While it offers reliable uptime and 24/7 customer support, users have noted limitations in storage and bandwidth in basic plans, as well as upselling of additional services.
Is GoDaddy good to buy a domain from?
GoDaddy is a widely-used platform for domain registration, offering a vast selection of domain extensions and robust management tools. It provides features like domain locking and DNS management. However, add-on costs for privacy and security features can accumulate, making it essential to assess total costs before purchase.