This blog post aims to provide valuable insights into the offerings of A2 Hosting, a renowned web hosting provider. An in-depth review of A2 Hosting can be extremely helpful in making an informed decision.
A2 Hosting has gained popularity and a strong reputation in the web hosting industry. This review intends to present an unbiased analysis of their services, allowing readers to assess whether A2 Hosting aligns with their specific website needs.
This review was conducted using a rigorous methodology to ensure accuracy and reliability. Various tests were performed, and different tools were utilized to evaluate the performance, speed, security, customer support, and overall user experience provided by A2 Hosting.
By exploring this comprehensive review, you will gain valuable insights into A2 Hosting's features and determine if it is the right choice for your website requirements.
We evaluate web hosting providers based on our review guidelines and the key criteria of – performance, reliability, support, and pricing.
To measure performance, we conduct speed tests and analyze traffic handling capabilities.
For reliability, we monitor uptime records over an extended timeframe.
We thoroughly evaluate customer support by monitoring public channels such as Twitter, Google reviews, BBB, Trustpilot, and Facebook groups. This allows us to assess each hosting provider's customer service responsiveness, reputation, and satisfaction levels.
We compare pricing tiers to provide accurate cost information. Our team of experts performs hands-on research and analysis. We are committed to providing transparent, unbiased reviews.
Overview of A2 Hosting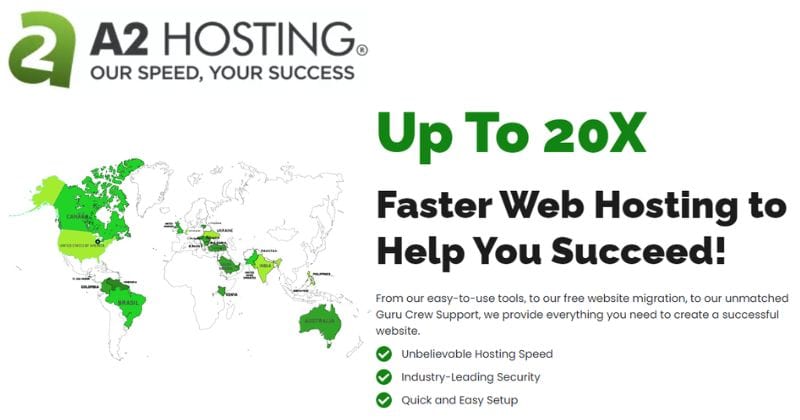 Background, History, and Mission
A2 Hosting is a web hosting company that has been in operation since 2001. Their mission is to provide high-performance hosting solutions with exceptional speed, reliability, and customer support. With over two decades of experience in the industry, A2 Hosting has established itself as a trusted provider.
Company Size and Statistics
A2 Hosting may not be the largest hosting company out there, but it certainly holds its own. They have a team of dedicated professionals who work to ensure their customers' satisfaction. While specific employee numbers are not readily available, A2 Hosting serves thousands of clients worldwide.
Who They Serve
A2 Hosting caters to various individuals and businesses alike. Whether you're a small business owner looking to establish an online presence or an experienced developer seeking reliable hosting for your projects, A2 Hosting offers plans suitable for different needs. Their services are designed to accommodate everyone from beginners to advanced users.
What Are They Best Known For?
A2 Hosting is best known for its exceptional speed and performance. They utilize SSD (Solid State Drives) storage and offer Turbo Servers that can load pages up to 20 times faster than traditional hosting options. This emphasis on speed makes them an excellent choice for websites that prioritize user experience and SEO rankings.
How They Differentiate from Competitors
One key aspect that sets A2 Hosting apart from its competitors is their commitment to being environmentally friendly. They strive to reduce their carbon footprint by partnering with Carbonfund.org and investing in renewable energy sources such as wind power credits. This eco-friendly approach appeals to customers who value sustainability.
Another factor that differentiates A2 Hosting is their anytime money-back guarantee. Unlike many other providers who offer only a 30-day refund policy, A2 Hosting allows customers to request a refund at any time during their subscription period if they are unsatisfied with the service. This demonstrates their confidence in the quality of their hosting solutions.
Highlight Their Reputation and Experience
With nearly two decades of experience, A2 Hosting has built a solid reputation in the web hosting industry. They have received numerous awards for their exceptional performance, customer support, and reliability. Positive reviews from satisfied customers further attest to their commitment to delivering top-notch hosting services.
Summary of Offerings
A2 Hosting offers a wide range of hosting options to cater to different needs. They provide shared hosting for individuals and small businesses, as well as VPS (Virtual Private Server) and dedicated server hosting for those with more demanding requirements. They offer specialized WordPress and reseller hosting plans.
Key Features and Benefits
99.9% Uptime Guarantee
A2 Hosting prioritizes the availability of your website by offering a 99.9% uptime guarantee. This means that your website will be up and running for the majority of the time, ensuring that visitors can access it whenever they need to. With reliable uptime, you can minimize any potential disruptions to your online presence and provide a seamless experience for your users.
Unlimited Storage and Bandwidth
A2 Hosting provides unlimited storage and bandwidth across all their packages. This means you don't have to worry about running out of space or facing restrictions on the amount of data that can be transferred to and from your website. Whether you have a small personal blog or a large e-commerce site, A2 Hosting offers ample resources to accommodate your needs.
Free SSL Certificates Included
A2 Hosting understands the importance of secure data transmission on the internet. That's why they include free SSL certificates with all their hosting plans. An SSL certificate encrypts the data exchanged between a user's browser and your website, safeguarding sensitive information such as login credentials or credit card details. By providing free SSL certificates, A2 Hosting ensures that your website is protected against potential security threats.
Fast Speeds for Optimal Performance
With A2 Hosting, you can expect fast loading speeds for your website. Their servers are optimized to deliver optimal performance, allowing pages to load quickly and efficiently. Fast-loading websites not only provide a better user experience but also contribute positively to search engine rankings. By choosing A2 Hosting, you can ensure that your website performs at its best, keeping visitors engaged and satisfied.
Wide Variety of Hosting Options
A2 Hosting offers a wide variety of hosting options to cater to different needs and budgets. From shared hosting for beginners to dedicated servers for high-traffic websites, they have a range of solutions to choose from. They provide specialized hosting options such as WordPress hosting and reseller hosting for those with specific requirements. This versatility allows you to select the hosting plan that best suits your unique needs.
Turbo Boost for Enhanced Speed
For users seeking even faster speeds, A2 Hosting offers a Turbo Boost option. With this feature, your website will be hosted on their high-performance SwiftServer platform, which utilizes advanced caching techniques and optimized server configurations to deliver lightning-fast loading times. By leveraging the Turbo Boost feature, you can further enhance the speed and performance of your website.
Pros
Excellent Page Loading Speeds
A2 Hosting stands out for its exceptional page loading speeds, thanks to their Turbo Server technology. This advanced technology optimizes server performance and ensures that your website loads quickly and efficiently. With faster loading times, your visitors will have a better user experience, leading to increased engagement and higher conversion rates.
24/7 Customer Support
One of the advantages of choosing A2 Hosting is their reliable customer support team that is available round the clock. Whether you have a question or encounter an issue with your hosting service, you can reach out to their support team via live chat, phone, or ticket system. The Guru Crew, as they are called, consists of knowledgeable experts who are ready to assist you promptly and efficiently.
Generous Anytime Money-Back Guarantee
A2 Hosting offers a generous anytime money-back guarantee if you're not satisfied with their service. This means that if at any point during your subscription period you decide that A2 Hosting isn't meeting your expectations, you can request a refund for the unused portion of your hosting plan. This provides peace of mind and demonstrates the confidence A2 Hosting has in the quality of their services.
In addition to these key benefits, there are other notable advantages of choosing A2 Hosting:
Free site migration: If you're currently hosting your website with another provider, A2 Hosting offers free site migration assistance to ensure a seamless transition.
SSD storage: A2 Hosting utilizes solid-state drives (SSDs) for faster data retrieval and improved overall performance.
Multiple server locations: With data centers located in different regions around the world, A2 Hosting allows you to choose the server location that is closest to your target audience for optimal speed and performance.
Developer-friendly features: A2 Hosting offers developer-friendly features such as SSH access, PHP versions selection, Git integration, and more for those who require advanced customization options.
Cons
Some advanced features like staging environments are only available on higher-tier plans.
A2 Hosting offers a range of services to cater to different needs, but it's important to note that some advanced features, such as staging environments, are only available on their higher-tier plans. Staging environments are incredibly useful for website development and testing purposes. They allow you to create a duplicate version of your site where you can make changes and test new features without affecting your live website. However, if you're on a lower-tier plan with A2 Hosting, you may not have access to this feature. So, if having a staging environment is crucial for your work or project, it's worth considering one of their higher-tier plans.
The cheapest shared hosting plan has limitations on the number of websites you can host.
For startup businesses or individuals who want to host multiple websites under one account, the cheapest shared hosting plan from A2 Hosting may not be the ideal choice. This plan comes with certain limitations. While it may be suitable for those who only need to host a single website, if you have multiple projects or clients that require separate websites, you might need to consider one of their other hosting options or upgrade to a higher tier plan that allows hosting multiple sites.
Renewal prices can be higher than the initial discounted rates.
When signing up for any web hosting service, it's common practice for providers to offer discounted rates for the initial billing period. This is also true with A2 Hosting. However, it's essential to keep in mind that once your initial billing period ends and it's time for renewal, the price may increase significantly. While the discounted rates offered initially provide an attractive incentive for new customers, it's important to factor in the long-term costs when making your decision. It's recommended that users carefully review and compare both introductory and renewal prices before committing to a hosting plan.
Hosting Pricing Plans & Services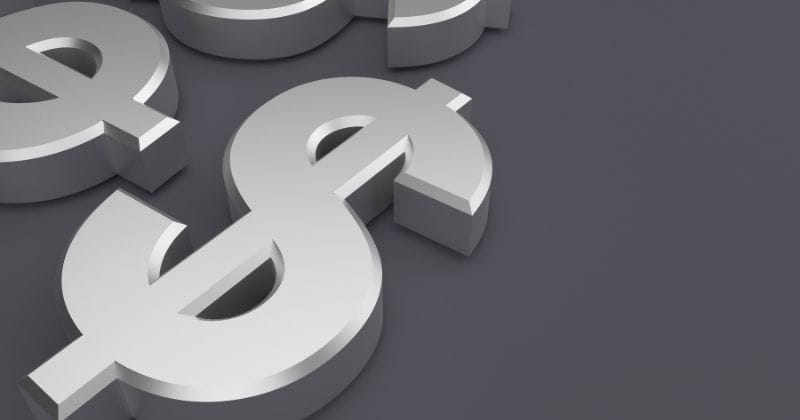 A2 Hosting offers a range of hosting plans and services to cater to different needs. Let's take a closer look at their pricing options and specialized hosting services.
Hosting Plans and Pricing
A2 Hosting provides affordable options starting from just $3.92 per month for shared hosting. This makes it an excellent choice for individuals or small businesses looking for cost-effective hosting solutions.
Here are some of the hosting plans offered by A2 Hosting:
Shared Hosting: Perfect for beginners or those with smaller websites, shared hosting allows multiple websites to share resources on a single server.
WordPress Hosting: Designed specifically for WordPress sites, this plan includes optimized performance and security features.
Dedicated Hosting: With dedicated hosting, you have an entire server dedicated solely to your website, offering maximum control and customization.
VPS Hosting: Virtual Private Server (VPS) hosting provides more resources and flexibility than shared hosting while still being cost-effective.
Reseller Hosting: Ideal for entrepreneurs or web designers who want to offer their own web hosting services to clients.
Cloud Hosting: Cloud-based infrastructure ensures high availability and scalability for your website.
Each plan comes with its own set of features and benefits, allowing you to choose the one that best suits your requirements.
Specialized Hosting Services
In addition to their various hosting packages, A2 Hosting also offers additional services to enhance your web hosting experience:
Domain Registration: A2 Hosting allows you to register new domains directly through their platform. This simplifies the process of setting up a new WordPress website by providing all the necessary tools in one place.
Site Migration Assistance: If you already have a website hosted elsewhere, A2 Hosting can assist you in migrating your site seamlessly. Their expert team will handle the transfer process efficiently so that you can focus on running your website without any downtime.
Choice of Linux or Windows Servers: A2 Hosting gives you the flexibility to choose between Linux and Windows-based servers. This allows you to select the operating system that aligns with your specific needs and preferences.
By offering these specialized services, A2 Hosting ensures that they can cater to a wide range of customers, from beginners to experienced website owners.
Performance & Security
A2 Hosting is committed to providing top-notch performance and security features for your website. Let's take a closer look at what they offer:
Uptime & Speed
Uptime and speed are crucial factors. A2 Hosting understands this and ensures that your website remains online and loads quickly. They achieve this through the following measures:
SSD Storage: A2 Hosting utilizes SSD storage, which is faster than traditional HDD storage. This means that your website's data can be accessed more quickly, resulting in faster loading times for your visitors.
LiteSpeed Caching: To further enhance website performance, A2 Hosting employs LiteSpeed caching technology. This feature allows frequently accessed content to be stored in memory, reducing the time it takes to retrieve information from the server.
Content Delivery Network (CDN): A2 Hosting offers a CDN service that helps improve website speed and global accessibility. By distributing your site's content across multiple servers worldwide, visitors can access your site from a server location closest to them, reducing latency and improving load times.
Security Features
A2 Hosting prioritizes the security of your website by implementing various protective measures. These include:
HackScan Protection: The company proactively scans for malware and other threats with HackScan protection. This helps prevent attacks before they can infiltrate your site.
DDoS Protection: A2 Hosting provides free DDoS protection to safeguard your website against distributed denial-of-service attacks. This feature helps ensure that your site remains accessible even during high-volume traffic or malicious attacks.
SSL Certificate: Every A2 Hosting plan includes a free SSL certificate, enabling secure communication between your website and its visitors. This not only enhances security but also boosts trust among users who see the padlock symbol indicating a secure connection.
Data Center Locations
To optimize performance and provide better user experiences globally, A2 Hosting has strategically placed data centers in various locations. By hosting your website closer to your target audience, you can minimize latency and deliver content faster. Some of the data center locations offered by A2 Hosting include:
United States (Michigan, Arizona)
Europe (Amsterdam)
Asia (Singapore)
By choosing a data center closest to your target audience, you can ensure that your website loads quickly for visitors from different regions.
Customer Support & Satisfaction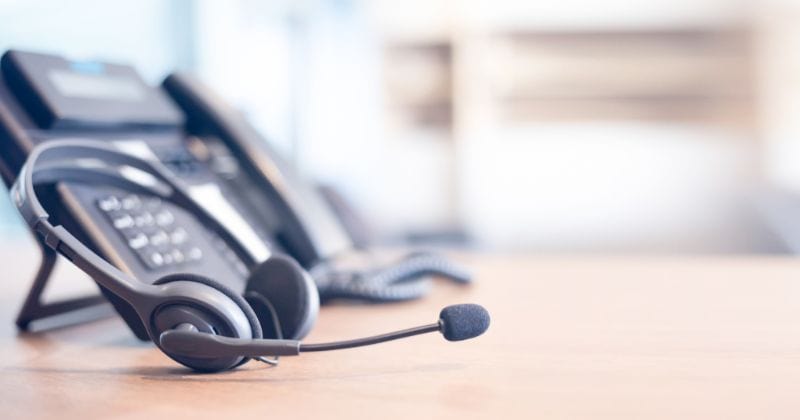 A2 Hosting takes customer support seriously and strives to provide top-notch service to its users. Let's take a closer look at the different aspects of their customer support and why it stands out.
Support Options
A2 Hosting offers various support options to cater to the diverse needs of its customers. Whether you're a beginner or an experienced user, you'll find the right channel to seek assistance. Their support options include:
Live Chat: A2 Hosting's live chat feature allows you to connect with a representative in real-time, making it convenient for quick queries or urgent issues.
Ticket System: If your concern requires detailed explanations or troubleshooting steps, you can submit a ticket through their system. This ensures that your query is documented and addressed thoroughly.
Phone Support: For those who prefer speaking directly with a support agent, A2 Hosting also provides phone support during business hours.
Ease of Use
One aspect that sets A2 Hosting apart is its commitment to providing user-friendly solutions. They understand that not everyone has technical expertise, so they strive to make their services accessible and easy to navigate. Here's how they ensure ease of use:
Knowledge Base: A2 Hosting maintains an extensive knowledge base filled with helpful articles and tutorials. It covers a wide range of topics, from setting up your website to troubleshooting common issues. This resource empowers users with self-help options whenever they encounter challenges.
User-Friendly Control Panel: A2 Hosting utilizes cPanel, one of the most popular control panels in the industry. Its intuitive interface makes managing your website effortless, allowing you to handle tasks like domain management, email setup, and file management without any hassle.
Summarization of Real User Reviews
A2 Hosting has received positive reviews for its prompt and efficient customer service. Users have praised the following aspects:
Responsive Support Team: Customers appreciate the quick response times and knowledgeable support team at A2 Hosting. Whether it's a technical issue or a billing query, users have reported receiving helpful and timely assistance.
Terrific Uptime Guarantee: A2 Hosting has an impressive uptime commitment, ensuring that your website remains accessible to visitors. Users value this reliability as it minimizes any potential downtime that could impact their online presence.
Alternative Host Providers
Compare Features against Competitors
When choosing a hosting provider, it's essential to compare the features they offer against their competitors. A2 Hosting stands out in terms of its reliable hosting services and user-friendly interface. However, it's always a good idea to explore alternative host providers to ensure you find the best fit for your specific needs.
One popular alternative to A2 Hosting is Bluehost. Known for its reliability, Bluehost offers a wide range of hosting plans suitable for individuals and businesses alike. Their user-friendly interface makes it easy for beginners to set up and manage their websites. Bluehost provides excellent uptime and fast loading speeds, ensuring that your website remains accessible to visitors at all times.
Another reputable option is SiteGround. One of the standout features of SiteGround is its exceptional customer support. They have a team of knowledgeable experts available 24/7 to assist with any technical issues or questions you may have. SiteGround also prioritizes security, offering advanced security features such as daily backups and proactive monitoring to keep your website safe from potential threats.
Compare Pricing against Competitors
Pricing is an important factor when considering different hosting providers. While A2 Hosting offers competitive pricing for the quality of service they provide, it's worth exploring other options as well.
HostGator is known for its affordable hosting plans suitable for small businesses and individuals on a budget. They offer shared hosting plans that come with unlimited bandwidth and storage space at an affordable price point. HostGator also provides a user-friendly control panel that allows you to easily manage your website settings and configurations.
It's important to note that pricing shouldn't be the sole determining factor when choosing a hosting provider. Consider factors such as performance, reliability, customer support, and additional features alongside pricing.
Final Verdict
In conclusion, A2 Hosting offers a reliable and feature-rich hosting solution for individuals and businesses alike. With its impressive performance, robust security measures, and excellent customer support, it stands out as a top choice in the hosting industry. The various pricing plans cater to different needs and budgets, making it accessible to a wide range of users.
If you're looking for a hosting provider that prioritizes speed and reliability, A2 Hosting is definitely worth considering. Its Turbo Servers deliver exceptional page load times, ensuring an optimal user experience for your website visitors. The company's commitment to security measures like HackScan protection and free SSL certificates provides peace of mind for safeguarding your online presence.
Overall, A2 Hosting offers a comprehensive hosting solution with competitive pricing and exceptional performance. Whether you're starting a personal blog or running an e-commerce store, this provider has the tools and support to meet your needs.
FAQs
Can I transfer my existing website to A2 Hosting?
Transferring an existing website to A2 Hosting is generally feasible through a process called website migration. A2 Hosting often offers free migration services for new customers, depending on the complexity of the website. It's crucial to backup your data before initiating the transfer.
Does A2 Hosting offer any money-back guarantee?
A2 Hosting provides a "Anytime Money Back Guarantee," allowing for a full refund within the first 30 days of service. After the initial 30 days, customers are eligible for a prorated refund for unused service. This policy offers a risk-mitigated approach to web hosting.
What content management systems are supported by A2 Hosting?
A2 Hosting supports a wide range of content management systems including WordPress, Joomla, and Drupal. Additionally, it offers compatibility with Magento for e-commerce solutions. One-click installations are often available, simplifying the setup process for various platforms. This versatility makes A2 Hosting suitable for diverse web development needs.
Is there an uptime guarantee with A2 Hosting?
A2 Hosting offers a 99.9% uptime commitment, backed by a Service Level Agreement (SLA). In the event that uptime falls below this threshold, customers may be eligible for service credits. This guarantee underscores A2 Hosting's commitment to maintaining high service availability.
Can I upgrade my hosting plan as my website grows?
Upgrading your hosting plan to accommodate website growth is typically possible with most hosting providers, including A2 Hosting. They often offer seamless transitions between plans, such as from shared to VPS hosting, without downtime. This flexibility enables scalable web solutions as your site's requirements evolve.
Is A2 Hosting legit?
A2 Hosting is a legitimate web hosting provider founded in 2001. It is known for its high-performance servers and a wide range of hosting options. The company offers a 99.9% uptime guarantee and an "Anytime Money Back Guarantee," adding credibility and reliability to its services.
What is A2 Hosting best for?
A2 Hosting excels in providing fast and reliable web hosting services, making it an optimal choice for performance-focused websites. It offers a range of hosting solutions, from shared to dedicated servers, and is particularly well-suited for WordPress, Joomla, and Drupal-based sites. Its scalability makes it versatile for both small businesses and larger enterprises.
Is A2 Hosting beginner friendly?
A2 Hosting is often considered beginner-friendly due to its user-friendly control panel, one-click installations for popular content management systems, and comprehensive customer support. These features make it easier for those with limited technical expertise to manage and operate a website.
How much does A2 Hosting cost?
A2 Hosting offers a variety of plans with prices that can range from $2.99 per month for basic shared hosting to over $50 per month for dedicated servers. Costs vary depending on features, storage, and bandwidth. Promotions and discounts can also affect pricing. Always refer to their official website for the most current rates.