Micro niche blog ideas can be like hidden treasure for bloggers and marketers. They're those specific topics that may not be on everyone's radar, but they're packed with opportunities for high engagement and potential profits.
I get it; finding the right niche can be like putting together a complex puzzle. From researching profitable topics to dodging overcrowded spaces, the struggle is very real. But listen, I'm a digital marketer and an accomplished blogger. I've sifted through countless micro niches to find the diamonds in the rough. You can count on finding clear, actionable steps here for tackling these challenges.
So why is understanding micro niche blog ideas so important? It's your shot at carving out a unique space where you can shine and, more importantly, monetize effectively. Intrigued to know what those golden nuggets could be? Stick around; you won't want to miss this.
Key Takeaways
Master Micro Niche Blogging: Understand the unique benefits and challenges of starting a micro-niche blog. Learn how to dominate search results and generate passive income.
Identify Profitable Niches: Uncover high-potential blog ideas for 2023. Get insights into trending topics like sustainable fashion, home fitness, and digital marketing for small businesses.
Conduct Market Analysis: Learn how to identify your target audience and analyze market demand. Assess competition and profitability to validate your blog idea.
Create High-Quality Content: Develop a robust content strategy. Understand the importance of SEO, unique information, and audience engagement in building a successful blog.
Monetize Effectively: Discover monetization strategies like affiliate marketing, sponsored content, and digital products. Learn how to turn your blogging passion into profit.
Profitable Micro Niche Blog Ideas for 2023
Looking to start a profitable blog? Micro niche blogs are a great way to tap into specific markets and generate high traffic and revenue. Let's dive right in!
Micro Niche Ideas for Bloggers (No Miscellaneous)
Health
hypertension management
massage therapy
meditation
mental health
mental health niche
mindfulness
Entertainment
celebrities
channel for video games
dream homes of top celebrities
earn money through music production
earn money through music production
EDM music production
Hollywood
movies and music blog
music
music album review
music band tour dates
music choreography
music production career
music production courses
music studio setup at home
music video production tips
net worth of celebrities
news and gossip about celebrities
rare video games
speakers for music production
the entertainment (movies/music) niche
upcoming music artists, and
video games tutorials
what celebrities share on social platforms
Fashion and Beauty
all-natural makeup
avoiding makeup
back-to-school clothes
beauty & fashion micro niche ideas
beauty subscription boxes for makeup lovers
best clothes for the monsoon
best makeup brushes
best micro niches ideas list for fashion blog:
city fashion
clothes care tips
clothes for the right weather
curly hair care
destination wedding ideas
eye makeup tutorials
fashion
fashion blog
fashion commentary
fashion online shopping
fashion updates
food ideas in wedding functions
hair care products
makeup and beauty products
makeup art
makeup brands
makeup products
makeup tips
makeup tutorials
making your makeup
mehendi designs (Indian wedding)
simple and efficient makeup methods
the fashion/beauty niche
travel clothes
traveling clothes
use old clothes ideas
wedding and marriage
wedding attires
wedding budget plan
wedding cakes
wedding dressing styles
wedding gift ideas
wedding jewelry
wedding stage theme
weddings
workout clothes
Travel and Outdoor
autopilot travel tips
before travel documents
best for campings
cooking outdoors
budget travel
camping
camping on rv
camping tips for couples
camping with kids
cooking table for outdoor
earn money online while traveling (make money while traveling)
essentials to stress free traveling with a baby
family travel
find a travel companion
group travel planning
hiking
hiking in New Zealand/Australia/the Alps, etc
knives for outdoors
luxury travel
MRE (meal ready to eat) for outdoors
outdoor
outdoor adventure gear for beginners
outdoor cooking reciepes
outdoor gear
outdoor LED lighting fixture
outdoor shoes
outdoor water purifiers
pet-friendly travel accessories
prepare travel documents
saving for travel
smart backpack for professionals and entrepreneurs who need to travel often
solo camping tips
solo travel
solo traveling guides and hacks
teenager camping tips
the travel/accommodation niche
travel
travel accommodation
travel blog
travel blogs
travel budget plan
travel coupon hacks
travel deals
travel essentials for backpackers
travel in airline hacks
travel micro niche ideas
travel tips
travel with someone
travel-friendly beauty regimens
traveller
website travel
Technology
3d printing software
automation software tutorials
blockchain software developer
keyword research
laptops
laptops and computers
laptops and mobile phones
mobile phones
music production software
NFT art-making software
online software
smart tech gadgets
software
software assessment
software
study how to make software
tech gadgets
tech gadgets for remote workers
web hosting
web hosting reviews
Home and Lifestyle
a single mom lifestyle blog
budget-friendly home decor ideas
celebrity lifestyle brands
diy lifestyle hacks
home decor tips blog
interior design
led lighting for home decor
lifestyle blog
lifestyle blogs
lifestyle products
minimalism
social minimalism
Sports
basketball
football
golf
golf balls
golf clubs
golf facts
golf practice aids
golf wedges
golfing for women
golfing tips for kids
indoor sports
Pickleball
sports equipment
wheelchair basketball
Food
best things to eat with tea
favorite sports team
coffee
coffee maker
desserts
face wash green tea, and
green tea benefits hair
green tea for weight loss
health benefits of green tea
healthy green tea recipe,
high-quality tea and coffee
home steam room
Indian food
info about tea leaves
Italian food
keto-diet
Mexican food
online teaching
open a tea shop
steamed foods
tea brands
tea cultivation tips
tea cutlery
tea flavors
tea recipes
tea tips
teacher blogs
teacups
team sports
word puzzles, brain teasers
Business and Marketing
ecommerce
ecommerce growth strategies
ecommerce tutorials
home business ideas
jewelry ecommerce business
lead generation for small businesses (
LinkedIn lead generation
local lead generation
marketing strategy guides (ecommerce, saas, etc.)
Education
virtual classes
writing lessons
Arts and Crafts
a painting's inspiration
digital illustrations
drawing and sketching
illustration
knitting
painting
General Lifestyle
a sustainable method of beauty
beauty
cosmetics and beauty products for specific skin and hair problems
refill beauty products
spending less on beauty
Games and Hobbies
a walkthrough of full gameplay/no commentary/blind run
a walkthrough of full gameplay/no commentary/blind run etc
android games for adults
commonwealth games
game analysis
game development
game in a game
game theories
game tutorials
games
gaming accessories for mobile gamers
giving reviews about the game
history of a game
how to win in cricket online games
legends of game blog
new games
online money earning games and apps
reviews about the game
smartphone games
talking about game theories
the game of go
video game tutorials
Parenting and Family
bilingual parenting
children's cooperative games
children's food
children's happiness
eco-friendly parenting
family trip planning
foster parenting
future children's finances
home organization with children
how to care for children
lite dinner ideas for family
make children happy
parenting
parenting blog
parenting books for new dads
preferably family friendly
single parenting
yoga with children
Pets and Animals
CBD oils and other products for pets
dogs
cats
pets blog
various pets
unusual pets
Digital Products
daily planners, journals, and notebooks for personal use
Facebook ads tips
Personal Development
personal development & self-help micro niches
---
Explore Trending Micro Niche Ideas
To stay ahead of the competition, it's crucial to identify and explore the latest micro niche trends. Here are some profitable blog ideas that are expected to make waves in 2023:
Sustainable Fashion: With growing awareness about environmental issues, sustainable fashion is gaining popularity. A micro niche blog focusing on eco-friendly clothing, ethical brands, and upcycling fashion items can attract a dedicated audience.
Home Fitness: The pandemic has changed how people exercise, increasing demand for home fitness solutions. A blog that reviews home workout equipment provides workout routines, and shares healthy recipes can be highly lucrative.
Digital Marketing for Small Businesses: As more small businesses shift their focus online, there is a rising need for guidance in digital marketing strategies. Creating a blog that offers tips on SEO, social media marketing, and content creation can help you establish yourself as an expert in this micro niche.
Lucrative Niches with High Traffic Potential
While exploring profitable niches for your blog, it's essential to consider those with high traffic potential. Here are two niches that continue to attract significant attention:
Personal Finance for Millennials: With millennials becoming increasingly conscious of their financial well-being, a blog focusing on personal finance tips tailored specifically for this generation can be extremely popular. Cover topics such as budgeting hacks, investment advice, and student loan management.
Health and Wellness for Busy Professionals: In today's fast-paced world, busy professionals often struggle with maintaining a healthy lifestyle. A micro niche blog that offers practical tips for staying fit, managing stress, and maintaining work-life balance can attract a large audience.
Untapped Micro Niches with High Demand
While it's important to consider niches with low competition, it's equally crucial to identify those with high demand. Here are a couple of untapped micro niches that have the potential for significant growth:
Plant-Based Parenting: As more parents embrace plant-based diets, there is a need for resources and guidance on raising children in a vegan or vegetarian lifestyle. A blog that provides recipes, nutritional advice, and parenting tips within this niche can cater to a passionate and growing audience.
Sustainable Travel: With increasing awareness about sustainable travel practices, eco-conscious travelers are actively seeking information on destinations, accommodations, and experiences that align with their values. Creating a blog centered around eco-friendly travel options can fill this gap in the market.
Understanding Micro Niche Blogs
A micro niche blog is a focused and specialized website that caters to a specific target audience within a larger niche, offering unique and valuable content.
What is a Micro Niche Blog
A micro niche blog is a special type of website. It only talks about one small topic. For example, instead of writing about all types of sports, a micro niche blog might just talk about tennis shoes.
This means it has a narrow focus. The people who read the blog are very interested in that subject. So if you love soccer balls or hair bows and write well, you could make your own micro niche blog! These blogs can also make money for their writers because they target specific groups with certain likes and needs.
Benefits, Pros, and Cons
Blogging in a micro niche offers a plethora of benefits, but it also has its own set of challenges. As a blogger or entrepreneur, you should weigh the pros and cons before jumping in.
| Benefits/Pros | Challenges/Cons |
| --- | --- |
| Dominating Google becomes easier. Micro niche blogs can help you get to the top of search engine results because of their focused content. | Limitation in scope. The nature of a micro niche blog means there's a finite amount of topics you can cover, which could lead to content exhaustion in the long run. |
| Effective pre-qualification of customers. Micro niches can help pre-qualify customers and clients early on in the marketing funnel, making your marketing efforts more efficient. | Narrow target audience. While being niche means you are targeting a specific group, it also means your audience size can be considerably smaller than more general blogs. |
| Potential for fast earnings. Creating a micro niche blog can be a speedy way to earn money in 2023. With the right approach, it can turn into a profitable venture. | Increased competition. Despite the specificity, certain micro niches can be highly competitive, making it harder to stand out. |
| Passive income stream. Blogging in a micro niche is a lucrative way to generate passive income online, especially if you have valuable, specialized content. | Requires time and effort. Although setting up a micro niche blog can be easy, it requires consistent effort and time to keep it running and profitable. |
| Specialized product and service offerings. Micro niche blogs allow for offering specialized products and services to a targeted audience, which can lead to higher conversion rates. | Risks of becoming irrelevant. Trends can change quickly, and if your micro niche blog is based on a transient trend, it could lose relevance fast. |
Knowing these pros and cons is critical to running a successful micro niche blog. But regardless of challenges, with a well-defined strategy, you can harness the benefits and mitigate the cons to create a profitable blog.
Researching and Validating Your Blog Idea
To ensure the success of your micro niche blog, it's essential to thoroughly research and validate your blog idea. This involves identifying a target audience, analyzing market demand and competition, and assessing profitability.
Identifying a Target Audience
Finding your target audience is key. This group of people has a true interest in what you're writing about. They often search for info on it too. So, how do you find them? Start with a picture of who they might be.
Think about age, interests, and where they spend time online. Use these facts to help guide your blog's content and style. Online tools can also help track down your niche audience faster.
They give clues about their likes or dislikes as well as habits or trends followed by them.
Analyzing Market Demand and Competition
When validating a blog idea related to micro niche blogs, it is essential to analyze the market demand and competition. This helps determine if there is enough interest in the niche and if you can stand out among competitors.
To do this, you can use SEO tools to perform keyword research and competitive analysis. By looking at search engine results pages (SERPs) related to your niche, you can gauge the level of competition and see what topics are popular.
It's important to choose a blog niche that aligns with your passion and interests while also considering its profitability. So, analyzing market demand and competition is a crucial step in validating your blog idea about micro niche blogs.
Assessing Profitability
Assessing the profitability of a micro niche blog is an important step in building a successful blog. To do this, I research and validate the niche idea to ensure its potential for making money.
This involves analyzing factors like demand, competition, and monetization opportunities. By understanding the market demand for the niche and evaluating the level of competition, I can determine if it's worth pursuing.
Additionally, I consider different ways to monetize my blog, such as affiliate marketing or sponsored content. By carefully assessing these factors, I can make an informed decision about whether a specific micro niche blog idea has good profitability potential.
Creating Valuable Content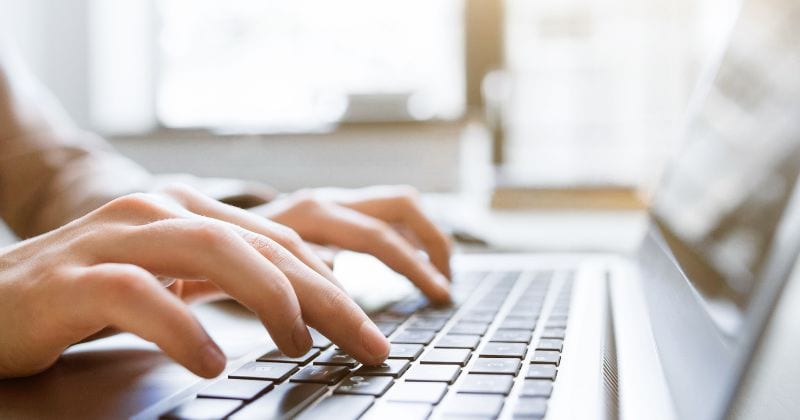 Develop a comprehensive content strategy that includes high-quality, unique, and relevant information to provide value to your target audience.
Developing a Content Strategy
Developing a content strategy is essential for the success of your micro niche blog. Here are some key steps to follow:
Select a specific niche: Choose a narrow and focused niche that aligns with your expertise and interests.
Conduct keyword research: Use tools like Google Keyword Planner to find relevant keywords with high search volume and low competition.
Plan engaging content: Create an editorial calendar to map out topics, keywords, and publishing dates for your blog posts.
Write valuable and relevant content: Craft well-researched articles that provide solutions, tips, or information to your target audience.
Optimize for SEO: Use keywords naturally throughout your content, optimize meta tags, headings, and URLs to improve search engine visibility.
Incorporate multimedia elements: Enhance the visual appeal of your blog by including images, videos, infographics, or slideshows.
Promote on social media: Share your blog posts on relevant social media platforms where your target audience is active.
Engage with readers: Respond to comments and feedback on your blog posts to build relationships and encourage interaction.
Collaborate with others: Seek guest blogging opportunities or collaborate with influencers in your niche to increase visibility and expand your reach.
Analyze and adapt: Use analytics tools like Google Analytics to track the performance of your blog posts and make data-driven decisions for improvement.
Providing Unique and Relevant Information
When creating a micro niche blog, it is crucial to provide unique and relevant information to your target audience. In a crowded online space, standing out with valuable content is key.
By offering insights, tips, and solutions specific to your niche, you can establish yourself as an authority in the field.
Researching your target audience's needs and interests will help you identify what type of information they are looking for. You can then develop a content strategy that addresses their pain points and provides practical advice or inspiration.
Remember to stay focused on your niche and avoid covering too many topics. This will ensure that your content remains targeted and tailored to the specific interests of your audience.
Building Trust with Readers
Building trust with readers is vital for the success of your micro niche blog. When people trust you, they are more likely to engage with your content, share it with others, and become loyal followers.
To build trust, focus on creating high-quality and valuable content that meets the needs of your target audience. By providing unique and relevant information that solves their problems or answers their questions, you demonstrate your expertise in the niche.
In addition to delivering valuable content, prioritize user-generated content (UGC) as it plays a significant role in building audience loyalty and trust. Encourage readers to leave comments, reviews, or testimonials on your blog posts or social media platforms.
People tend to trust content created by real people rather than brands or advertisements.
Remember that developing a strong brand identity also helps in building trust with readers. Consistency in branding across all aspects of your blog – from visual elements such as logos to tone of voice – creates familiarity and establishes credibility.
Engage with your readers by responding promptly to their comments or messages and showing genuine interest in their feedback.
Monetizing Strategies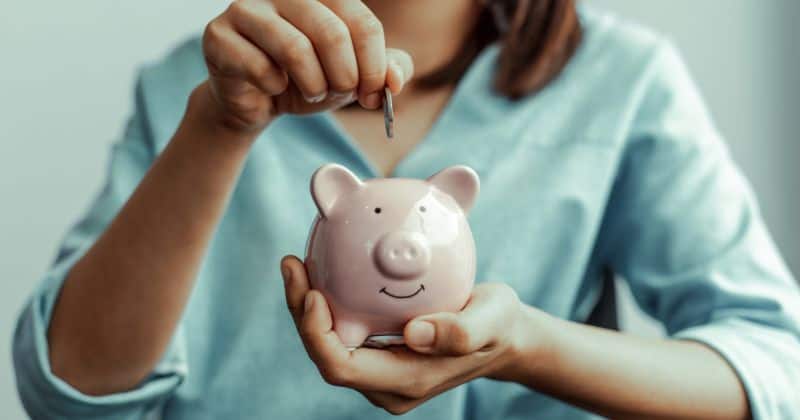 When it comes to monetizing your micro niche blog, there are several strategies you can implement. From affiliate marketing to sponsored content and digital products, find out how you can turn your passion into profit.
Read on to discover the best ways to make money from your blog!
Affiliate Marketing
Affiliate marketing is a great way for bloggers and entrepreneurs to make money online. It involves promoting products or services on your blog or website, and earning a commission when someone makes a purchase through your unique affiliate link.
In fact, blogging generates over 64% of total traffic for affiliate marketers in 2023. By choosing the right niche and partnering with relevant companies, you can earn a significant income.
It's important to follow a guide and choose profitable niches to increase your chances of success. And don't forget, there are alternative methods like microsites, email lists, and video marketing that can also help you monetize your affiliate marketing efforts!
Sponsored Content
Sponsored content is a way to make money from your micro niche blog by working with brands or companies who pay you for creating content. It's one of the monetization strategies that can help you earn income.
With sponsored content, you collaborate with advertisers and create posts that promote their products or services. This could include writing reviews, featuring sponsored products in your articles, or even creating dedicated posts about a particular brand.
By partnering with these companies, you can generate revenue while providing valuable information to your readers. Sponsored content is just one of the ways to monetize your micro niche blog and turn it into a profitable venture.
Digital Products and Services
Digital products and services can be a valuable way to monetize your micro niche blog. By creating and selling digital products like e-books, online courses, or downloadable resources related to your niche, you can generate passive income from your audience.
These products offer convenience and instant access for your readers while allowing you to showcase your expertise and provide additional value. Another option is offering digital services such as consulting or coaching related to your niche.
This not only allows you to earn income but also establishes you as an authority in your field. Additionally, social media platforms provide opportunities for monetization through sponsored content or collaborations with brands that align with your niche.
Advertising Networks
If you have a blog and want to make money from it, advertising networks can help. These networks connect bloggers with advertisers who want to promote their products or services. They act as middlemen, matching the right ads with your content and audience.
Platforms like Facebook and Youtube are examples of these networks. By attracting advertisers to your blog, you can earn income through ads displayed on your site. Implementing effective strategies and techniques can help you attract more advertisers and maximize your earnings.
So, consider joining an advertising network to monetize your blog and start earning money!
Promoting and Growing Your Blog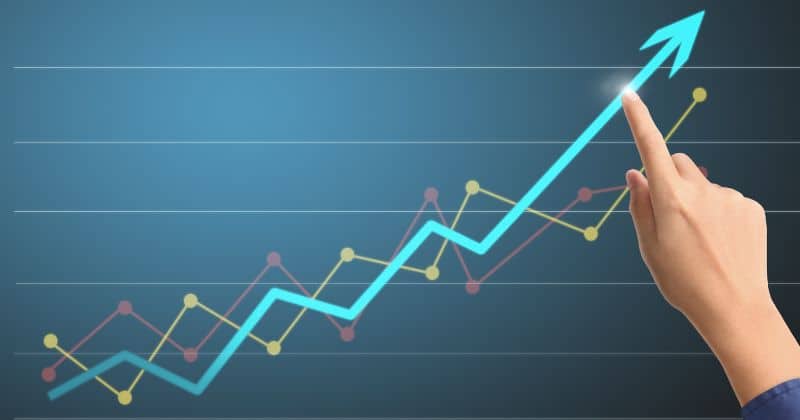 Promoting and growing your blog is essential for reaching a wider audience and increasing your site's visibility in the crowded online space. Use social media marketing to engage with readers and promote your content effectively.
Implement search engine optimization techniques to improve your blog's ranking on search engines and attract organic traffic. Collaborate with other bloggers through guest blogging opportunities to broaden your reach and gain exposure.
Utilize email marketing strategies to nurture relationships with readers and keep them updated about new content or offers.
Social Media Marketing
Social media marketing is a powerful tool for bloggers and entrepreneurs to interact with customers, build their brand, increase sales, and drive traffic to their website. It allows you to reach a wider audience and engage with niche communities who are interested in your blog or product.
Did you know that 71% of small-to-mid-sized businesses use social media for marketing? By using campaign-specific hashtags and partnering with micro-influencers, you can spread brand awareness and boost sales.
Social media marketing strategies can be used to drive traffic not only to your blog but also to your Instagram profile. So jump into the world of social media marketing and start reaching out to your target audience today!
Search Engine Optimization
Search Engine Optimization is an important aspect of micro niche blogging. It helps improve your website's visibility in search engine results and drives more organic traffic to your blog.
By using effective SEO techniques, such as incorporating relevant keywords in your blog posts, you can increase your chances of ranking higher in search engine rankings.
Keyword research plays a crucial role in optimizing your blog for search engines. Identify relevant keywords with high search volume and low competition to target in your content. Incorporate these keywords naturally throughout your blog posts to signal their relevance to search engines.
Remember that SEO takes time and consistency. It's not an overnight process, but by implementing best practices consistently, you can drive measurable traffic to your micro niche blog over time.
So stay focused on creating valuable content that meets the needs of your target audience while effectively utilizing SEO strategies.
Incorporate facts:
– Blogging improves SEO quality by positioning websites as relevant answers.
– Blog posts with SEO techniques boost search engine rankings and drive organic traffic.
Guest Blogging and Collaborations
Guest blogging and collaborations are important strategies for bloggers and entrepreneurs to grow their online presence. By partnering with other businesses or bloggers, you can create content that promotes your blog and reaches a wider audience.
This collaboration allows you to tap into their existing network of readers and followers, increasing your visibility and driving organic traffic to your website. Additionally, guest blogging helps build backlinks, which are essential for improving your search rankings and content marketing efforts.
Through these partnerships, you can establish yourself as an authority in your micro-niche, gain credibility, and expand your brand's exposure.
Email Marketing
Email marketing is a powerful tool that can help your blog grow and engage with your audience. It allows you to send targeted messages directly to subscribers' inboxes, driving traffic to your blog and increasing engagement.
With email, you have the flexibility to tailor your messages, test different strategies, and track results easily. By integrating social media with email marketing, you can expand your reach and connect with subscribers on multiple platforms.
Email marketing is an essential component of omnichannel marketing, allowing you to create a cohesive online presence across various channels. Additionally, by leveraging email in conjunction with social media, you can identify networks of influencers who can help share your content with their audiences.
Building a Community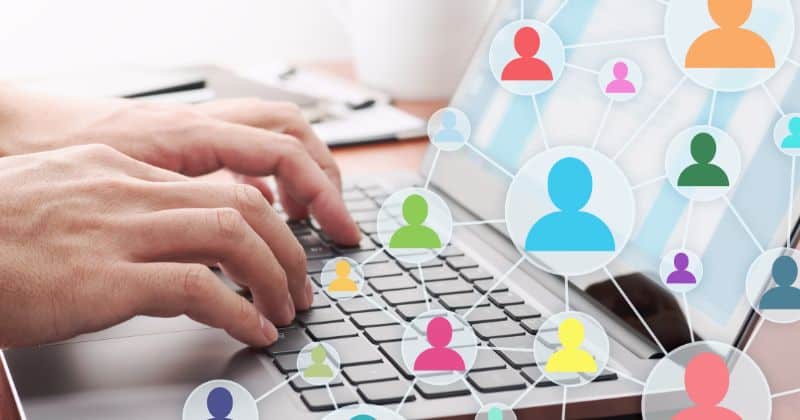 Engaging with readers is crucial in building a strong sense of community and connection on your micro niche blog.
Engaging with Readers
Engaging with readers is crucial for the success of your micro niche blog. By building a community and fostering audience engagement, you can develop a loyal following that will keep coming back to your blog for more.
One effective way to engage with readers is by encouraging comments on your blog posts and responding to them promptly. This shows that you value their input and creates a sense of interaction.
Another avenue for engagement is through social media platforms, where you can share content, run polls or contests, and respond to messages from your followers. Lastly, sending regular newsletters or emails to your subscribers allows you to stay connected and provide exclusive content or updates.
Having an engaged audience not only helps in creating meaningful connections but also increases the chances of them sharing your content with others, thereby expanding your reach organically.
Building relationships with readers can lead to increased traffic, higher conversions, and opportunities for collaboration or monetization down the line.
User-generated Content
User-generated content (UGC) is any content that regular people create, rather than companies or brands. It's a powerful tool for marketers because it helps to raise brand awareness and engage with the audience.
UGC has really changed how businesses market themselves, from customer reviews to social media posts. The great thing about UGC is that it adds authenticity to your marketing efforts and encourages more engagement from customers.
When people see others talking positively about your brand or sharing their experiences, it builds trust and makes them more likely to become customers themselves. So, including user-generated content in your strategy can be a game-changer for growing your blog or business!
Hosting Events and Webinars
Hosting events and webinars is a great way to engage with the community interested in micro niche blog ideas. These events can help promote your blog's niche and attract a targeted audience.
By hosting live Q&A sessions or webinars, you can provide valuable information, answer questions, and build trust with your audience. It's important to have strategies for community engagement as it helps in building a loyal following and fostering a sense of belonging.
Furthermore, content creation during these live events can be used for event marketing and generating interest. With the right approach, hosting virtual events can be engaging, memorable, and rewarding for both you and your audience.
Creating Online Communities
Online communities are a great way for people who have similar interests or goals to connect with each other. These communities provide a sense of belonging and allow individuals to find others who share their passions.
In the digital marketing landscape, building an online community has become increasingly important. By creating a space where like-minded individuals can come together, businesses can engage with their target audience, gain insights, and build brand loyalty.
For example, platforms like Reddit host various niche online communities where people discuss specific topics such as health and fitness, technology, or personal finance. Building an online community requires specific steps, but it can be highly beneficial for bloggers and entrepreneurs looking to connect with their audience on a deeper level.
Leveraging Digital Channels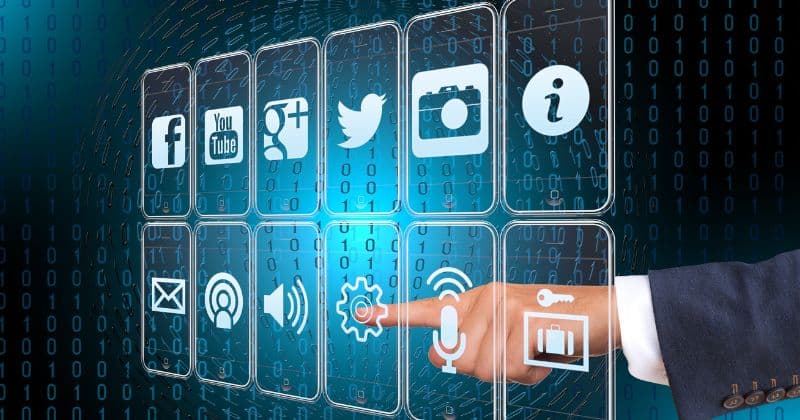 Leveraging digital channels is key to expanding the reach of your micro niche blog. From implementing SEO best practices to utilizing social media, these strategies can help you connect with a wider audience and drive more traffic to your site.
Read on to discover how you can maximize the potential of digital marketing for your blog's success.
SEO Best Practices
As a blogger or entrepreneur, it's important to know about SEO best practices for your micro niche blog. These practices can help improve the visibility of your blog and attract more readers.
One important practice is blogging for SEO, which means creating content that is optimized for search engines. This can improve the index coverage of your blog and increase its overall quality in terms of SEO.
By positioning your website as a relevant answer to customers' questions, you'll be able to boost its SEO quality even further. Digital marketing channels also play a crucial role in expanding the reach of your blog and driving traffic to it.
Social Media Utilization
Social media is a powerful tool for micro niche bloggers and entrepreneurs. It allows us to connect with our target audience, promote our content, and build a community around our brand.
By utilizing social media channels such as Facebook, Instagram, Twitter, and YouTube, we can share valuable content that resonates with our audience. We can also leverage user-generated content and form partnerships with influencers to expand our reach.
Through authentic storytelling and engagement on social media platforms, we can build trust and establish ourselves as authorities in our niche. Additionally, by analyzing data-driven insights from social media metrics and analytics tools, we can make informed decisions to optimize our strategies.
Influencer Engagement
Influencer engagement is a crucial aspect of successful influencer marketing. As a blogger or entrepreneur, it's important to collaborate with influencers who have a strong following and influence in your niche.
This can significantly boost your brand awareness and credibility amongst their audience. By partnering with micro-influencers, who have smaller but highly engaged followers, you can increase organic engagement, foster a sense of community around your brand, and even generate user-generated content.
Studies show that 49% of consumers rely on influencer recommendations when making purchasing decisions. With the increasing popularity of influencer marketing, brands are expected to spend more on this strategy in the coming years.
Transforming Your Blog into a Brand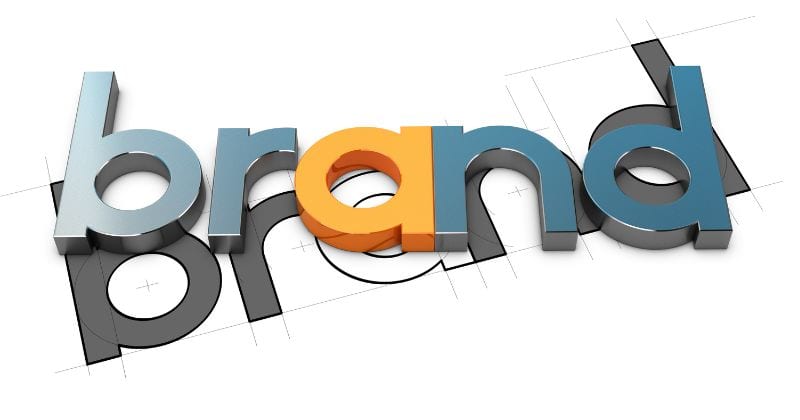 To transform your blog into a brand, it's crucial to establish a strong brand identity that resonates with your target audience. This includes creating a memorable logo and consistently applying branding elements throughout your website and social media platforms.
By building a recognizable brand, you can cultivate trust and loyalty among your readers, ultimately setting yourself apart from competitors in the micro niche blogging space.
Strong Brand Identity
Having a strong brand identity is crucial for the profitability of your blog. When you focus on a specific niche and cater your content specifically to that audience, it helps transform your blog into a brand.
Additionally, writing for your audience and understanding their needs and interests is essential in establishing your blog as a recognizable presence in the market. Remember, building a brand identity takes time and effort, but it creates a unique and distinct image for your blog.
Treating your blog like a business is key to turning it into a profitable venture. So, invest time in developing a memorable logo, consistent branding elements, and delivering high-quality content that resonates with your target audience.
Memorable Logo
A memorable logo is an important aspect of building a strong brand. It helps your blog stand out and makes it easier for readers to recognize and remember you. A good logo should be simple, unique, and reflective of your blog's niche or personality.
It should also be versatile enough to be used across different platforms, such as social media profiles and website headers. Consider using colors, typography, and symbols that resonate with your target audience.
With a memorable logo, you can establish a cohesive visual identity for your blog and create a lasting impression on your readers.
Consistent Branding
Consistent branding is really important when it comes to turning your blog into a brand. It helps you deliver a consistent message and makes your readers recognize and trust your content.
When you create a strong brand identity, it becomes easier for people to remember and relate to your blog. This means using the same colors, fonts, and logo across all platforms and materials.
Remember, building a brand takes time but with consistent branding, you can attract more readers and stand out from the competition. So make sure to keep that in mind as you continue growing your blog!
Conclusion
In conclusion, micro niche blog ideas offer great opportunities for bloggers and entrepreneurs to make money online. With the right research and valuable content, you can attract a target audience and monetize your blog through various strategies like affiliate marketing and sponsored content.
Promoting your blog on social media and building a community, you can grow your audience and transform your blog into a brand. Don't forget to leverage digital channels and focus on creating a strong brand identity.
Explore different profitable micro-niche ideas in areas like finance, health, beauty, or gaming to find success in the blogging world.
FAQs
What are micro niche blog ideas?
Micro niche blogs target highly specialized topics with low competition and search volume. Examples include "Vegan Dog Food Recipes," "Sustainable Living for Apartment Dwellers," and "DIY Repairs for Vintage Cameras." These blogs aim to dominate a specific subject, thereby attracting a dedicated audience and generating focused ad revenue.
How can I find profitable micro niche ideas?
To find profitable micro niche ideas, conduct keyword research to identify low-competition, high-search volume terms. Analyze monetization potential through affiliate programs or digital products. Evaluate existing content and gaps in the market. Finally, confirm audience interest and buying intent through social media or forums. This multi-step approach increases the likelihood of a lucrative venture.
Can I use affiliate links on my micro-niche website?
Affiliate links can be effectively incorporated into micro-niche websites. However, it's essential to comply with legal requirements such as disclosure. Ensure that the products you promote are closely related to your niche to maintain audience trust and engagement, which are crucial for conversion rates and long-term profitability.
What should beginners consider when starting a new micro niche blog?
Beginners should first conduct comprehensive keyword research to identify a low-competition, high-search volume micro-niche. Next, assess monetization avenues such as affiliate marketing or digital products. Invest in quality content and SEO optimization, and utilize analytics to measure performance and adjust strategies accordingly.
How long does it take to see results with a micro niche blog?
The timeline for seeing results with a micro-niche blog can vary, but it generally takes 3 to 6 months to witness noticeable organic traffic and monetization. Factors influencing this include the competitive landscape, quality of content, and SEO optimization strategies deployed. Consistency and quality are key to accelerating results.
Should I focus on one specific micro niche or explore multiple niches?
Focusing on one micro-niche allows for deeper expertise and a highly targeted audience, often leading to better monetization. Exploring multiple niches can diversify revenue but may dilute focus and expertise. The optimal strategy depends on your resources, expertise, and the competitive landscape of the chosen niches.