Ever wondered 'how to start a poetry blog'? You're not alone! Many believe poetry is old news, but the truth is different. Around one in ten adults in the US still read poetry. That's a lot of people waiting to enjoy your verses!
The good news? Starting a poetry blog is a cinch these days. Thanks to user-friendly platforms, you can create a blog to share your poems, even if you're not tech-savvy. Your blog can be a hub for people who love all kinds of poetry, from traditional styles to free verse.
Ready to spread your poetry far and wide? Let's jump right in!
Starting a Poetry Blog: A Step-by-Step Guide for Success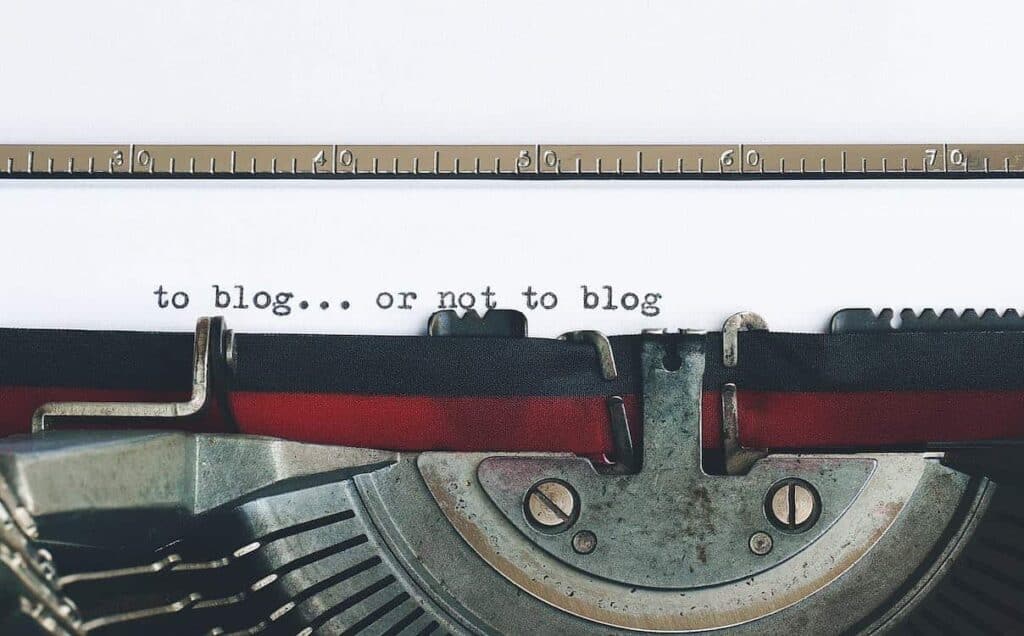 Embarking on the journey and starting a poetry blog can be both exciting and intimidating. However, with the right guidance and approach, you can effectively establish an online presence that showcases your work and connects you with a passionate audience.
Sharing your poems through blogging allows you to express yourself and provides a platform for meaningful engagement with like-minded readers. Whether you want to promote your poetry book or share your work with the world, our step-by-step guide is here to help you start your blog.
Before diving into the practical steps, it's essential first to identify the goal of your blog and ensure you have a clear vision in mind.
Find Your Blog's Focus
Before launching any website, it's essential to determine your niche and objectives. Will your blog be monetized through affiliate links? Poetry blogs can foster reader engagement, enabling them to share stories and ideas.
Self Publish
While submitting your work to magazines and journals is an option, the approval process can be time-consuming and selective. Having your own poetry blog streamlines this process, allowing you to showcase published collections, write poetry yourself, explore different poetic styles, and share the influences behind your work.
You can effectively build a loyal fanbase by self-publishing interesting content on your very own poetry blog.
Decide the focus of your poetry blog
How to start writing your own poetry blog is the first step. The path you choose depends upon what you are looking for.
If I'm thinking about how my blog will evolve, I must ask myself what topic to discuss. Are there any interviews for your articles? Tell me your favorite contemporary poetry. What are some ideas for creating a beautiful and interesting website? Taking these things into consideration helps you capture your ideal poetry website essence.
Choose a poetry niche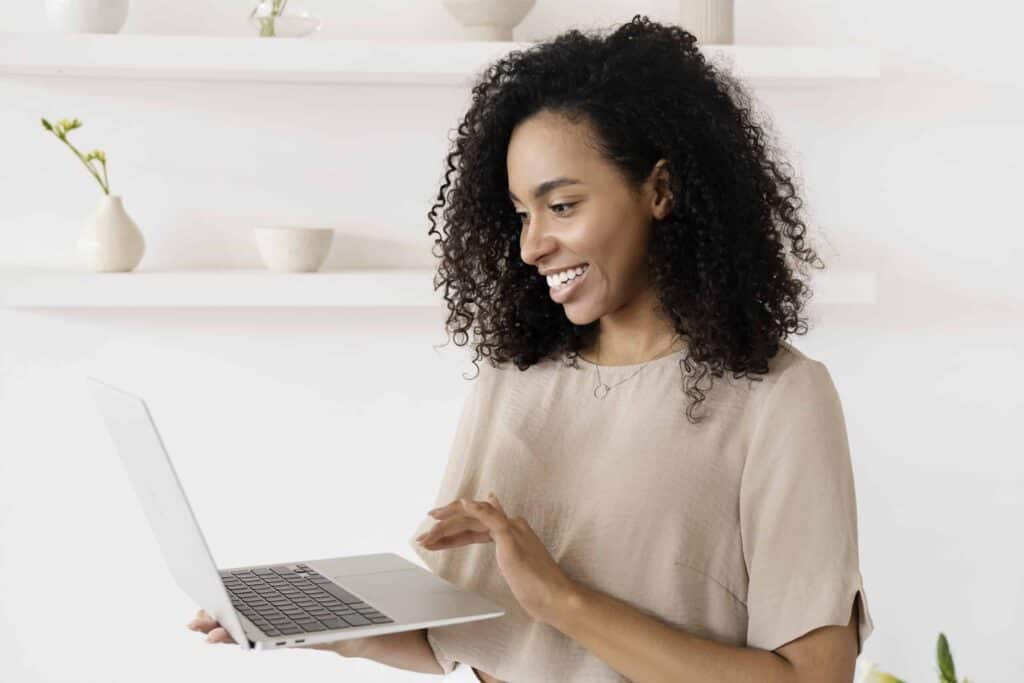 The next step in writing poetry and starting a poetry blog is choosing the poetry niche. There are many different forms of poetry that you may focus more on in a poetry blog, including:
Haiku: A traditional Japanese form of poetry consisting of three lines with syllable counts of 5-7-5.
Sonnet: A 14-line poem with a specific rhyme scheme, often exploring themes of love and beauty.
Free Verse: Poetry without a specific structure or rhyme scheme, giving poets the freedom to express themselves without constraints.
Limerick: A humorous, five-line poem with a distinct rhythm and rhyme pattern (AABBA).
Villanelle: A 19-line poem with a specific structure and repeating lines, creating a sense of musicality and depth.
Spoken Word: A performance-based form of poetry where the poet focuses on their words' delivery and emotional impact.
Ekphrastic Poetry: Poetry inspired by visual art, such as paintings, photographs, or sculptures.
Nature Poetry: Poems that explore the natural world's beauty, power, and complexity.
Love Poetry: Poems that delve into the many facets of love, from passion and romance to heartbreak and loss.
Experimental Poetry: Writing that challenges conventional forms and techniques, often incorporating visual elements or innovative layouts.
There's no one particular best poetry genre; please experiment and find out which works best for you. Take some time and see the famous poets for inspiration. You may visit other poetry websites and see the different categories and niches if needed.
Register Your Domain Name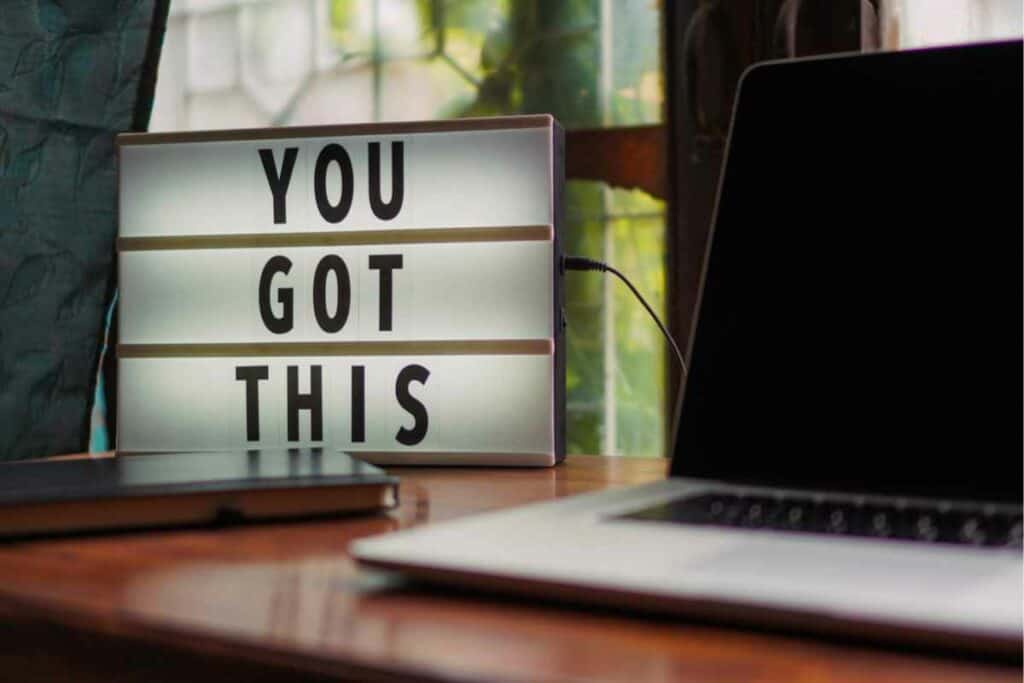 Your domain name is essentially your poetry blog name or blog address online and represents your poetry blog name.
Harness creativity when choosing a domain name for your poetry blog. Consider synonyms or alliteration with the same letter if the desired name is taken. This approach makes your domain name memorable and resonates with your poetic theme.
As a beginner, avoid purchasing already-owned domains, and focus on crafting a unique domain name instead.
Opt for a .com domain name: Although various extensions are available for a poet's blog, it's generally best to stick with the .com extension. This is because ".com" is widely recognized and trusted by internet users.
Choose a versatile domain name: Avoid being too specific in your poetry blog's name, as this may limit your blog's growth potential. For example, "The Poetry Hub" is a more inclusive name than "Limericks Central." Aim for a unique and memorable name that allows for flexibility.
Keep names short and sweet: Shorter domain names are easier to remember and type, making it more likely that people will visit your site.
Once you've chosen a suitable name, you can purchase a domain and hosting account. Your domain name will serve as your blog's online address.
For example, if you decide on the domain name "Poetry Global," your website address would be "www.poetryglobal.com."
Choose a Website Hosting Service
WordPress Hosting
To create a poetry blog, you'll need website hosting, preferably one that supports WordPress. Numerous hosting options are available; your choice of web host ultimately depends on your preferences and requirements.
After exploring various hosting services, it has been concluded that cloud hosting is the best option for WordPress sites. In fact, the Poetic Analysis website itself operates on the cloud, attesting to its effectiveness.
Hosting Plan
Think of web hosting as the foundation for your poetry blog. A service like Bluehost makes your website accessible to users who find it through search engines.
To help you navigate the process of purchasing and setting up hosting, we've prepared a detailed step-by-step guide.
Select the Right Blogging Platform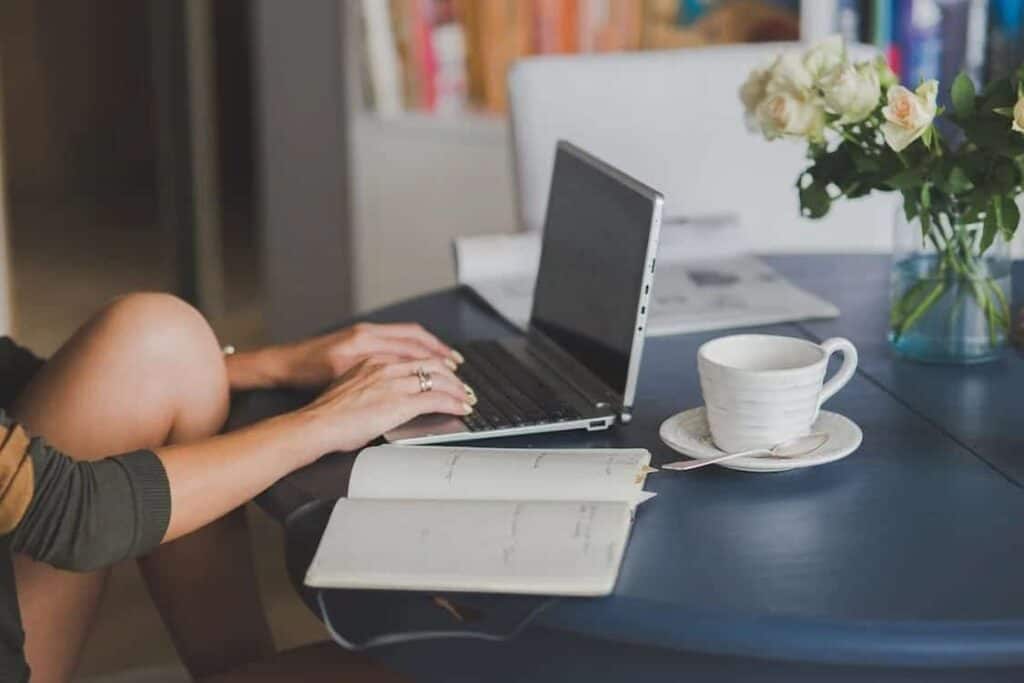 You've determined where to begin your poetry blogging journey and how you'll approach it. Your poetry blog will have its own unique web address, but what about the blogging platform? The internet offers a plethora of both free and paid blogging options.
While it's possible for bloggers to operate their sites using free platforms like WordPress.com, Wix, or Squarespace, a self-hosted blogging solution might be a better choice in the long run. This is because relying on free blogging platforms can come with certain drawbacks, such as:
Limited customization: Free blogging platforms often restrict the level of customization you can apply to your blog's design, layout, and features. Creating a unique and memorable brand for your poetry website can be difficult.
Lack of control: When using a free blogging system, you don't have complete control over your blog, which means the platform provider can change policies and features or even shut down your website without warning.
Ads and branding: Free platforms often display ads on your blog, detracting from your content and making your site appear less professional. Your blog's URL will typically include the platform's name (e.g., yourpoetryblog.wordpress.com).
Limited monetization options: Many free platforms restrict or limit how you can monetize your blog, making it more difficult to profit from your poetry.
Limited storage and bandwidth: Free platforms usually limit the amount of storage and bandwidth your site can use, which may hinder your ability to grow your audience and host multimedia content like videos or audio recordings.
To avoid these limitations, consider investing in a self-hosted blogging platform. Some popular options include the popular WordPress Blog (WordPress.org), Ghost, and Joomla.
By choosing a self-hosted platform, you'll have more control over your own blog appearance, features, and monetization potential, ultimately helping you build a more successful and profitable poetry blog.
Install a theme for your poetry blog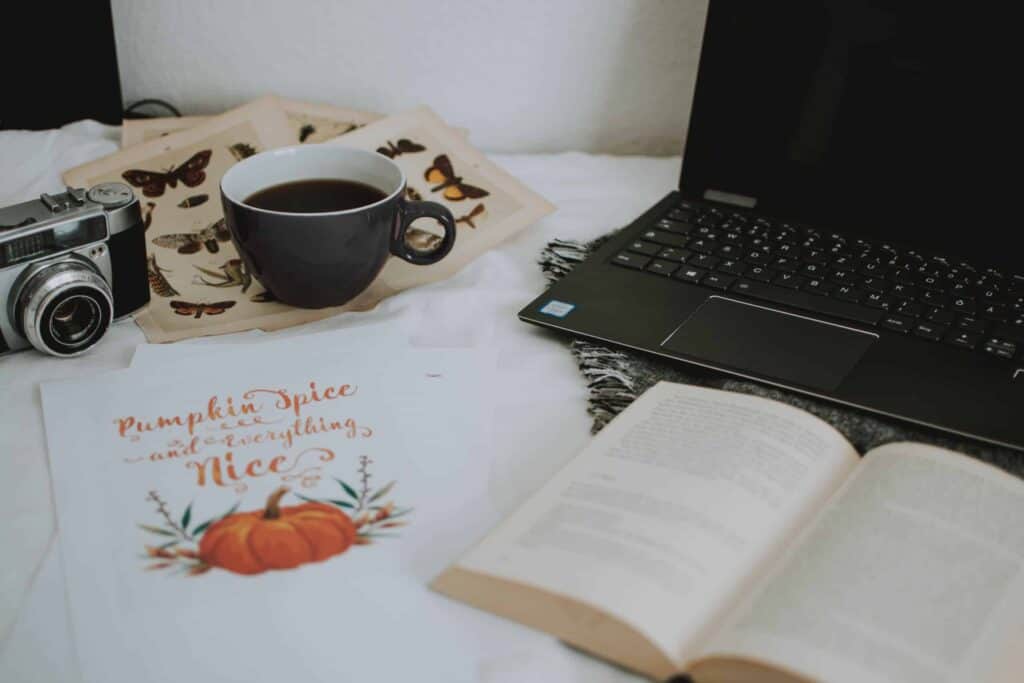 Selecting the right WordPress theme is crucial to creating an engaging and visually appealing poetry blog.
A theme determines your blog's overall appearance and layout, allowing you to easily customize the design, images, and text without any coding knowledge. Both free and premium options are available, each offering varying features and customization levels.
Why you need a Great Theme
WordPress blog themes are popular due to their flexibility and ease of use. The platform provides many themes specifically designed for different content types and blogging styles.
With a suitable theme in hand, create a memorable and clear domain name that reflects your blog's theme and subject matter. This will make it easier for readers to find your new blog and reduce confusion. Platforms like WordPress have become increasingly popular for their user-friendly interface and extensive selection of themes, allowing countless people to create their blogs easily.
WordPress Themes
By carefully choosing a WordPress theme that aligns with your poetry blog's content and goals, you can create an attractive and engaging online space to showcase your work and connect with like-minded readers.
When starting your poetry blog, consider how you plan to present your content. Will you publish individual poems, compile collections, or mix both? Some great themes, like WP Astra and Kadence, offer the versatility to showcase your content in various formats, making it easy to adapt your new blog to your creative vision.
To install the chosen theme, go to your login page (and login), then navigate to your WordPress dashboard, go to "Appearance," then "Themes," and click on "Add New." Search for your desired theme, install it, and activate it to give your poetry blog a perfect look.
Important WordPress Theme Features
When selecting a WordPress theme for your poetry blog, consider the following essential features to ensure a seamless user experience and an attractive design:
Responsive design: A responsive theme will automatically adapt to different screen sizes and devices, ensuring that your blog looks great on desktops, tablets, and smartphones. This is crucial for maintaining a professional appearance and maximizing your audience reach.
Customization options: Look for themes that offer various customization options, including color schemes, fonts, and layout choices. This will enable you to create a unique and visually appealing blog that reflects your personal style and the essence of your poetry.
SEO-friendly: An SEO-friendly theme will help improve your blog's search engine rankings, making it easier for potential readers to discover your content. Look for themes with clean code, fast loading times, and built-in SEO features.
Support and updates: Choose a theme with ongoing support and regular updates to ensure compatibility with the latest WordPress versions and web standards. This will help keep your blog secure and functioning smoothly over time.
Paid Themes vs Free Themes
When choosing between paid and free themes, there are several factors to consider:
Functionality and features: Paid themes generally offer more advanced features, customization options, and higher support than free themes. A premium option might be better if you want a highly customizable and feature-rich theme.
Support and updates: Free themes may not come with dedicated support or regular updates. Paid themes, on the other hand, typically include ongoing support and updates from the theme's developer, ensuring your blog remains secure and up-to-date.
Quality and uniqueness: Paid themes are often more polished and professional in terms of design and functionality, setting your blog apart from others using free themes. Also, your blog will have a unique appearance because premium themes are less widely used.
Ultimately, deciding between a paid and free theme will depend on your budget, needs, and desired level of customization. While free themes can be a great starting point, investing in a paid theme may provide a more professional and personalized experience for your poetry blog.
Create essential pages & logos
About Page
An About page is a crucial component of any poetry blog, allowing readers to learn more about the person behind the poems. Provide some background information about yourself, your journey as a poet, and what inspired you to create your blog.
Be genuine and engaging, and let your personality shine through. Including a personal photo can also help establish a connection with your audience.
Contact Page
A Contact page is essential for allowing readers, fellow poets, and potential collaborators to contact you. Provide a simple contact form, an email address, or even links to your social media profiles.
Make it easy for people to reach out with questions, comments, or opportunities for collaboration, fostering a sense of community and engagement around your poetry blog.
Privacy Policy
A Privacy Policy page informs your visitors about how you collect, use, and protect their personal information while interacting with your blog.
This is a sign of transparency, professionalism, and legal requirement for many websites. You can find templates or generators online to help you create a suitable privacy policy tailored to your blog's specific needs.
Create a Logo
A unique and eye-catching logo can help establish your poetry blog's visual identity and make it more memorable. Consider designing a logo that reflects your blog's theme, style, or content.
You can create your own logo using graphic design software like Canva (a great tool) or hire a professional designer to bring your vision to life. Once you have a logo, use it consistently across your blog and social media platforms to create a cohesive brand identity.
Write Your Own Poetry and Begin Blogging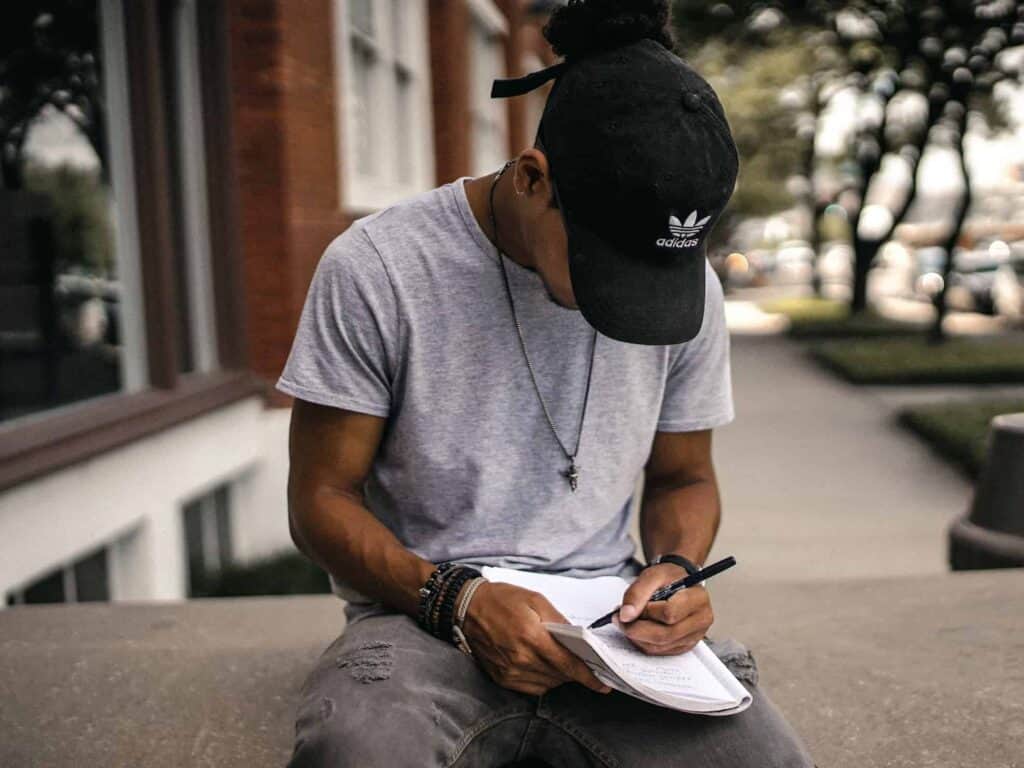 Writing and sharing your poems with the world is the most enjoyable step in creating your poetry blog.
To start a poetry blog quickly, decide on the categories or themes you want to focus on. Depending on your interests and goals, you can divide your content into various subsegments, such as different poetry styles or subjects.
Your First Post
OK let's create content. When crafting your first post, consider writing an introduction to inform readers about your blog's purpose and what they can expect. Discuss your vision for the site and the goals you hope to achieve.
While creating compelling blog posts and attracting an audience might seem challenging, persistence and passion for writing poetry will help you build a following over time.
So, as you write new poetry, keep the reader in mind keeping the writing engaging without using complex words.
Poetry Recommendations and Blog Topics
As you embark on the next page of your poetry blogging journey, consider exploring various topics and styles to engage your readers.
Delve into both modern and classic poetry, and feature popular collections and other intriguing themes. Here's an expanded list of 10 potential poetry blog topics:
Personal experiences and emotions: Write about your own life experiences, emotions, and thoughts, transforming them into relatable and captivating poetry.
Nature and the environment: Explore the beauty and complexity of the natural world through your poetry.
Social issues and activism: Use your poetry as a platform to address pressing social issues and inspire change.
Love and relationships: Delve into the many facets of love, from passion and romance to heartbreak and loss.
Inspirational and motivational: Create uplifting poetry that encourages and motivates readers to overcome obstacles and pursue their dreams.
Poetic forms and techniques: Experiment with various poetic forms and techniques, showcasing your versatility and skill as a poet.
Writing prompts and challenges: Share writing prompts and challenge yourself and your readers to create poems based on specific themes, forms, or constraints.
Blank verse: Explore the beauty of unrhymed iambic pentameter by crafting blank verse poems that showcase the power of meter and rhythm.
Short stories in verse: Write short narratives in poetic form, blending narrative and lyrical elements to create engaging, thought-provoking pieces.
Poetry reviews: Offer insightful reviews of both classic and contemporary poetry, sharing your thoughts and opinions on various works and collections.
Popular Poetry Blogs
Begin Promoting Your Poetry Blog Effectively
Creativity and marketing might seem like two separate worlds, but they go hand-in-hand in the realm of poetry. As a poet, you are also your own marketer, responsible for promoting your work to the world.
Once you've followed the steps to create your blog, it's time to share it with others and employ various tactics to boost its visibility.
Start by sharing your blog with friends and family, who will likely be your first supporters. They can provide valuable feedback and suggestions to improve your website and writing skills. As your readership grows, their input can be especially helpful in making your site more accessible and engaging for a wider audience.
Utilize Search Engine Optimization (SEO)
Optimizing your blog for search engines is crucial for increasing its visibility online. Research relevant keywords in your niche and include them in your posts, titles, and meta descriptions for search engine optimization.
Additionally, ensure that your site is mobile-friendly, fast-loading, and easy to navigate, as these factors contribute to better user experience and higher search engine rankings.
Leverage Social Platforms
Social media platforms like Facebook, Twitter, and Instagram are excellent channels for promoting your poetry blog.
Share your latest posts, interact with your audience, and join other poetry blogs and-related groups to expand your network. By being active and engaging on social media, you can attract more readers to your blog.
Collaborate and Guest Post
Reach out to other poetry bloggers and offer to write guest posts for their websites. This can help you gain exposure to a new audience and establish valuable connections within the poetry community.
In return, you can invite other poets to contribute to your own blog, too, fostering collaboration and mutual support.
Participate in Online Poetry Communities
Join online poetry clubs, forums, communities, and discussion groups where you can share your work, ask for feedback, and engage with fellow poetry enthusiasts.
By actively participating in these communities, you can attract more readers to your blog and establish yourself as an authority within the poetry niche.
Create Your Revenue Stream
Some believe that a poet's main source of income is the money he makes in their day job. But, by following the steps below, you can join the ranks of the many financially successful and famous poets like Rupi Kaur.
Implement some of these monetization methods on your website and continue consistently working on them. Before long, you will have a reliable source of income from your poetry blog.
Affiliate Marketing
Affiliate marketing is great for a new poetry blog. It doesn't require that you amass a huge audience to start making money. You can still monetize your blog using this technique, even with a small following of poetry fans.
All you have to do is sign up with an affiliate network like Amazon or Click2Sell, and you can begin recommending their products (e.g., Writing Poetry Books, Writing Courses, etc.) to your audience and earn a commission each time a sale is made.
Magazines and Anthologies
Many poets make money by regularly submitting poems to poetry magazines and literary journals, as well as anthologies and paying websites that welcome poetry. You can do the same. This not only helps you create an additional source of income but also helps to generate even more awareness for your work.
Information Products
As a poet, you can publish your own books or collections of your poetry. Traditional publishing deals are rare, but self-published books are becoming increasingly popular, and they can bring in a surprisingly huge amount of money.
Although this may require an investment of time, effort, and a bit of money initially, it's a reliable way to create a stream of passive income for yourself.
Google Adsense
This is among the easiest ways beginner poetry bloggers can make money from their blogs. Signing up for Google AdSense is quick and easy, and this monetization method requires very little maintenance once it's up and running.
Once you sign up, Google starts showing ads on your blog, and you will be paid a small amount for every visitor who views the ads. Over time, this can add up to a nice stream of income. Also, as your traffic grows, you can add different ad networks to maximize earnings from your blog.
Teach Poetry
Teaching is a great way for talented poets to make money. There are a lot of community programs, schools, and colleges that like to offer poetry classes.
If you are a qualified poet, you may be able to take advantage of these opportunities to create another income stream while doing engaging and rewarding work.
Over to You
So, you're all set to start a poetry blog. Exciting, right? You're about to share your words with the world and connect with fellow poetry lovers.
Imagine this: your poems live on your very own blog. It's a special place where you can grow your poetry fame. And it's easier than you think. Just follow our simple steps, and your blog will be buzzing with poetry in no time.
Don't forget groups like the NEA (The National Endowment for the Arts) love and support poetry. You can be part of this awesome poetry family with some hard work and creativity. Ready to start this fun journey? Let your poetry magic shine!
FAQ
Do poetry blogs make money?
Poetry blogs can generate income through display advertising and affiliate marketing. However, it may take months to build substantial traffic and revenue. Publishing poems on a blog is one method of monetization.
Is a poetry blog a good idea?
Starting a poetry blog offers a valuable platform for improving writing skills, connecting with others, and discussing poetry-related topics. Given the increasing interest in poetry, a blog allows one to showcase one's art to a global audience.
Where can I start a poetry blog?
To start a poetry blog, choose a unique blog name, secure a domain name, and select a hosting platform. WordPress is a popular and widely-used blogging software that allows you to establish and customize your poetry blog, enabling you to publish your poems.