Starting a blog can be your ticket to reaching an audience and even earning a side income. Using Wix makes this process as easy as snapping your fingers. The platform is your one-stop-shop for getting your ideas online, engaging with a community, and even making money blogging.
Years of digital marketing and blogging have shown me that Wix is perfect for those just starting out. But let's cut to the chase: even a beginner-friendly blogging platform has its challenges. Whether optimizing for search engines with Wix's SEO Wiz or figuring out layout designs, the road can get bumpy. Don't sweat it; this guide offers actionable solutions, including how to integrate DropInBlog to streamline your process.
So why should you care about mastering Wix for your blog? For one, a well-built blog is more than just a digital diary; it's a community builder and a revenue generator. Stick around as we're about to break down how to turn your Wix blog into a smashing success.
Choosing the Perfect Template for Your Wix Blog
One of the first decisions you'll need to make is choosing the perfect template for your website. With a wide range of professionally designed templates tailored specifically for blog articles, Wix offers plenty of options to suit your needs. When selecting your template for your website's page menu, let's dive into some key considerations.
Browse through a wide range of professionally designed templates tailored specifically for blogs.
Wix understands that every blogger has unique preferences and requirements regarding their website. That's why they offer extensive templates designed exclusively for blogs, helping you make money blogging.
For a start, try browsing through their most popular website templates. From minimalist designs to bold and vibrant layouts, you'll find something that resonates with your style and impresses the SEO wiz in you.
Take some time to explore different options available for your website. Look for templates that align with your niche or topic, whether articles, money blogging, or DropInBlog. If you're running a photography blog, consider templates that showcase visuals prominently. On the other hand, if you're focusing on written content, look for templates with clean typography and ample white space.
Consider factors such as layout, color scheme, and typography when selecting your template.
The layout of your blogging website plays a crucial role in how readers navigate and consume your article content. Choose a template with an intuitive structure with easy-to-find sections like the blog page, category feed, booking page (if applicable), and site menu.
The color scheme of your blogging website is crucial for creating the right tone and aesthetic. Consider the emotions and vibes you want to evoke in your audience. Vibrant colors can bring excitement and energy, while muted tones create a serene atmosphere. With Dropinblog, you can easily optimize your website with the right keyword.
Typography is another important consideration when selecting a template for a successful blog. Fonts can convey personality and enhance readability in writing for your blogging. Experiment with different font styles until you find one that complements your brand or personal style while ensuring easy legibility for your readers and blog title.
Customize your chosen template to match your unique brand or personal style.
Once you've selected a template from the Wix website editor that resonates with you, it's time to make it your own. Wix provides a user-friendly interface that allows you to customize various template elements. You can easily edit the blog menu and optimize it with relevant keywords.
Start by adding your blogging website name or title in a prominent location. This will help establish your brand and make your blogging website easily recognizable. You can also personalize the template further by incorporating your logo, customizing the header or footer, and selecting unique stock photos that align with your blogging content. Also, dropinblog can make managing and optimizing your keyword usage easier.
Don't forget to customize the menu options on your blogging website. The menu should be easy to navigate, allowing readers to click and access different sections of your site effortlessly. Consider using dropdown menus for subcategories or additional pages within specific topics. You can easily create a click-friendly menu for your website.
Use responsive design options to ensure your blog looks great on all devices.
In today's mobile-first world, your blogging website must look great on any device. Fortunately, Wix offers responsive design options that automatically adjust the layout and formatting of your blog page based on the screen size. You can easily create a stunning, user-friendly blog that will attract and engage your readers.
When choosing a template for your website, ensure it is optimized for mobile devices. Test how it appears on smartphones and tablets to ensure a seamless user experience across all platforms. Responsive design enhances user satisfaction and improves search engine rankings on Google as mobile-friendliness is a crucial factor in SEO.
Optimize the loading speed of your blog by choosing a lightweight template.
Nobody likes waiting for slow-loading blogging websites, which also applies to dropinblog pages. Loading speed directly affects user experience and can impact bounce rates and overall engagement with articles.
Step-by-Step Guide: Setting up Your Wix Blog
So, you've decided to start a blogging website on Wix? That's great! In this step-by-step guide, we'll walk you through the process of setting up your very own Wix blog page. Let's get started with DropinBlog!
Create an account on Wix and choose the "Blog" option from the available website types.
The first thing you need to do is create a blogging account on Wix. Head over to their website and sign up for a new account if you don't already have one. Once logged in, click the "Create New Site" button. You'll be presented with different options for creating your blogging page. Look for the "Dropinblog" option and click on it.
Set up essential elements like domain name, title, and description for your blog.
Now that you've chosen the "Blog" option on your dropinblog website, it's time to set up some essential elements for your blogging. Start by giving your blog a catchy and memorable domain name. This will be the web address where people can find your blog online and improve its visibility on Google. Next, provide a title and description that accurately reflect what your blog is all about. These elements will help visitors understand what they can expect from your blogging content.
Configure basic settings such as language, timezone, and comment moderation preferences.
With the essential elements in place, it's time to configure some basic settings for your blogging website. Click on the "Blog Settings" tab in the Wix Editor to access these options. Here, you can choose the language in which your blog page will be displayed, set the timezone according to your location, and decide how comments should be moderated (whether manually or automatically) with DropInBlog.
Familiarize yourself with the intuitive interface of the Wix Editor while setting up your blog's structure.
As you dive into setting up your blog's structure using Wix Editor, take some time to familiarize yourself with its intuitive interface. The Wix Editor provides a user-friendly environment to easily customize your blog's layout, design, and overall look.
Experiment with different templates, fonts, colors, and images to create a blog that reflects your unique style and personality. You can seamlessly integrate a blogging feature into your website. This will not only enhance the functionality of your website but also improve its visibility on Google.
Connect custom domains or use free subdomains provided by Wix.
Regarding blogging on your Wix website, you have two options. You can connect a custom domain you already own or choose to use one of the free subdomains provided by Wix. If you want your blog to have a more professional and personalized touch, connecting a custom domain is the way to go.
However, if you're starting out or prefer simplicity, using a free subdomain is perfectly fine. This choice can impact how your blog ranks on Google and other search engines, so it's important to consider the best option for your blogging needs.
Setting up your blogging website on Wix is an exciting journey. By following this step-by-step guide and utilizing the various settings available in the Wix Editor, you'll be well on your way to creating an engaging and visually appealing blog that will captivate your readers. So go ahead, unleash your creativity, click, and start sharing your thoughts with the world!
Customizing Your Wix Blog Design for Optimal Engagement
One of the key aspects of successful blogging is the design of your website. Customizing your Wix blog design with the editor lets you personalize its appearance and create a visually appealing and engaging platform for your audience. Adding a menu to your website can also make it more user-friendly and accessible to your readers.
Personalize Your Blog's Appearance
To make your blogging website stand out from the crowd, it's essential to personalize its appearance. With Wix, you have complete control over the colors, fonts, backgrounds, and more. This lets you align the design with your brand identity or personal style. By choosing a personalized plan that suits your needs as a blogger, you can unlock even more customization options with just a click.
Start by selecting a blogging theme that resonates with the vibe you want to convey through your website. Once you've chosen a theme, navigate to the Design tab in the Wix editor. Here, you'll find an array of tools and options to tweak every aspect of your blog's design, including the click and color options.
Experiment with different color schemes on your blogging website until you find one that complements your content and enhances readability. Play around with fonts to add a unique visual identity for your brand or blog. Remember, consistency is key.
Enhance Visual Appeal with Design Elements
In addition to customizing colors and fonts, incorporating design elements such as images, videos, and galleries can significantly enhance the visual appeal of your blogging website. Visual content makes your posts more engaging and helps break up text-heavy articles. With the click of a button in the Wix editor, you can easily add and edit these design elements to create a visually stunning blog.
Use high-quality images relevant to your blogging content to capture readers' attention at first glance. Embed videos directly into your blog posts using Wix's video player feature on your website. This allows visitors to watch videos without having to click and be redirected to external platforms, keeping them engaged on your blog.
Utilize galleries on your blogging website to showcase a collection of images or create an interactive slideshow. This can be particularly useful for displaying product photos, portfolio pieces, or travel photography. By leveraging these design elements effectively, you can make your blog visually appealing and encourage visitors to click and spend more time exploring your content. Additionally, incorporating vibrant color schemes can further enhance the visual appeal of your blog.
Organize Content Effectively
An organized blogging website is not only aesthetically pleasing but also helps visitors navigate through your content effortlessly. Wix offers several tools, such as the website editor, that allow you to organize your blog in a user-friendly manner. You can easily arrange and structure your blog with just a click for optimal readability.
Start by structuring your blogging website using sections and menus in the Wix Editor. Sections divide your blog into different categories or topics, making it easier for readers to find what they want. Menus provides a navigation bar at the top of your live site, allowing visitors to browse through different pages and sections with just a click. Customize the color of your menus to match your website's design.
Take advantage of categories and tags offered by Wix to classify your blogging posts on your website further. Categories help group related content together, while tags enable users to filter posts based on specific keywords or topics. Consider prominently featuring important or popular posts on your blog's homepage to encourage users to click and explore. Additionally, you can use color schemes and design elements to make your website visually appealing.
Encourage Social Sharing
In today's digital age, blogging and having a website are essential for driving traffic and engagement. Wix understands the importance of social media integration tools that make it easy for readers to click and share your content across various platforms. With Wix, you can customize the color and design of your website to make it visually appealing to your audience.
Adding and Managing Blog Posts on Wix with Ease
Are you ready to dive into the exciting world of blogging on your own website? With Wix, creating and managing your blog posts has never been easier. Just click to get started!
Create New Blog Posts Effortlessly
Follow these steps to create a new blogging post on your Wix website. Just click on the "New Post" button and start writing. You can customize the color and design of your post to make it visually appealing.
To access your blog menu, log in to your Wix account and click on the blog name in your website editor. Make sure to choose a blog niche that aligns with your interests and goals.
Click on "Manage Posts" in the left-hand sidebar.
In the "Posts Feed" tab on your blogging website, click on "New Post" in the Wix Editor to start creating fresh content for your blog. Use the color options available to make your posts visually appealing.
On the "Post Page," you can begin writing your blogging post for your website by clicking on the "Add" button.
Format Your Blog Posts with Style
Wix offers a range of formatting options to enhance your blogging website's visual appeal and readability. Here's how you can format your content to make it more engaging for readers to click and read. Experiment with different colors to create an eye-catching design.
Text Styles: Use different text styles such as bold, italics, or underline to highlight important points in your blog posts.
Headings: Organize your content by adding headings of different sizes (H1, H2, H3) for better readability.
Bullet Points and Numbered Lists: Use bullet points or numbered lists to break down complex information into easily digestible chunks.
Insert Media for Visual Appeal
Adding images, videos, or other media elements can enhance the visual appeal of your blog posts on your website. Here's how you can do it: click on the desired area to insert the image or video, and choose the color scheme that best matches your content.
While editing a blog post on a website using Wix Editor, click on the "+" icon where you want to insert media.
Choose from various options, like uploading an image/video from your computer or selecting from Wix's extensive media library. You can click on the website to view the blog feed and find the perfect blog post.
Once inserted, you can resize and position media elements within your blog post to create the desired visual impact. Additionally, you can click on the elements to navigate to your website.
Schedule or Publish Immediately
With Wix, you can schedule your blog posts on your website in advance or publish them immediately with just a click. This allows you to plan and execute your content strategy effectively. Here's how you can do it.
After creating or editing a blog post on your website, click on the "Publish" button.
Choose whether you want to publish the blog post immediately or schedule it for a future date. Click here to publish it on your website or add it to your blog feed.
If scheduling, click to select the desired date and time for your blog post to go live.
Manage Comments Effectively
Engaging with your readers is an essential part of blogging. Wix provides features that allow you to manage comments on your blog effectively. Here's what you can do: click on the comment section to interact with your readers.
Moderate Comments: Enable comment moderation to review and approve comments before they appear on your blog.
Respond to Comments: Engage with your audience by responding to their comments directly from the Wix Editor.
Following these simple steps, you can effortlessly add and manage captivating blog posts on Wix. Take advantage of the intuitive editor, formatting options, media integration, scheduling capabilities, and comment management tools provided by Wix to create a thriving blog that keeps your readers coming back for more!
Optimizing Your Wix Blog for SEO and Increased Visibility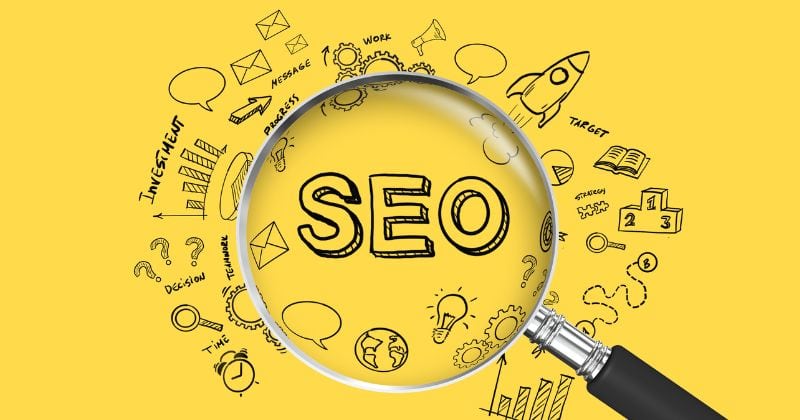 Optimizing your blog post for SEO (Search Engine Optimization) is crucial to increase its visibility and attract more organic traffic. With the help of the Wix Blog app, you can easily optimize your blog post to improve its chances of ranking higher on search engine results pages. By implementing effective SEO strategies, you can ensure your blog post receives more clicks and reaches a wider audience.
Optimize your blog's meta tags, titles, descriptions, and URLs
One of the first steps in optimizing your Wix blog for SEO is to ensure that your meta tags, titles, descriptions, and URLs are optimized with relevant keywords. By incorporating relevant keywords into these elements, you can provide search engines with important information about your blog's content and increase the likelihood that users will click on your website.
Meta Tags: Meta tags are HTML tags that provide metadata about a web page. They include the title tag and meta description tag. By customizing these tags for each of your blog posts using targeted keywords related to your content, you can improve their visibility in search engine results.
Titles: The title of your blog post should accurately reflect its content while incorporating relevant keywords. Keeping the title concise yet descriptive is important for search engines and readers to understand the post.
Descriptions: Meta descriptions appear below the title of search engine results pages (SERPs). They provide a brief summary of your blog post's content. Craft compelling descriptions that entice users to click through to your blog by highlighting the value they will gain from reading it.
URLs: Ensure that each URL for your blog posts contains relevant keywords related to the topic. Shorter URLs tend to perform better in search engine rankings, so aim for concise, descriptive URLs.
Utilize Wix's built-in SEO tools
Wix offers a range of built-in SEO tools that can help optimize your blog for improved visibility in search engines. Utilizing these tools ensures that your blog receives more clicks and higher rankings on search engine result pages (SERPs).
SEO Wiz: This tool provides step-by-step guidance on optimizing various aspects of your Wix website, including your blog. It offers personalized recommendations based on your specific goals and target audience.
SEO Analyzer: The SEO Analyzer tool allows you to analyze the SEO performance of your blog posts. It provides insights and suggestions for improving their visibility in search engine results.
Customizable Page Titles: Wix allows you to customize the page titles for each of your blog posts. Make sure to include relevant keywords while keeping the titles engaging and informative.
Alt Tags for Images: When adding images to your blog posts, use relevant keywords to describe the image. Alt tags not only improve accessibility but also provide search engines with additional context about your post's content.
Structured Data Markup: Implementing structured data markup on your Wix blog can help search engines understand and display information from your blog more effectively. This can enhance the visibility of your content in search results through rich snippets or other enhanced features.
Improve loading speed and optimize images
Page loading speed is a crucial factor in both user experience and SEO. Slow-loading pages can have a detrimental effect on user engagement and search engine rankings. Here are some tips to enhance the loading speed on your Wix blog.
Optimize Image Sizes: Compress and resize images before uploading them to reduce file size without compromising quality. Large image files can significantly slow down page load times.
Enable Caching Options
Monetizing Your Wix Blog: Strategies for Generating Income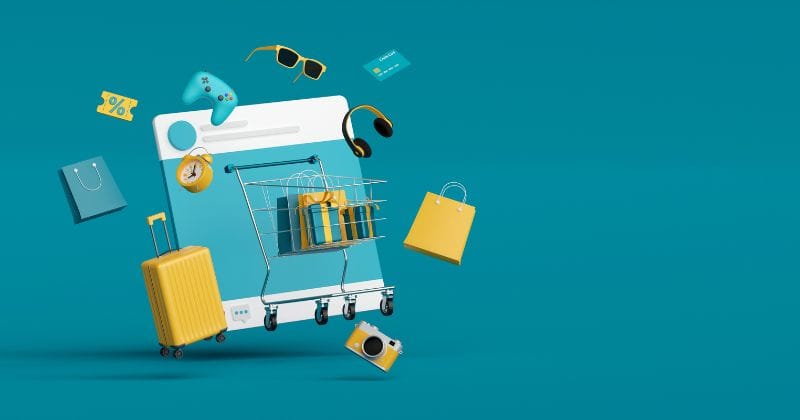 So, you've started your blog on Wix and now you're wondering how to make some money from it. Well, you're in luck! There are several strategies you can explore to monetize your blog and start generating income. Let's dive into some of the most effective ways to turn your passion for blogging into a profitable venture. With these strategies, you can click and start earning from your blog.
Explore Different Monetization Strategies
There are various paths you can take. One popular option is display advertising, where you allow ads to be displayed on your blog in exchange for payment. Platforms like Google AdSense make it easy to integrate ads into your Wix blog and earn revenue based on clicks or impressions.
Another avenue worth exploring is sponsored content opportunities. This involves collaborating with brands or businesses that align with your niche and promoting their products or services through dedicated blog posts or social media shoutouts. By partnering with relevant sponsors, you can not only generate income but also provide valuable content to your readers. Additionally, by including strategic calls to action, such as "click here" buttons or links within your content, you can encourage your audience to engage further with the sponsored content.
Set Up an Online Store within Your Blog
If you have products or services to offer, why not set up an online store right within your Wix blog? With Wix's e-commerce features, creating a professional-looking store becomes a breeze. You can showcase and sell physical products, digital downloads, or even offer services directly from your blog.
By integrating an online store into your blog, you open up new avenues for generating income. Whether it's selling merchandise related to your niche or offering personalized consultations, having an e-commerce component adds another layer of monetization potential. With just a click, readers can easily access and purchase products or services directly from your blog.
Join Affiliate Marketing Programs
Affiliate marketing is another powerful way to monetize your Wix blog. By joining affiliate programs relevant to your niche, you can earn commissions by referring visitors to purchase products or services from partner companies. This means that whenever someone clicks on an affiliate link on your blog and makes a purchase, you receive a percentage of the sale.
To maximize your earnings from affiliate marketing, it's crucial to select programs that align with your blog's content and cater to your audience's interests. By recommending products or services you genuinely believe in, you build trust with your readers and increase the likelihood of earning commissions. So, choose wisely and encourage your readers to click on your affiliate links.
Offer Premium Content or Membership Subscriptions
If you have valuable resources or exclusive content to offer, consider implementing a premium content or membership subscription model. This allows you to provide additional benefits or access to certain sections of your blog in exchange for a recurring fee. Additionally, by offering this subscription model, you can encourage readers to click on your content and explore the exclusive sections of your blog.
By offering premium content, such as in-depth guides, tutorials, or insider tips related to your niche, you can entice readers to click, subscribe, and gain access to exclusive material. This not only generates income but also fosters a sense of community among your dedicated subscribers.
Collaborate with Brands through Sponsored Partnerships
Collaborating with brands through sponsored collaborations or partnerships is another avenue for monetizing your Wix blog. Brands are often eager to work with bloggers who have an engaged audience and can help promote their products or services. By clicking here, you can find more information on how to click and engage with brands for sponsored collaborations.
By partnering with brands that align with your niche and values, you can create sponsored content that seamlessly integrates their offerings into your blog posts. Whether it's writing product reviews, hosting giveaways, or creating sponsored videos, these collaborations can be financially rewarding while providing valuable content for your readers. With just a click, you can easily incorporate these partnerships into your blog and attract more readers.
Be a Successful Blogger on Wix
Congratulations on taking the first step towards starting your blog on Wix! With the right approach and strategies, you can create a thriving online presence and connect with your audience in meaningful ways. Let's summarize the key points covered in this guide to help you get started.
Choosing the Perfect Template for Your Wix Blog
Selecting an appealing and functional template is crucial for creating a visually appealing blog that aligns with your brand identity. Take advantage of Wix's wide range of templates designed specifically for blogs. With just a click, you can find the perfect template that meets your needs.
Step-by-Step Guide: Setting up Your Wix Blog
Follow our step-by-step guide to set up your blog on Wix effortlessly. From creating an account to choosing a domain name, we've covered all the essential steps to ensure a smooth setup process.
Customizing Your Wix Blog Design for Optimal Engagement
Personalize your blog by customizing its design elements, such as fonts, colors, and layouts. Tailor it to reflect your unique style while keeping user experience in mind to maximize engagement.
Adding and Managing Blog Posts on Wix with Ease
Learn how to add and manage blog posts effectively using Wix's intuitive interface. From creating compelling content to organizing it into categories or tags, you'll have full control over your blog's structure.
Optimizing Your Wix Blog for SEO and Increased Visibility
Boost your blog's visibility by optimizing it for search engines like Google. Implementing SEO best practices, such as keyword research, meta tags optimization, and internal linking, will help drive organic traffic.
Monetizing Your Wix Blog: Strategies for Generating Income
Explore various strategies for monetizing your blog on Wix and turning it into a source of income. From affiliate marketing to sponsored content or selling digital products, we'll guide you through the process.
Now that you have a solid understanding of how to start and grow your blog on Wix, it's time to put your knowledge into action. Start creating compelling content, engaging with your audience, and building a community around your blog.
Remember, success as a blogger takes time and effort. Consistency is key, so keep publishing valuable content and refining your strategies along the way. Embrace the journey and enjoy the process of becoming a successful blogger on Wix!
FAQs
How long does it take to set up a blog on Wix?
Setting up a blog on Wix can be done in just a few minutes. With its user-friendly interface and intuitive setup process, you can quickly create your blog without any technical expertise.
Can I customize my Wix blog design even after launching it?
Absolutely! Wix allows you to easily customize your blog's design even after launching it. You can modify various elements such as fonts, colors, layouts, and more to match your evolving preferences or brand identity.
Is it possible to make money from my Wix blog?
Yes, you can monetize your Wix blog in several ways. Explore options like affiliate marketing, sponsored content collaborations, selling digital products or services related to your niche, or displaying ads through ad networks.
Does SEO really matter for my Wix blog?
Yes! Implementing SEO best practices for your Wix blog can significantly impact its visibility in search engine results. By optimizing keywords, meta tags, headings, and other elements according to SEO guidelines, you increase the chances of attracting organic traffic.
How often should I publish new content on my Wix blog?
Consistency is crucial. Aim for a regular publishing schedule that suits both your capacity and audience expectations. Whether it's once a week or multiple times per month, strive for consistency rather than overwhelming yourself with unrealistic goals.
Can I migrate my existing blog to Wix?
Yes, it's possible to migrate your existing blog to Wix. While the process may vary depending on your current platform, Wix provides tools and guides to simplify the migration process and ensure a smooth transition.