Originally posted on February 25, 2020, by Elise Dopson
I'm turning over $100,000+/year at the age of 21.
That's not a phrase most people can say, nor something I like to shout from the rooftops.
There's an underlying feeling–even in me–that money is a private thing. It's something I've always wanted to talk about, but never had the confidence to do so.
I always thought:
Will people see the value in my work?
Will it make other people (especially my close friends and family) feel uncomfortable?
Will I paint a target on my back by revealing how much I earn?
(To clarify: I love my job and the career I've made for myself. The money I make from it is just a bonus.)
Today, I'm scratching all of those feelings and sharing exactly how I build a six-figure business by the ripe-old age of 21.
The foundations: A 12-year old and her blog
I think it's worth going back to the beginning and telling the entire story of how I got here, starting with the beauty blog I made when I was 12 years old.
I was in my first (or second) year of high school. I didn't fit-in with any of my friends. Instead, I was the kid that every parent worried about. I'd spend hours on my computer making "online friends"; people I'd never met on sites like Twitter and Tumblr. (Looking back, I can see how my mum was worried at the time. But trust me, it paid off in the long-term.)
That eventually lead to me starting a blog over on Blogspot. I'd write about my favourite makeup products, the family trips we went on, and the fashion pieces I'd buy with my spends.
Somehow, it grew. I taught myself the basics of SEO, and how to write a blog post that people (other than my family and friends) wanted to read.
I was soon earning money through that blog with sponsorships, advertising placements, and free items sent to my house in return for a review. I can't remember exact figures, but it was around the £60 per month mark–which was a huge deal for me at the time.
My first 9-to-5 job
If there's one thing you should know about me, it's this:I love to learn.
I think of myself as a sponge. If you can teach me something, I'd be super grateful–no matter whether it was related to my teenage "side hustle" or how engineering things work. (How It's Madewas my favourite TV show. I think that explains it all.)
This hit me when I left school at the age of 16. My blog was up and running, but I was falling out of love with it.
So, I got an apprenticeship at a marketing agency in the city I lived. I joined as a general marketing executive, but I was extremely lucky in the fact that the company was small enough to move around. Over my two years working there, I dabbled in everything from paid Facebook advertising to content writing.
Pretty soon after, the eagerness to learn hit me again. I applied for a university coursejustto see whether they'd accept me… And they did. I had an unconditional offer to study for a digital marketing degree, but was wary of getting myself into too much debt–without the promise of a job to get me through those three years I'd be living away from home.
I told my boss. He advised me to start freelance writing on the side of my 9-to-5 so I had some money to support myself at university.
As cliche as this sounds:That was the best advice anyone had ever given to me.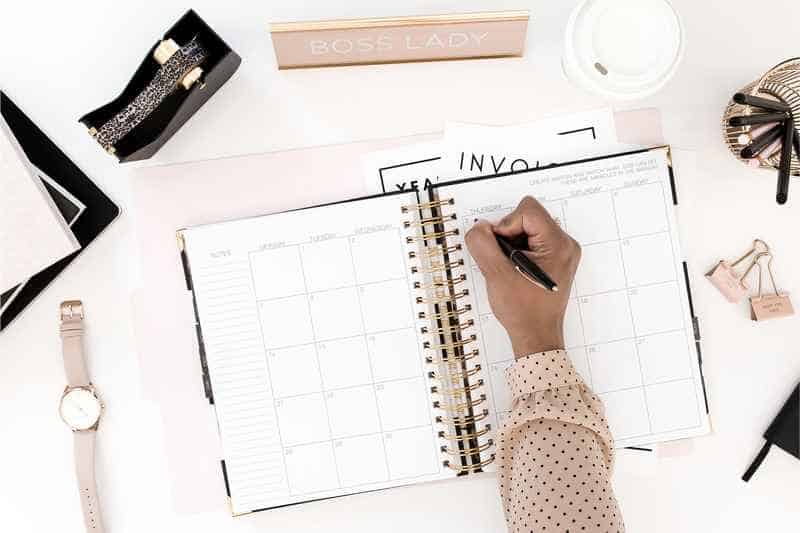 My first foray into freelance writing
My first freelance writing client was for a solicitors firm. My boss knew the owner of the business; he passed my name on when they mentioned they had some content writing to outsource.
I took them on as a client, charging £20 per 500-word post.
Truth is: I worked with that client for less than the minimum wage equivalent. It'd take me up to 4 hours to complete one post because I wanted it to be perfect. Then, the client would come back with tons of changes and edits, and I'd have to pay tax on the amount I invoiced. (Side note: I later learned that tons of minor edit requests are common with low-paying clients.)
But I solidered on because I genuinely loved writing.
It gave me the chance to speak with clients, charge my own rates, and be in complete control of my work–something I couldn't really do at my 9-to-5.
I spent the next six months building a website for my new business, pitching new clients, and taking on any writing-related gigs that I could find.
7 months into freelancing writing on the side, I'd earned enough to cover my 9-to-5 salary: £1,000 a month.
I decided that I enjoyed freelancing more than the idea of going to university. So, I declined my uni offer, handed my notice in at my job, and went out on my own with little more than £1,000 in my emergency account.
A side note about privilege
I think it's essential to talk about privilege in these situations, and I want to be extremely upfront about the timing, support, and decision-making that went behind my decision to quit my full-time job.
A huge reason why I quit was because I was at the perfect time in my life to do it.
Money-wise, I was living with my parents. I only paid £25 per week towards the bills for our house. And, I was only 19. I knew that should my freelancing venture not work out, I still had time to find another job.
But another huge privilege that helped me make the switch was support from my family and friends. My parents aren't rich. They're middle-class, but taught me the importance of saving from a young age. I never wanted to rely on this, but if the absolute worst case happened, I knew the payday loan shop wasn't the only option for me.
Sure, my parents were nervous about me leaving the security of a full-time job, and take on a huge responsibility in the form of owning my own business, at the age of 18. But I had the privilege of knowing they were there for me both emotionally and financially–something I understand that most people don't have.
Here's a superb thread by Dave from WorkNotes about this:
Freelancing can be a brilliant option, but it's not the right choice for everyone.

Unfortunately, it's sold as a solution for lots of problems:

Hate your boss? Go freelance.
Starting a family? Go freelance.
Want to earn more + work less? Go freelance.

It's not that simple. 👇 — Work Notes (@_worknotes) January 22, 2020
My first five months as a full-time freelancer
I made £200 for the entire month after I'd quit my full-time job.
To this day, I'm still not entirely sure how or why it happened. My best guesses are:
I spent too much time searching for new clients instead of focusing on those I already had
It was November, so businesses were holding off until the New Year with new projects
Whatever reason it was, it terrified me. I'd gone from an (albeit small) income of £1,000 per month to just £200. I started to doubt whether I'd made the right decision, but my stubborn ass never admitted that. I was determined to put on a front, knuckle down, and only get back up once I'd truly given it my all.
So, I spent the whole of December pitching like a mad-woman. I'd scan job sites like ProBlogger, Contena, and the Freelance Writing Job Board multiple times a day, spending at least 30 minutes writing an email that'd (hopefully) convince them to hire me.
The good news: It worked.
Two months after I quit my job and earned £200 in my first month as a full-time freelance writer, my income shot up to £2,000. It stayed like that consistently for about three months.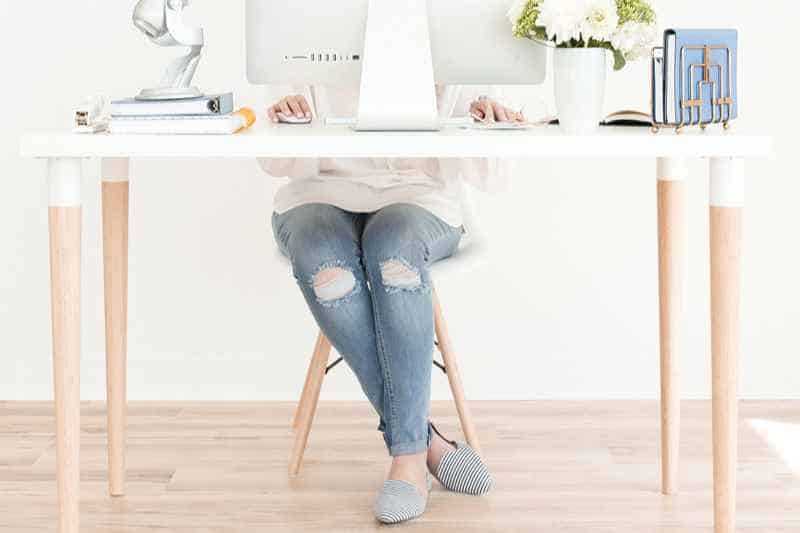 Growing from $19k to $109k per year
Shortly after making £2,000 per month, I gained my confidence in my writing services.
I learned that people were willing to pay me in return for my skill. I trusted in the fact I was good at my job, and I wasn't afraid to charge what I thought I was worth.
That's because by this point, I'd secured enough monthly contracts to meet my £1,000 per month needs with spare time leftover. If a client said I was too expensive, that didn't matter. I had enough money coming in to support me until I could find someone who did.
As a result, I grew from $19k in my first year to over $100k in my fourth:
2016-17: $1,700
2017-18: $19,800(1064% increase)
2018-19: $64,400(225% increase)
2019-20: $109,000(69% increase)
(Note that these are rough gross turnover figures by tax year, converted using the most recent GBP/USD exchange rate.)
Here are three huge things that helped me do it.
1. In some situations, working for free is worth it
Hands up if you've ever heard a business guru saying you should never work for free. 🙋🏻‍♀️
I don't believe them. I genuinely think that working for free can be worth it, especially if you're:
Getting yourself on the radar of a client who can pay you your highest rates
Working for free to show you're knowledgeable about your industry without writing samples, or a great portfolio
Everyone has to start somewhere, but moving a writing business forward is a vicious circle: You can't build a portfolio without good links, but most high-paying clients aren't willing to take a risk on a writer without one.
Working for free can do this, and build authority in your industry that can set you up for years to come.
To put this into practice: I wrote a free piece for Content Marketing Institute. But although I didn't get paid for the content directly, it sent a ton of potential clients to my inbox. They were the type of people reading the CMI blog, and I wouldn't have got published there (nor landed high-paying clients from it) if I wasn't prepared to do 5 hours of free work.
2. Don't believe in the hustle mentality
Forgive my French, but I strongly believe that "hustle" mentality is bullshit. Not just because it helps "entrepreneurs" like Gary Vee sell more books. But because it can be harmful to us–causing burnout, and making us worry about taking time off.
Truth is: You can take a day off and your business will still be there when you get back.
I'm a strong believer that you can't do your best work when you're not feeling 100%. I've experienced this first-hand in my first year of freelance writing, when I'd sacrifice going out with my friends in order to make a few more £ in freelance jobs.
Looking back, I know that's not worth it. And even worse: when I did skip those events to work, the content I was creating was below my usual standard. I just didn't want to be there writing; I forced myself. And it showed.
I'm living proof that you can grow a business by a significant amount year-on-year without burning out.
In fact, my working hours have gone down as my income went up. I worked 40 hours per week in year #1, to about 25 hours per week in year #4.
It's about finding ways to work smarter, not harder. Here's how I do that:
Batch your tasks together and complete them all in one go. For example: I previously checked my emails 10+ times per day. It disrupted me when I was doing other things (like writing–the thing I was getting paid for.) So, I now batch my emails together and only respond to them in the 30-minute window I have each morning. My writing time is specifically for writing. No distractions allowed.
Schedule time-off. A full-time employee has a holiday/vacation allowance they can dip into; freelancers or company directors don't. I went almost six months without a single day off in my first year. I completely forgot about the fact I should give myself an allowance–even if that was just a day to relax. (And no, weekends aren't sufficient enough.)
Increase your rates, not your workload. I went from earning £2,000 a month to £10,000+ per month without working more hours. I learned how to market myself and prove that I'm worth a higher rate to my clients. So, I earned more without necessarily working more.
3. Relationships are *everything*
If there was one phrase to sum-up my time freelancing, it'd be this: "Community over competition."
You can't run a successful freelancing business single-handedly.
The people around you have a monumental impact on your work–even if they're internet friends. They're by your side for support; to pick you up when you get shitty client feedback, or when the "feast or famine" seasons eventually come and go.
They make freelancing much less lonely–something that I really struggled with during my first year.
So, I made a point to build relationships with other people in my industry, even if you could consider them a "direct competitor."
(A side bonus for this is that freelancer <> freelancer relationships can end up turning into a neat way to get referrals. If your friend is too busy to take on a client, they can refer you–and vice versa. In fact, referrals are my biggest source of new business, and clients who've come from a referral tend to have healthier budgets.)
The best part? People like Marijana, Andra, and Sophie became my biggest cheerleaders. I doubt I'd have the confidence to continue growing both personally and professionally without them.
I guess what I'm trying to say here is: Find your tribe.
Schedule a 30-minute coffee date with the most recent freelancer writer that's followed you on Twitter. Reply to their content. Share the heck out of any client work they've recently shared. It'll be worth it in the long-run.
So, what's next?
I run a six-figure business from home, working with a small handful of clients each month. But my itchy feet have returned–which is why you're on this website.
My9to5Sucksis my new home to share everything money-related.
I want to dive deep into how much we're making, how we save money, and the best way to invest it. I want to talk about negotiating a raise, quitting your job, and starting a side hustle.
Not just with generic numbers–but with real numbers to back it up.
…All with no-BS advice and first-hand stories that don't come up in most Google results.
Reader Interactions
Comments